Vote Yes on Amendment 4
Paddle Georgia 2011 - Joe Cook Blogs About Oconee Scouting Trip
New Riverkeeper in Georgia - Sonja Cox
New Watershed Group on the Chattahoochee
Upcoming Events and Conferences
Join Gean
Become A River Partner
---
Georgia's voters have a unique opportunity to cut government spending, create green jobs and support energy efficiency in our state with a YES vote to Amendment 4 on November's Ballot. Amendment 4 is a simple solution to a complex problem in Georgia. Our state uses tax payer dollars to pay hundreds of millions of dollars in utility bills for over 15,000 buildings. And the buildings' infrastructures are failing. Aging HVAC units, water systems and lighting fixtures are costing us unnecessary millions—and wasted energy. And the state simply does not have the money in the budget to retrofit the buildings with new technology.
Energy conservation is important for river conservation. One of the largest demands on our water supply is from the production of energy or electricity. It takes water to make energy: thermoelectric power plants use slightly more than half of the total surface water used in Georgia each day, or 3.3 billion gallons, for cooling purposes. A significant amount of this water is consumed through evaporation through their cooling processes. For example: it takes an amount of water equal to two full bath tubs to make the electricity needed to run your refrigerator for just one day.
Other states and private business have faced these same problems. However, they were able to achieve success with a simple solution: performance contracting. Performance contracting allows energy companies to first provide an inspection and guarantee how much money the state will save with their new installations. Then, the state contracts with these companies to retrofit the buildings. The companies are paid back over a series of years—only from the savings from the utility bills. The state never has to appropriate a single dollar of new taxpayer money to this project. The savings to the state are immediate as the maintenance costs associated with running decades old equipment are no longer needed. And after the corporation is paid through the savings, the state enjoys what will be a 25% decrease in overall utility costs and will boast a greener more efficient infrastructure.
Once passed, Amendment 4 will allow our state to enter into these specific energy contracts—at no cost to taxpayers. Over 11,000 green jobs will be created and millions of dollars in government waste will be cut from the budget.
Visit www.yestoamendment4.com and sign-up for email updates.


---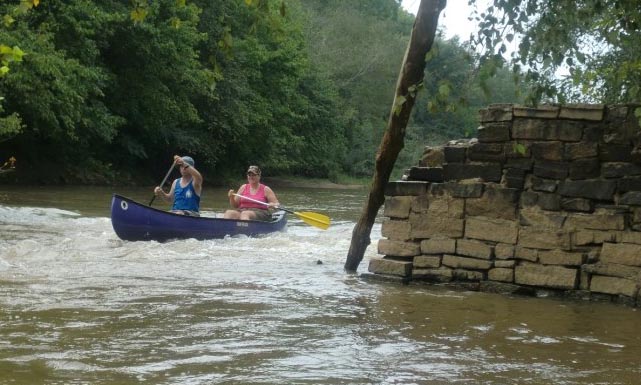 It is Sept. 19, and along with April Ingle, Ben Emanuel and others, I've now paddled some 30 miles of the Oconee River in preparation for Paddle Georgia 2011. Late afternoon sun lights the Oconee River near Scull Shoals. To clarify, this is the Oco-KNEE of middle Georgia, not the Oco-EEE of S0utheastern Tennessee. The Oco-EEE is famed for Class IV rapids and even has an Olympic venue built upon it–the legacy of the 1996 games. The Oco-EEE hosts tens of thousands of thrillseekers each year on its challenging whitewater. A blossoming canoe/kayak rental business catering to Athens' college populace notwithstanding, the Oco-KNEE seems a forgotten river. It is small, quiet and lightly used. Read more of this blog post at: http://garivernetwork.wordpress.com/.
(photo credit: Joe Cook)


---
Altamaha Riverkeeper Welcomes Sonja Cox as Riverkeeper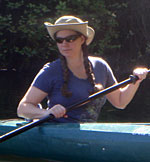 Altamaha Riverkeeper is proud to announce their new Riverkeeper, Sonja Cox. Sonja is a life time resident of Georgia. She was born in Athens in the watershed's headwaters and grew up on a farm in rural Douglas County. Sonja also spent time on the Georgia coast where her family has lived for 17 years. Her professional career includes work as an assistant DA, a solo legal practice in residential and commercial real estate, and litigation experience at several large Atlanta firms. Her most recent job was assistant county attorney for Douglas County, where she developed an understanding of local, state, and federal environmental laws, watershed protection regulations, and general water policy issues, as well as an understanding of the workings of state and local government, law, and politics. Read more about Sonja at
http://www.altamahariverkeeper.org/aboutus/riverkeeper-sonja-cox.asp


---
New Watershed Group on the Chattahoochee

The Chattahoochee RiverWarden, Inc. has recently formed for the protection and
preservation of the Chattahoochee River from West Point Lake to the Florida state line. A group of citizens began meeting in the fall of 2009 to investigate the interest in forming a middle river basin grass roots environmental river protection and advocacy organization. The outcome was the formation of the Chattahoochee RiverWarden which was incorporated in Georgia in July 2010 as a 501c3 non profit corporation. The Board of Directors has hired Roger Martin as the RiverWarden Executive Director. Martin is a retired corporate executive who worked for three years for Apalachicola Riverkeeper as Development Director. He and his wife, Gay, relocated to Columbus, GA, in January of 2010. The office of Chattahoochee RiverWarden is located at the Spencer Environmental Center in Columbus, GA. According to Martin, the organization has plans to open an office in the Eufaula area within the next year. For more information contact:
Roger Martin
Chattahoochee RiverWarden, Inc.
P.O. Box 985
Columbus, GA 31902
706-649-2326
E-Mail: criverwarden@gmail.com


---
Upcoming Events and Conferences
Click here to view the full calendar.
---
Join the Join the Georgia Environmental Action Network or GEAN

GEAN is an on-line system that periodically provides you with information on the most important environmental issues and gives you the choice to take action and let decision makers know your views. The GEAN system automatically matches you to your elected officials, includes your contact information and delivers letters – all with one mouse click. Go to www.protectgeorgia.net and click "sign up". When signing up, don't forget to indicate that you are a member of Georgia River Network.
---
Become a Partner for Georgia's Rivers

Our Partners join together to make monthly contributions to support Georgia River Network's programs. With your monthly support we can invest more of our resources where they bring the highest returns for future generations. Start your monthly gift today.

As a Partner for Georgia's Rivers…
• You strengthen Georgia River Network with your steady, reliable support.
• You and GRN use less paper.
• You decide how much to give.
• You save time and trouble—no need to write checks.
• You receive special updates on our work.
• You have direct contact with GRN staff.
• You decide when to raise, lower or stop your gifts.



---