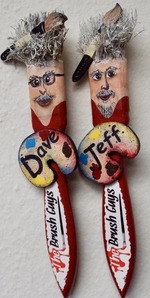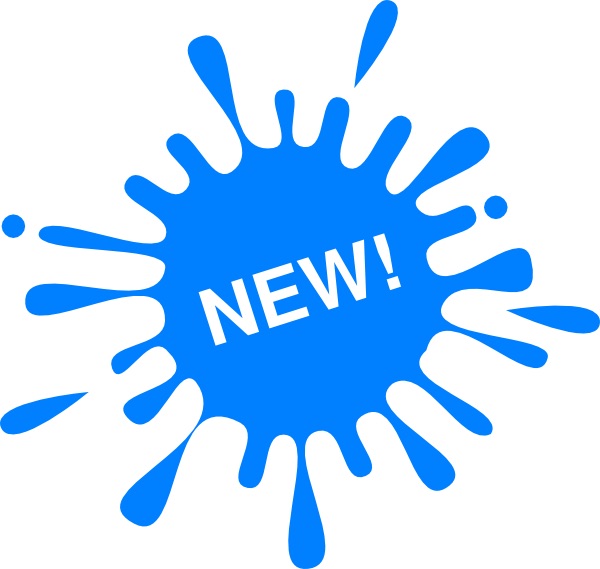 Save money!
We now have Black Silver & Black Gold in sets!

Black Silver by Dynasty Sets
Black Silver is a uniquely affordable short handle multi-blended brush that is not only durable but also elegant for the artisan. This proprietary mix of synthetics maintain chisel and point while holding the pigment of any medium with its sizable reservoir.
Good for: Oil, Acrylic, Watercolor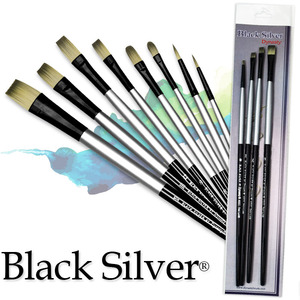 Dynasty's Black Gold brushes are premium quality artist brushes designed to satisfy increased consumer demand for a higher level of performance. They are as distinctive looking as they are unique in their performance characteristics. They can be immediately identified by their regal black ferrules and two-toned varnished handles. The multi-diameter synthetic fibers are specially blended for great control and responsiveness. They offer impressive load capacity and point beautifully.
Good for: Oil, Acrylic, Watercolor
---
If you liked "Blue Ice" you are going to love "Blue Ice Jumbo"
Dynasty Blue Ice Jumbo
Blue Ice Jumbo by Dynasty is a multi-media brush, using a combination of different strengths and absorbencies in two fibers that create a brush that will hold more medium for a fluid distribution of product.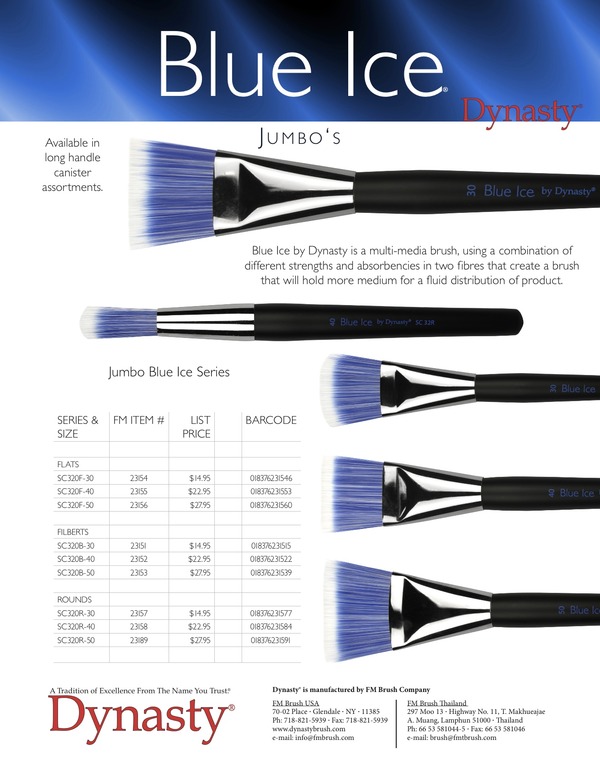 ---
Also check out our improved video page from many of your favorite artists!
You will find it on our home page in the upper right hand corner.
---
Make sure you check out our Close Out's & Brush Guys Exclusives
*

And don't forget you can get a gift card for that someone special!
Thank you for your support!
Ok, here's the fine print:
Limited to stock on hand. Yup that's it!