SUMMER EDITION
With momentum from the successful MO Project, CANFIT is proud to introduce our newest youth training/program - The MO Youth e-Advocates Project! This project involves training youth to become leaders in "e-advocacy" - or how to effectively use online tools and social media to advocate for food and physical activity issues in their community. In partnership with Aspiration, CANFIT is working with youth from 3 Building Healthy Communities sites (Richmond, Eastern Coachella Valley and South Kern). Click here if you are interested in offering these trainings for both youth and adults!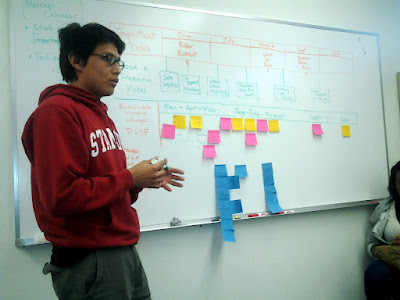 In Richmond, CANFIT completed trainings with the Youth Organizing (YO) Hub, organized by the RYSE Center. The YO Hub trained 50+ youth statewide at the Youth Advocate Network for Sustainable Communities (YANSC) Conference in Sacramento, CA on May 20-22nd. Check out their journey to the Capitol!

@RichmondYOHub
CANFIT presented on youth engagement and women leading food systems change at the National Food & Community Gathering on May 22-24 in Asheville, North Carolina hosted by the W.K. Kellogg Foundation. See us in action and learn more about CANFIT's work supporting youth in 9 communities across the country!

On Saturday April 28th, CANFIT was invited by the Eastern Coachella Valley Building (ECV) Building Healthy Communities to attend and lead a social media youth workshop at their youth-led music and arts festival called The HUE. This event featured local bands, art and food highlighting the beauty and creativity of ECV. Props to the youth for putting on an extraordinary festival and building community in an area deemed "unsafe" to walk.



The Oakland After School Physical Activity Learning Community wraps up its 2nd year this month. Guided by CANFIT's ACTIVE8 curriculum, staff from over 20 Oakland after school programs have been working together to learn and share ways to improve the health of youth in Oakland. We'll post the results and the final report on our website soon! Learn more.

On March 29-31, CANFIT presented to 50+ career-bound high school and college-aged students from across the country at the 27th Annual Minorities in Agriculture, Natural Resources and Related Sciences (MANRRS) Conference in the ATL! "Our goal was to get these young people aware of food justice issues, what's happening in the food movement and how they can make a career out of it," says Lloyd Nadal, CANFIT Program Director. CANFIT was invited by Cheryl Danley, an IATP Food & Community Fellow who's working to involve more people of color (especially youth) in creating equity in the food system. We plan to be back at MANRRS next year on the campus of UC Davis!

Follow us on Twitter.

"Like" us on Facebook!

Get Involved:


What's Happening After School & in the Community?
GET ACTIVE YOUTH CONTEST for East Bay Youth 12-18 years old. Share music, poetry, video about how youth get active in Easy Bay parks. This content is being hosted by New America Media.

AFTER SCHOOL MEALS IN CA!
The result of a lot of advocacy and outreach by members of the California Afterschool Network's Nutrition & Physical Activity committee (co-chaired by CANFIT) has led to a significant increase in the number of after school meals served in Cailfornia. At the start of 2011, there were only 111 meals served. As of January 2012, 289,437 after school meals were served! We still have a ways to go, but its an excellent start!

DID YOU KNOW?
Over 3 million school children in California participate in free and reduced lunch programs during the school year? Yet less than 400,000 participate in the Summer Meal Program. Contact the Summer Meal Coalition and get your program food for your youth this summer!

JOB ANNOUNCEMENT
Food What?! is seeking an Associate Director with a primary focus on development and capacity building. Join their great team now!

BRING HEALTHY BACK!
Youth from across the country are Bringing Healthy Back, a Live Real campaign. On July 1st, youth from across the country will pledge no-to-junk-food and yes-to-real food for 30 days. Take the challenge or donate to someone taking part in the effort! Make REAL FOOD a priority for Congress in the upcoming Farm Bill!

NEW BRIEF!
*Check out our partner organization Coaching Corp's recent issue brief: Tackling Childhood Obesity: Parents Weigh In.