SPECIAL EVENT
SATURDAY APRIL 26 - 7:30 pm
.
Join
JOEL-PETER WITKIN
In His Guided Walk-Through of
.


A Major Exhibition of his Photographs
Shown for the first time with paintings and drawings by
his identical twin brother, Jerome Witkin.

Meet Joel-Peter Witkin in this rare opportunity to engage
him in conversation regarding his works.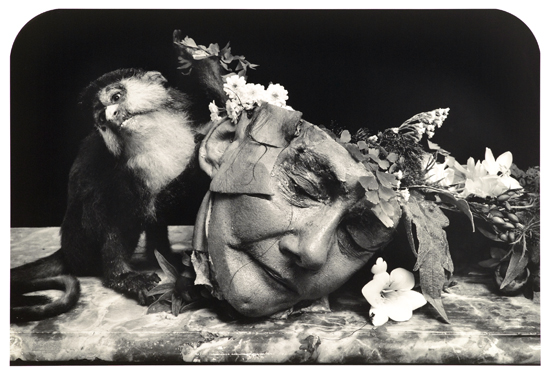 Joel-Peter Witkin, "Face of A Woman," 2004
Gelatin Silver Print, 22 x 33 inches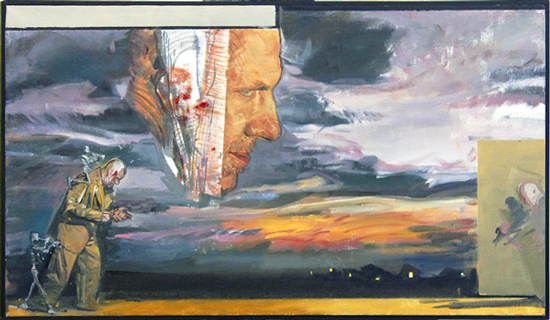 Jerome Witkin, "Vincent and his Demons II," 2012
Oil on Canvas, 16 x 28 inches

Jerome Witkin and Joel-Peter Witkin are acknowledged as two of the greatest contemporary artists in their respective genres: Jerome Witkin is a painter cited by many critics and curators as the finest figurative artist working today, and Joel-Peter Witkin is equally regarded as a master of his genre – a groundbreaking photographer famous for masterfully conjuring his uniquely surreal images. These identical twin brothers, who have enjoyed remarkable success over their respective careers spanning more than fifty years, have never exhibited together. Until now.....
(Read More Click Here)
Click Here for the Video Preview
JACK RUTBERG FINE ARTS
357 N. La Brea Ave, Los Angeles, CA 90036 Tel 323-938-5222
www.jackrutbergfinearts.com jrutberg@jackrutbergfinearts.com
Gallery Hours:
Tuesday - Friday 10:00 a.m. - 6:00 p.m.
Saturday 10:00 a.m. - 5:00 p.m.