We're delighted to forward this news honoring the short documentary film
inspired by our history-making exhibition:

A Film by The Laboratory Arts Collective
On The History-Making L.A. Exhibition
TWIN VISIONS
Joel-Peter Witkin & Jerome Witkin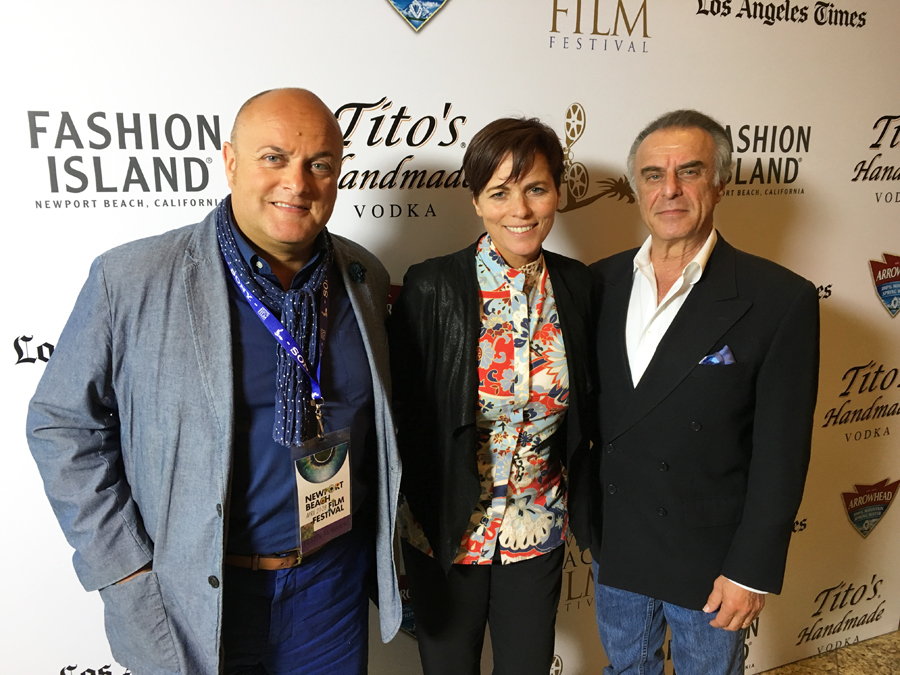 The Laboratory Collective's Nigel Daly & Louise Salter with Jack Rutberg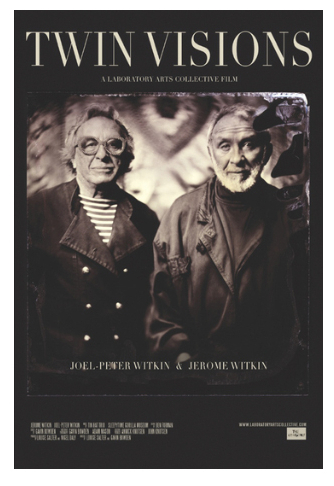 The film centers around the historic first exhibition of two legendary artists.
Featuring Joel-Peter Witkin, Jerome Witkin and Jack Rutberg.
Jerome Witkin and Joel-Peter Witkin have shocked and stirred the art world for decades. Joel-Peter Witkin's photography has famously influenced the worlds of glamour and music, inspiring important works by fashion designer Alexander McQueen and musician Marilyn Manson, to name a few. He is perceived as an enfant terrible, creating controversy wherever he goes. Of Jerome Witkin's paintings, Kenneth Baker once stated, "Witkin's only peer is Lucien Freud." Both men enjoy passionate cult followings, yet few in the art world had any idea they were related, let alone that they were identical twins who had been estranged for fifty years. Los Angeles curator and gallery owner Jack Rutberg convinced the twins to reunite and hold their first-ever joint exhibition Twin Visions. The documentary wryly captures this historic moment with snippets of overheard conversations and interviews. The brothers open up and offer insights into the darkness and light that fuels their astonishing bodies of work.

'Twin Visions' will be released in 2017.