We look forward to seeing you at the

L.A. CONVENTION CENTER

|

JANUARY 15-18
Jack Rutberg Fine Arts | Booth

#

506-605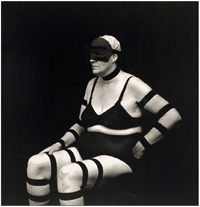 Joel-Peter Witkin, Elizabeth D., 1975
Gelatin Silver Print, 10 x 10 inches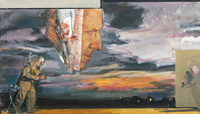 Jerome Witkin
Vincent and His Demons II, 2012
Oil on Canvas, 16 x 28 inches
HIGHLIGHTS:
Joel-Peter Witkin & Jerome Witkin:
A reprise of the gallery's recent exhibition "Twin Visions: Jerome Witkin & Joel-Peter Witkin," will present the identical twin brothers on facing walls. Bringing the provocative works by the estranged twins together for the first time marked an historic occasion.

The exhibition was a revelation to collectors, curators and critics, as few were aware that these two formidable artists were even related. This critically celebrated exhibition, with more than 30 write-ups, has had a life of its own, as articles continue to be published. The exhibition publication, now just released by DAP, will be available at the Rutberg booth. "Twin Visions" continues to have international impact and will open its international museum tour in Mexico City in 2016.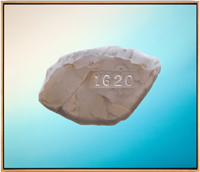 Bruce Richards
Curb Appeal (Plymouth Rock), 2014
Oil on Linen
34 x 40 inches
Bruce Richards:
A special installation of works by the L.A. artist, Bruce Richards - now living in New York - will be presented in Jack Rutberg Fine Arts' booth, following its critically celebrated exhibition, "Future Past" presented at the gallery on La Brea Avenue. The LA Art Show will afford its thousands of viewers an opportunity to engage pithy paintings and sculpture by the artist so widely collected by leading contemporary artists of this city. See the just released review of Richards' exhibition in the new ArtLtd. Magazine click here.

Bruce Richards was included at the LA Art Show in 2013 as a noted panelist in the ground-breaking presentation entitled "Letters From Los Angeles".

Jordi Alcaraz
Proces Per Reduir Aquest Habitacio A
Pintura, 2010
Construction: Acrylic Mirror, Plaster, Wood
57 7/8 x 77 1/2 inches
Jordi Alcaraz:
When the Catalonian artist Jordi Alcaraz was introduced to L.A. by Jack Rutberg Fine Arts and then presented at the LA Art Show, Alcaraz's exhibition was cited by a collective of art critics as one of the top 10 "museum" shows of that year. This year the LA Art Show has asked Jack Rutberg to present a special stand-alone exhibition of Jordi's work, in addition to those works that will be presented in the Rutberg booth. Major works employing wall and sculptural objects will again afford viewers the chance to see one of the most unique voices on the international scene. A visual alchemist who utilizes materials familiar to us, yet are so distinctively unique, that the common response to Alcaraz's poetic, abstract assemblages is to discover something not seen before. This affords another rare opportunity for LA Art Show visitors to see one of the most extraordinary and original voices on the international contemporary scene.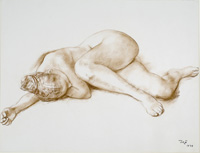 Francisco Zuniga (1912-1998)
Desnudo Reclinado, 1972
Drawing on Paper
19 1/2 x 25 3/4 inches
Francisco Zuniga:
Inarguably one of the most important Latin American sculptors, Francisco Zuniga will be represented at the Jack Rutberg Fine Arts booth by works including a recently discovered monumental scale drawing of Zuniga's iconic standing women. The heroic work will be exhibited for the first time following its residency in a private collection for decades. In contrast, this large masterpiece will be shown in tandem with bronze sculptures, and an exceedingly rare and stunning wood sculpture of a kneeling woman. Wood sculptures by the master are of extreme rarity. In this example, this kneeling woman's intimate size, elegance and grace are equal to its monumental impact, despite its size. The two works are clear indications of why Francisco Zuniga is cited as Mexico's most important sculptor of the 20th Century. Costa Rica, the site of his birth in 1912, also cites that claim.
Extraordinary Works Exhibited Will Also Include Works By:
Hans Burkhardt:
Major Paintings and Drawings from this important modern/contemporary artist
Ruth Weisberg:
The eminent Los Angeles figurative artist will be well represented by works on canvas and paper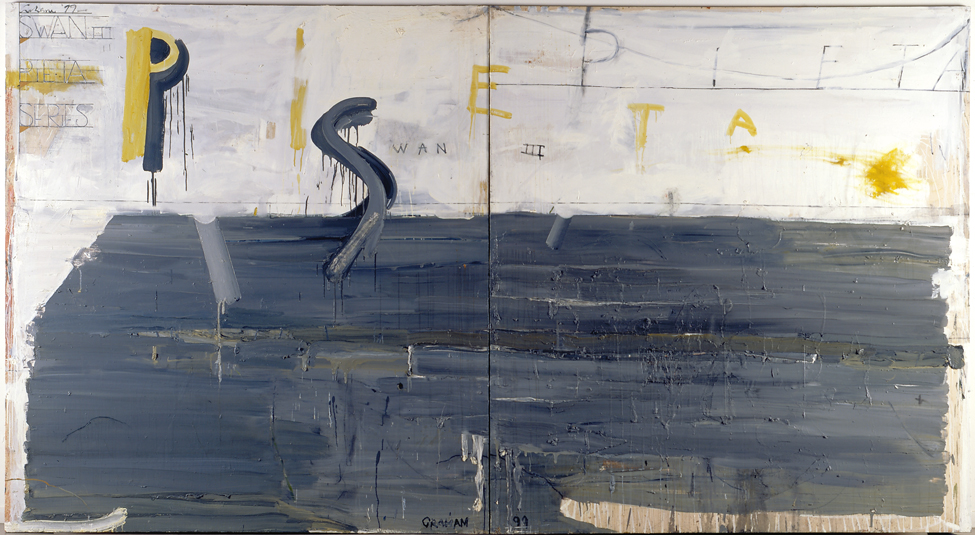 Patrick Graham, Ruah/Mayo 1999, 1999
Oil on Canvas Diptych, 72 x 132 inches
Patrick Graham:
Following its extended museum tour, the Irish painter Patrick Graham will be well represented in a monumental scale painting entitled "Ruah/Mayo," in addition to his widely sought-after mixed media works combining drawings, paintings, collages on board, affording another rare opportunity to see this important artist who has had a consequential impact on artists from Ireland to Los Angeles.
.
Also on View:




.

Norman Bluhm
George Condo
Claire Falkenstein
Llyn Foulkes
Sam Francis
Gunther Gerzso
Arshile Gorky
George Grosz
George Herms
David Hockney
Hundertwasser
Man Ray
Henri Matisse
Roberto Matta
Joan Miro
Henry Moore
Reuben Nakian
George Nama
Pablo Picasso
Robert Rauschenberg
Diego Rivera
Edward Ruscha
Mark Tobey
& Others
Opening Night Premiere Party
Wednesday January 14, 2015

LA Art Show General Dates
Thursday January 15, 2015, 11am - 7pm
Friday January 16, 2015, 11am - 7pm
Saturday January 17, 2015, 11am - 7pm
Sunday January 18, 2015, 11am - 5pm

For More Information & Tickets
L.A. Art Show Website