MESSAGE FROM THE PRESIDENT

A Fresh Start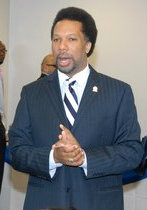 It's August and in two weeks another freshman class will walk through the Black gates at Howard Place and Sixth Avenue and start Living The Bison Life. As the Class of 2017 #HU17 embarks on their journey, I stop to reflect on the start of my Bison life.
Freshman week 1986, the joy and amazement just to be on the campus of Howard University. Move In Day, Drew Hall (4th floor), the Campus Pals, my first party, my first Homecoming, love; it makes me a tad jealous of what awaits this year's freshman class.
Fast-forward some 20 years, and you know what, I am still enamored with Howard University. Every trip home takes me back to my years at The Mecca – growing, loving, learning; and I KNOW it has the same impact on you!
As we welcome the Class of 2017 to our Bison legacy, I hope you take a moment to stop and reflect to your freshman year and your time on The Yard. How much of an impact could alumni have on our Baby Bison? Consider this, YOUR opportunity, to get involved with the Howard University Alumni Association (HUAA) as we roll out new student initiatives in conjunction with the Howard University Student Association (HUSA53).
This month HUAA will also hold our FIRST Town Hall Conference Call on Wednesday, August 7th. Information about the call is in the newsletter. And, from August 21st – 25th, we invite you to join HUAA and friends on Martha's Vineyard, MA for BISON ON THE VINEYARD 2013 "Seventh Heaven." Last year, our signature event raised $10K, which HUAA donated to the University to support the Howard Library System. This year will, once again, be nothing short of legendary, as we gather for a good time for a good cause.
Remember, despite all that has been said, written or talked about, over the last couple of months, one thing remains the same; if the Bison herd keeps together as a family, nothing can break us up.
One goal – One Mission – One Alumni Association – One HOWARD UNIVERSITY for the freshman in all of us.
Chris Washington, President
Howard University Alumni Association
---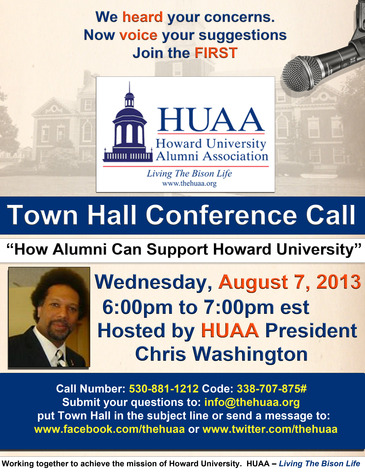 ---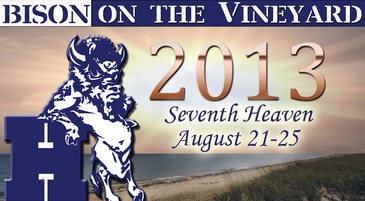 ---
HUAA 2013 Constituent Unit of the Year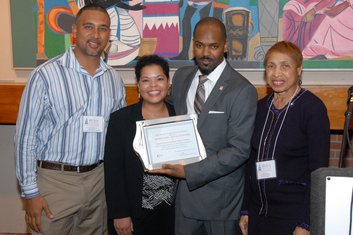 Our apologies, last month we forgot to include a picture of the HUAA 2013 New Constituent Unit of the Year - The Howard University Alumni Club of Charlotte
Pictured from left: Elgin Wells, President, HUAC Houston; Monique Martin, President - HUAC Charlotte; Akil Kamau, HUAA Vice President of Administration; Jean Humphrey, HUAA Awards Chairperson
---
Howard University Alumni Club of Charlotte's Held Its New Student Reception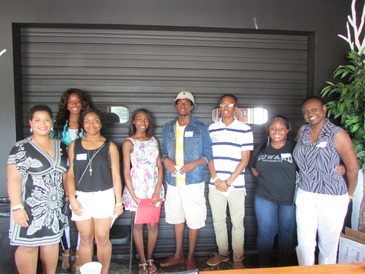 From left, Monique Martin, HUAC of Charlotte President, unnamed student, Alexis Shaw, Tremecia Demby, Winston McGriff, Ronnie Gipson, Ayana Caldwell, and Charlotte member Gloria Chambers
.
Howard University Alumni Club of Charlotte hosted its new student reception July 20, at VBGB-Charlotte. There were over 50 people in attendance and the club welcomed seven new students. Alumni, students, and graduates talked about their time at Howard. The event was a major success.
Sending Off the Class of 2017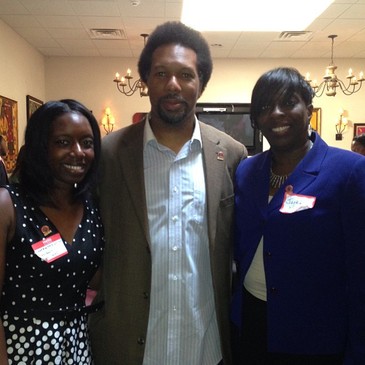 Howard University Alumni Club of Westchester and Rockland held its freshman Sendoff on August 3rd. From left, Samantha Wilson, President of the New York City alumni club, The Legendary Chris Washington, President of HUAA, and Jackie Warner, President of the Westchester and Rockland alumni club.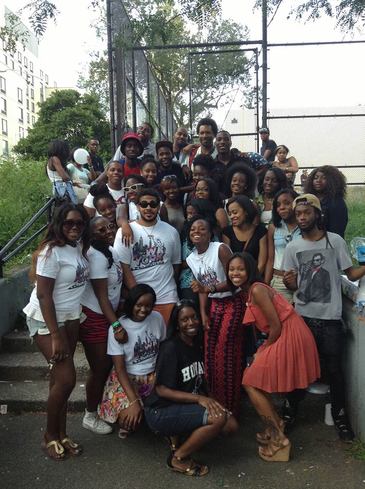 New Yorker's Unlimited Club along with HUAA President Chris Washington, Vice President Akil Kamau and New York City Alumni Club President Samantha Wilson, along with alumni and current students, held a Freshman Send-Off BBQ
in St. Nicholas Park in Harlem, NY for the Class of 2017.
---
HUAA/Essence Festival Takeover
Howard University Alumni Association Essence Festival Bison Social Hour at Bar UnCommon on Friday, July 5th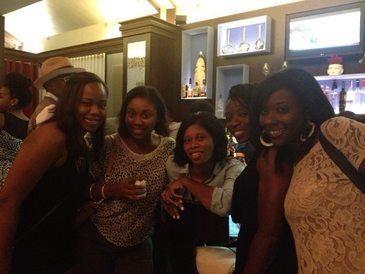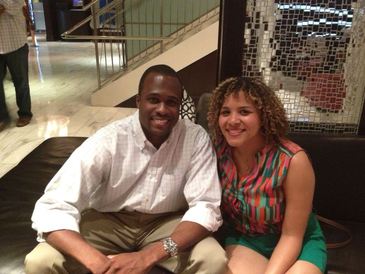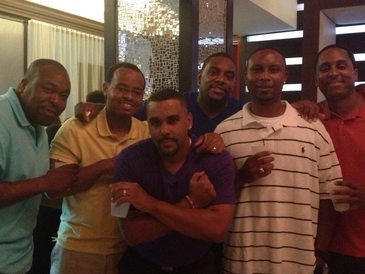 ---
HUAC of Dallas Fort Worth Elects New Leadership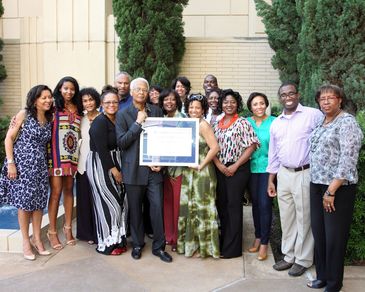 On June 29, under the leadership of President Dulani Musamini, the Howard University Alumni Club of Dallas Fort Worth held their general elections and honored one of their own. Effective July 1, the following alum have served as officers for the Club:
Evan Brunson; President
A'Donna Corbin; Vice President
Kimberley Camps; Vice President
Cheryl Benson '93; Secretary
Myra McIntosh 96; Treasurer
In addition to the election, the club announced the modification to the existing award program from Most Valuable Member Award to the Dr. Clarence Brooks Award. A proclamation of the award's name change was presented to Dr. Clarence Brooks as recognition of the club's appreciation for all his contributions to the HUAC of Dallas Fort Worth Club. Muriel Hatcher was acknowledged at the meeting and was the first recipient of the Dr. Clarence Brooks award. Muriel is a former HUAC-DFW President and will now serve as a HUAA Region V representative.
---
HU Alumni Club of Prince George's County Celebrate Scholarship Fundraiser Success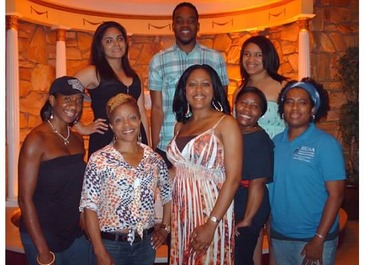 The Howard University Alumni Club of Prince George's County held its 5th Annual Crabaret (Crab Feast & Cabaret) Scholarship Fundraiser at La Fontaine Bleue in Lanham, Maryland on June 14th. In addition to a night of "crab cracking," dancing, silent auction bidding, and shopping vendors, the club introduced its three Prince George's County high school scholarship recipients, who each received $1,000 scholarships to apply towards their Howard University expenses. (Scholarship recipients standing in the rear with the HUAC-PGC executive committee and scholarship chair).
---

---
Increased Activity Describes 2013 for the Howard University Alumni Club of Columbus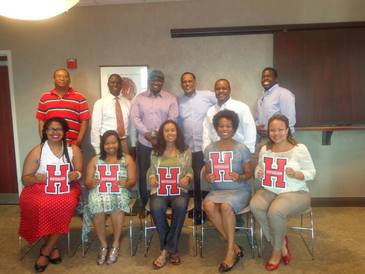 Going into the new year, many of the club's member supported the Lady Bison basketball team as they took on Ohio State at the Schottenstein Center in December. Though the game was a loss for the team, alumni from the club embraced them and welcomed them with open arms.
In July, the Howard University Alumni Club of Columbus also hosted a networking mixer for alumni in the Columbus which brought new faces and new ideas to the table. The event also served as a way to introduce the alumni club to an annual event in one of Columbus' dominant African-American communities, the King Arts' Complex Heritage Concert series.
---
BISON IN THE NEWS
Howard University Alum, Miss DC United States Candiace Dillard, Wins 2013 Miss United States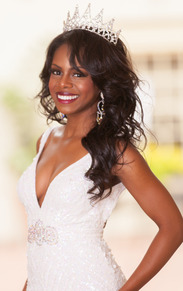 Representing the District of Columbia, Candiace Dillard is the newly crowned Miss United States 2013. The pageant was held from July 2-7, 2013 in Washington, DC. Dillard had served as Miss District of Columbia United States since May 5, 2013.
The pageant included contestants from 50 states, DC, Virgin Islands and Guam. Each contestant was reviewed by a panel of judges including Miss America 2010 Caressa Cameron, Mrs. United States 2012 Aquilla Q Vang, and The Pageant Planet's Steven Roddy. The final pageant was emceed by 2010 Miss United States Jessica Black and Project Runway's celebrated fashion designer Johnathan Kayne.
Dillard is 26 years old, a graduate of Howard University and a DC resident. As Miss United States, Dillard will travel the country in partnership with the American Cancer Society. Dillard also intends to promote her platform "My Sister's Keeper" to create after school programs of encouragement for young girls. Throughout her reign she will appear as the spokesperson for the Miss United States Organization and its sponsors at a variety of fashion events, social activities and in the media.
"I am blessed and humbled," said Dillard after the crowning. "I could not be more honored to represent the Miss United States Organization."
While the Miss United States title is the most high profile of the organization, a unique aspect of the pageant is the inclusion of several age groups from 8-55.
Additional District of Columbia titleholders placed in their respective divisions, including Ms. DC Erika Thomas Top Ten and Miss Teen DC Colby Muhammad Top Ten. The Miss DC United States Organization is directed by a former national titleholder, Laura Eilers Clark – 2011 Ms. United States (Virginia), who also oversees Maryland and Delaware pageants.

"The organization could not have asked for a more qualified individual to fill the shoes of Miss United States 2013," said Clark. "She represents all things we value in this system: character, beauty, poise, intelligence, not to mention she has a fierce walk! This is just the beginning for Candiace Dillard."

---
TEAM BISON
Bison Athletics Receives Major Academic Recognition from NCAA and MEAC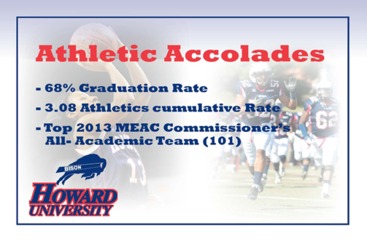 Howard University student athletes rank among the best in the nation. Both NCAA and the MEAC have recently announced major academic honors for high-performing athletes at Howard.
"Howard University has a tradition of academic excellence," said Howard University Director of Athletics Louis "Skip" Perkins. "We are very proud of the recent recognition from the NCAA and MEAC Commissioner. These represent the hard work, commitment and dedication of our student athletes, coaches and athletics staff.
The Mid-Eastern Athletic Conference recently named Howard University the top institution in the conference for producing academic all-stars. MEAC named 101 student-athletes from Howard to the 2013 Commissioner's All-Academic Team. The Howard total beat all other institutions in the 13-member conference.
The Bison women's cross-country team was recognized recently by the NCAA for producing an Academic Progress Rate (APR) in the top 10 percent nationally for their respective sport in 2011-12. The APR provides a real-time look at a team's academic success each semester by tracking the academic progress of each student-athlete on scholarship.
BISON SPOTLIGHT

Howard University Team Wins Innovation Contest

The thorny issue of transportation efficiency in the Washington, D.C. region could be solved by broadening bicycle sharing to include a pod car system, which would feature automated vehicles operating on a network of guide ways.
That solution, which is a long way from being put into place, was good enough to win a team from Howard University first place in the 2013 Partnership for the Advancement of Collaborative Engineering and Education (PACE) Collaboration and Innovation Challenge.
The team will travel to the 2013 PACE Annual Forum held July 21-26 in Pasadena, Calif. to present their winning project and accept the award.
"I am elated about this win because the engineering students worked extremely hard on this project," said Sonya T. Smith, chair of the Department of Mechanical Engineering, who participated on the team.
Read More >>
---
Alumnus McMurray Attracts Film Spotlight for 'Fruitvale Station'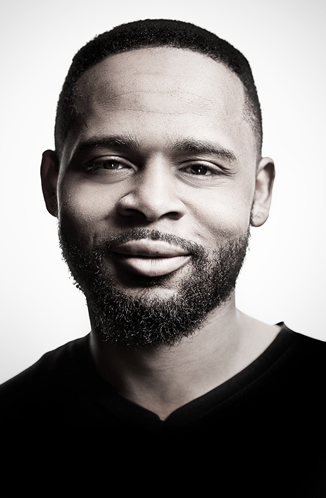 Alumnus Gerard McMurray (B.A. '04) has gained greater recognition for his role as associate producer of
Fruitvale Station
. McMurray's success comes as a number of other young alumni are steadily winning awards and gaining appreciation.
The critically acclaimed feature Fruitvale Station tells the true story of Oscar Grant, the unarmed African-American man who was fatally shot by a transit officer in Oakland, Calif., on New Year's Day. McMurray told The Washington Post that he and like-minded filmmakers have drawn inspiration from 1990s-era Black filmmakers.

---
BISON ON THE YARD
Prayer Vigil for Trayvon Martin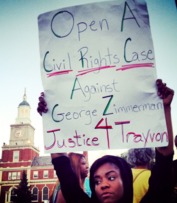 More than 200 students, community leaders, and supporters met at the flagpole on Howard's main campus for a prayer vigil in honor of Trayvon Martin, sponsored by the Howard University NAACP chapter.

---
Lorraine Fleming, Ph.D., Named Interim Dean of College of EACS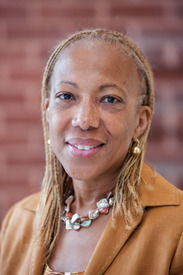 Provost and Chief Academic Officer Wayne A.I. Frederick, M.D., MBA, today announced the appointment of Lorraine Fleming, Ph.D., as the interim dean of the College of Engineering, Architecture and Computer Sciences (CEACS). She succeeds James Mitchell, Ph.D. The appointment is effective August 1, 2013. The University will begin a search for a permanent dean this fall.
"We commend Dr. James Mitchell for his decanal leadership and his dedication to enhancing the STEM research environment at Howard University. He also played an instrumental role in the renovation of Downing Hall and the centennial celebration of engineering and architecture programs at Howard," Frederick said.
---
Become a Member ... Enroll Today!
HUAA - Living the Bison Life

Click here
to join today!
MEMBERSHIP HAS ITS BENEFITS!
Join HUAA and receive discounts to a wide array of businesses including restaurants, retailers and sports clubs. HUAA is now partnered with Working Advantage, which offers discounts on gifts, travel, theatre shows, etc.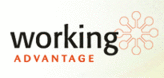 Click Here to visit the HUAA Membership Benefits page to view a complete list of benefits.


Click here
for more information on the HUAA Constituent Units.
FOLLOW US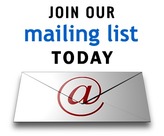 ---
Howard Univ. Alumni Club of Charlotte Participate in College Workshop

HUAC of Charlotte participated in the Campus Connections Fifteenth Annual College Workshop at Mount Carmel Baptist Church July 20, 2013. We were visited by over 60 students and parents. We had 44 students turn in information cards, transcripts, and portfolios. Three members of HUAC of Charlotte manned the information table. It was a wonderful experience to talk to prospective students.

---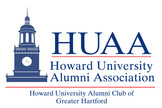 HUAC Greater Hartford to Host Summer Social Series

2013 marks the 2nd annual Summer Social Series for the Howard University Alumni Cub of Greater Hartford. This HUAC-GH Initiative seeks to raise the awareness of Howard University within Connecticut with a series of events to engage the public, current students and alumni. "The club has developed a series of events that allow for fellowship among a diverse cross section of people. Last summer our Rooftop Rendezvous series was a HUGE hit!! We are hoping year two brings event greater networking opportunities," reports Kristen M. Clark, HUAC Greater Hartford President.

Additional information around these events can be obtained by contacting us at HUACGH@gmail.com.
Summer Social Series Schedule:


Rooftop Rendezvous
– 4th Wednesday of July and August 2013 – 5PM at Rooftop120 - 120 Hebron Ave, Glastonbury, CT
Bison in the Park
– Select Mondays in July 2013 at 5PM in Bushnell Park Hartford, CT
Movies After Dark
– (Fridays -June 14-September 7. We will pick at least one movie to attend.)
Voter Registration
at Keeny Park Family Day- August 17, 2013
---
3rd Annual AT&T Nation's Football Classic

The Howard Bison meet the Morehouse Maroon Tigers on Saturday, September 7th, 2013 at RFK Stadium at 3:30p.m.
The Cramton Auditorium box office is open Monday through Friday from 10 a.m. to 6 p.m., at 2455 Sixth Street, NW. For more information, call 202-806-7194.
Use the special code
"HBISON"
for Ticketmaster purchases on the web, phone or in-person to support Howard.
Marriott will once again serve as the "Official Lodging Partner" for the AT&T Nation's Football Classic®. For more information on the visit
www.nationsfootballclassic.com
.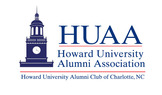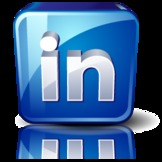 ---
Bison Career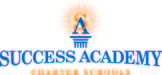 At Success Academy, we make history every day. Visit any of our 14 schools and you'll feel the energy as soon as you walk through the doors. Instead of defining limits, we challenge scholars to approach each day like investigators and explorers—making discoveries that enrich their knowledge of the world.
What makes us different? Our schools rank in the top 5% in New York State for reading, science and math. Our groundbreaking test scores are the result of a rich and varied curriculum, unique school model, and staff members who simply never give up—on any scholar. While attaining top scores is a proud achievement, our main objective goes much further. It is to provide scholars with a world-class education that sets them up for success in college and in all aspects of their lives. Our exploration driven curriculum focuses on the whole child teaching chess, art, as well as other specialized subjects, and field studies across NYC that bring culture and excitement to the school day and foster a lifetime love of learning.
Experience the impact that our approach to education is making for scholars, staff members, and education reform across New York City. Learn more at:
Careers Site: http://www.successcareers.org
Facebook: https://www.facebook.com/SuccessAcademyCareers
Twitter: https://twitter.com/success_careers
LinkedIn: http://www.linkedin.com/company/success-academy-charter-schools
____________________
Executive Director, Media Relations:
The Executive Director, Media Relations is a senior media executive responsible for enhancing Pace's reputation in the"
"marketplace through the development and execution of a comprehensive media strategy targeted at both internal and external audiences. One component of the plan is the creation of meaningful opportunities for University leadership and faculty to participate in interviews, key conferences and other events that help position Pace as a leading edge institution. In addition, this position plays a key role in Pace's crisis management strategy and communications. The Executive Director must have the ability to act in a senior advisory capacity to the President, Deans, Senior Staff Members as well as members of the Board of Trustees.
Executive Speechwriter, Office of the President:
Chief strategist for Presidential communications. In consultation with the President, develops Presidential"
"communications strategies and the materials to support presidential appearances, remarks and writings.

Please visit
https://careers.pace.edu
and select Staff Positions to view these opportunity by job title.
---

NOW HUAA MEMBERS ARE REWARDED!

Only Nationwide® gives HUAA members an exclusive discount on auto insurance. Plus you could save even more when you add Vanishing Deductible®.

Exclusive discounts are just the beginning.

As an HUAA member, you can save with special discounts on auto insurance. In addition, when you add features like Vanishing Deductible®, you can also take $100 off your deductible for every year of safe driving, for a total of $500 in savings.

We put members first, because we don't have shareholders.SM

Nationwide may make a financial contribution to this organization in return for the opportunity to market products and services to its members or customers. Products Underwritten by Nationwide Mutual Insurance Company and Affiliated Companies. Nationwide Lloyds and Nationwide Property & Casualty Companies (in TX). Home Office: Columbus, OH 43215. Subject to underwriting guidelines, review, and approval. Vanishing Deductible is an optional feature. Annual credits subject to eligibility requirements. Max. credit: $500. Details and availability vary by state. Products and discounts not available to all persons in all states. Nationwide,
Nationwide Insurance, the Nationwide framemark, Vanishing Deductible and We put members first, because we don't have shareholders are service marks of Nationwide Mutual Insurance Company. ©2013 Nationwide Mutual Insurance Company. All


Rights Reserved.

---
Upcoming Alumni Events
FUTURE EVENTS
• Bison On The Vineyard "Seventh Heaven" - August 21-25th, Martha's Vineyard, MA
• Nation's Football Classic, Washington, DC - September 7th

• Big Apple Classic at the Barclays Center, Brooklyn, NY (December)
---
E-Newsletter Info

Want to highlight your clubs' accomplishments and top news?

Send an e-mail to newsletter@thehuaa.org on the 24th of every month.

Inform fellow Bison of upcoming meetings, events, job announcements, community involvement, alumni accomplishments, etc. Please send photos as separate attachments.

The Howard University Alumni E-Newsletter is sent out the FIRST Tuesday of every month.

The Time Is Now...

---