MESSAGE FROM THE PRESIDENT

HUAA - Living the Bison Life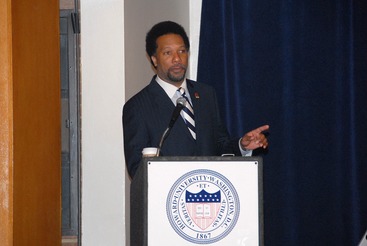 Team Legendary has wrapped our first year at the helm of HUAA, and it has been a fascinating journey thus far. We are equally excited about HUAA's progress and outlook for next year and beyond.
First let me quickly recap some of the HUAA highlights from 2012-2013
Donated over $12,000 to the University to support the Howard University Libraries

Issued over $20,000 in scholarships to our students

Activated new Constituent Units
Howard University School of Law Alumni Club of Houston

HUAA Military Alumni Association

Re-activated the Howard University Alumni Club of Charlotte
Began reorganization of infrastructure and policy to strategically place HUAA in a position to be more of a successful partner for Alma Mater

Approved amendments to the HUAA Constitution that will allow us to grow with the changing Alumni marketplace.
As we move into fiscal year 2013-2014, I look forward to rolling out these new initiatives.
I am also happy to congratulate all of the 2013 HUAA Award Winners on a job well done.
Constituent Units of The Year
Region Of The Year – Region I, Chaired by Kristen M. Clark
It has been well documented that the University still has many challenges. I believe that we, the Alumni, can contribute the best and most valued solutions for Howard University. The best is yet to come.
The new fiscal year provides a tremendous opportunity to raise the bar and set new goals :
Raise Alumni giving to 25% up from our current 13%

Increase membership to 5000.

We currently sit at 3700
HUAA will also be rolling out a new theme as we continue with the branding efforts. The theme incorporates that Howard spirit that we all take with us in our personal and professional lives.
HUAA – Living The Bison Life
We will also launch multi-tiered fundraising efforts to not only benefit our Brenda Lawson Brown and Emergency Scholarships, but also to benefit university-wide initiatives including:
HU Libraries

Bridging The Gap

Athletics
There are a variety of programs to which you can donate today >> www.howard.edu/alumni/huaa/_alumni_scholarship
We have renewed our efforts in Alumni programming as we revamp the HUAA Bison-2-Bison Mentoring Partnership, and we are working with the Howard University Office of the First Year Experience to ensure year-round Alumni presence with our baby Bison.
Finally, we are exploring ways to expand the reach of HUAA by forming constituent units geared toward our Greek letter Alumni, Latino Alumni, and other key niches.
Ask me how you can get involved and participate. We all owe so much to Alma Mater. Let's make sure we preserve her Legacy, through the Howard University Alumni Association.

Chris Washington, President
Howard University Alumni Association
---
2013 Howard University Alumni Association Council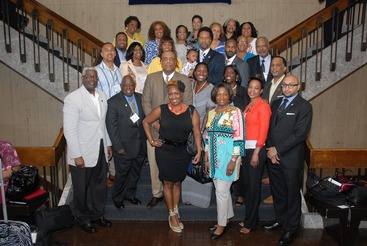 Being a good President ... means surrounding yourself with a Legendary Team! The 2013 Howard University Alumni Association (HUAA) Alumni Council - Living The Bison Life.
Front Row
- Sheryl Wesley - Chair, BISON ON THE VINEYARD 2013 "SEVENTH HEAVEN"; Mitzi Ambrose-Washington, Region I Rep; Shamia M. Monroe, Region I Rep/President, Howard University Alumni Club (HUAC) of Greater Boston; Anthony Santagati III - Member At-Large
Row 2
- Larry Dulap - President Howard University Alumni Club (HUAC Indy) of Indianapolis ; Allen Jenkins - Region I Rep; George Arterberry, Region II Chair; Audrey Watson - Region III Chair; Kristen Clark - Region I Chair/President - HUAC Greater Hartford; Tony Hutchins, President HUAC Columbus, Ohio
Row 3
- Elgin Wells - President, HUAC Houston; Hazel Robinson, Recording Secretary; Dawn Cooper, Vice-President of Finance; Princess Morgan Christina (Freshman Class of 2030); Myself; Akil Kamau, Vice-President of Administration; Peter King, Chair Constitution & Bylaws Committee
Back Row
- Vaughan Mitchell, President HUAC Philadelphia; Tamara Howard, President HUAC Saint Louis; Donyale Smith, President HUAC Baltimore; Natalie Rance, President HUAC Greater Washington, DC; Monique Martin, President HUAC Charlotte; Karen Shropshire, President, HUAC Atlanta; Shellece-Jeannette Earles, President HUAC New Jersey; Alice Cromwell, Howard University School of Social Work Alumni Association; Erica Kennedy, President HUAC Prince George's County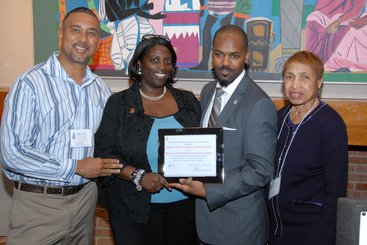 First Place HUAA Award Winner - HUAC-Greater Hartford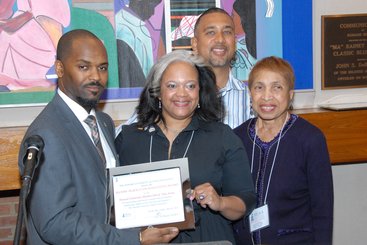 Second Place HUAA Award Winner - HUAC-New Jersey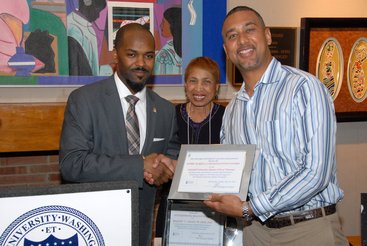 Third Place HUAA Award Winner - HUAC-Houston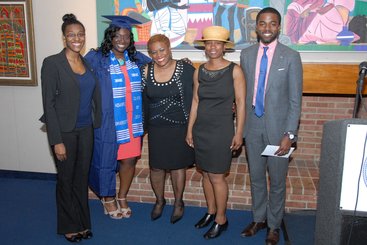 2013 HUAA Scholarship winners

---
2013 COMMENCEMENT HIGHLIGHTS

CONGRATULATIONS CLASS OF 2013
Check out these exciting moments from 2013 Howard University Commencement from
The President's Corner: The Official Blog of Howard University President Sidney A. Ribeau
.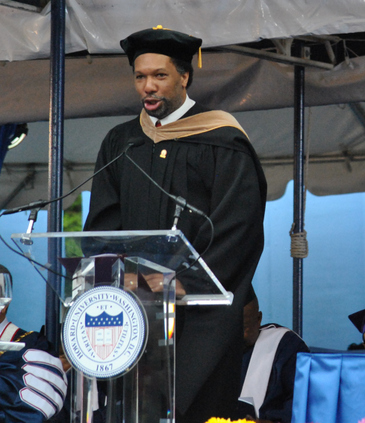 See More Photos On Facebook>>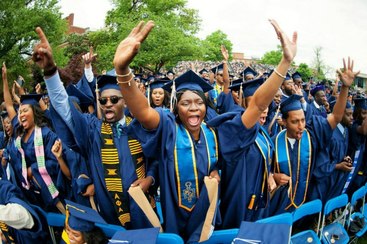 ---
HU Alumni Club of Trenton to Host a Scholarship Fundraiser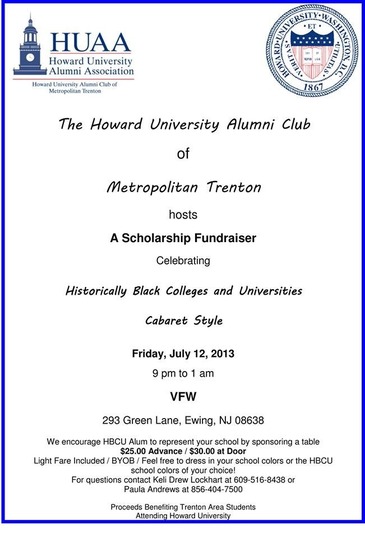 ---
Alumni Hold 5th Annual Scholarship Crabaret in Maryland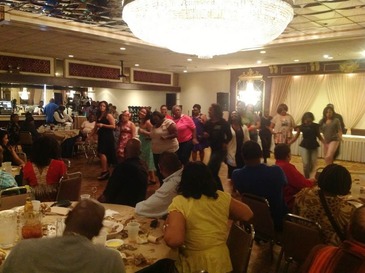 photo credit: Dr. Paul Cotton

On June 14th, 2013, the Howard University Alumni Club of Prince George's County held its 5th Annual Scholarship Crabaret (Crab Feast & Cabaret) at La Fontaine Bleue in Lanham, Maryland. More than 150 alumni and friends attended the annual event, which raises scholarship for Prince George's County high school students matriculating to Howard. The event featured a full buffet, all-you-can-eat crabs, door prizes, a silent auction, a 50/50 raffle, vendors, and dancing all night long!
---
Houston Alumni Club Held Memorial Day Family Reunion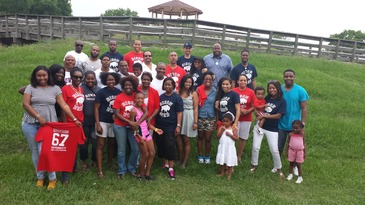 This past Memorial Day Weekend the Howard University Alumni Club of Houston held the Bison Family Reunion Picnic for members and their family at the lovely Tom Bass Regional Park in Houston, TX. They enjoyed some of Houston's best BBQ, the kids jumped for joy in the moonwalk and ran around on the playground. They also had plenty of dominoes and spades action going on for the alums. Also, they want to give a BIG H-U YOU KNOW to our very own Bison DJ E-Stella (Erica Smith) who supplied some great tunes for the whole family.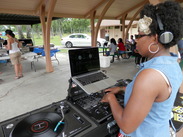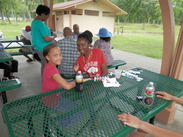 ---

---
Artistically Interpreted
By Claudia Watts
What's hidden beyond the marble staircase? The idea not only thrills, it invites. As you enter the grand hall soft music begins to fill your ears and the chatter of other patrons lures you further in. A cultural experience for the mind, body and soul welcomes you with interpretations of the inner most presented on canvas, and expressed through dance. Beautiful people mingle about marveling at the skill and talent before them. A night to remember, a night not to be missed, a good time in the name of art and scholarship.
The Art of Interpretation, an artist showcase, took place May 15, 2013 at the Carnegie Library in Mount Vernon Square.
Quicksilver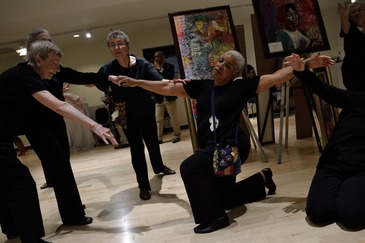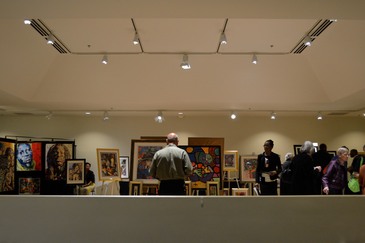 ---
HUAC-PGC Gives Back to the Community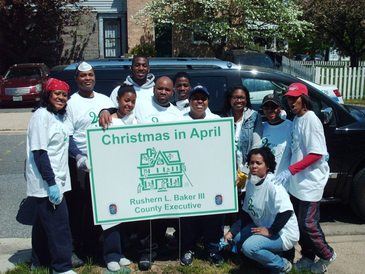 On April 27th, members of the Howard University Alumni Club of Prince George's County participated in Christmas in April Day, which was created to restore dignity, safety, and warmth to County homeowners who are unable to make repairs to their homes. Over 3,000 community volunteers participated on that day in the restoration of 83 homes.
---
HUAC of Charlotte General Mtg Event Recap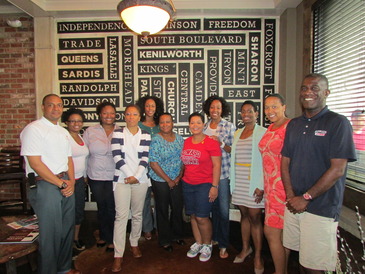 The Charlotte bison had our May general body meeting on May 18th. We were excited to see some new people. We discussed the possible options for our back to school program for July. Items and materials were displayed from the Commencement ceremony and the HUAA Alumni Council meeting. The 2012-2013 HUAA New Club Award was displayed as well as a video of the various club events were displayed. The club tested a credit card reader for purchasing memberships. This seemed to prove successful as we processed four new memberships. Yea Bison!!!
---
BISON IN THE NEWS
The Top Undergraduate Feeder Institutions for Blacks Who Earn Scientific Doctorates

The National Science Foundation reports that between 2002 and 2011, 9,202 Blacks received doctorates in science and engineering fields. Howard University in Washington, D.C., was the leading undergraduate feeder institution for Blacks who earned doctorate in these fields. Howard graduated 22o students who went on to earn scientific doctorates in the 2002-11 period.
Spelman College in Atlanta ranked second, graduating 175 students who went on to earn doctorates in science or engineering fields in the 2002-11 period. Also ranking among top five feeder institutions was Florida A&M University, Hampton University, and Xavier University of Louisiana. Morehouse College, Morgan State University, North Carolina A&T State University, Southern University, and Tuskegee University filled out the top 10.
Read More >>
---
Howard Univ. Featured in the Washington Post/The Root DC
Howard University along with Alabama State University, Georgetown University, Trinity University, the University of California system, the University of Texas and many other schools from around the country, was featured in the Washington Post/NBC's The Root DC Gallery for the University Row annual party at Virginia Gold Cup steeplechase classic.

See slideshow here >>
TEAM BISON
Tennille Adams Named Head Women's Basketball Coach

Howard University Director of Athletics Louis "Skip" Perkins named Tennille Adams as the new head women's basketball coach. Adams comes to Howard with an impressive record, including an integral role in six double-figure winning seasons at Northwestern University and a notable coaching career with Big Ten, Patriot League and Mid-Eastern Athletic Conference Division I institutions.
"We were in search of a coach that understood Howard University's legacy of academic excellence, possessed the characteristics to maintain the program's distinction, while making the Lady Bison a principal force in the MEAC and beyond," Perkins said.
Adams hangs up her Northwestern Wildcats purple and white, for the Bison blue and white after five seasons under the direction of head women's basketball coach Joe McKeown.
Read More >>
BISON ON THE YARD
2013 Alumni Trustee Election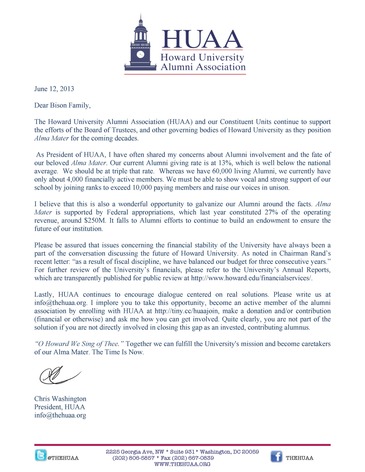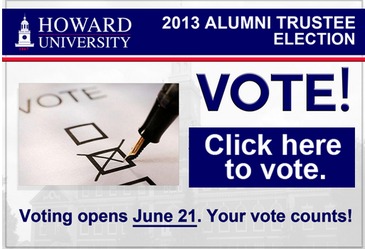 The 2013 Alumni Trustee elections open today! The time to vote and make your selection is now. If you have voted before or if the is your first time. Make your voice heard and make your selection today. Elections will be open until August 9th, so encourage all alumni to be a part of the selection of our newest board member. More information about the candidates and voting can be found at
www.howard.edu/vote
.
Below you will find information on the candidates and how to vote online. If you have questions about your Alumni (Millennium) ID, registration, or any general voting questions please contact us by email at:
howardalumni@howard.edu
or by phone at
(202)-238-2430
.
All Howard University alumni with verified earned degrees are eligible to participate in this year's Alumni Trustee election.
Follow these simple steps to register to vote…1.
Visit
www.howard.edu
Click on ALUMNI & FRIENDS in the upper left menu.
Once you are directed to the Department of Alumni Relations Page, click on the ONLINE COMMUNITY link (located in the upper right STAY CONNECTED menu)
2.
Sign in or click Register Now (for first time users)
You will need to provide your unique HU alumni indentification number which can be found on the mailing label of your copy of Howard Magazine.
Once you are an Online Community registered user with a valid e-mail and your HU Alumni ID you are registered to vote.
3.
Once you Register, go to
www.howard.edu/alumni/trustee/vote2.html
to vote.
4.
Another way to vote is to click Alumni Trustee Voting from the HU homepage.
You can find Alumni Trustee voting in the left column on the homepage. Prior to the election opening, you will be contacted via the email address you provided when registering through the Online Community. In this email you will be provided a link to the secured voting website and your HU Alumni ID.
Your HU alumni identification number is the key to casting your vote.
Please retain your HU alumni identification number and provide it when you receive the email announcing the opening for the 2013 Alumni Trustee elections.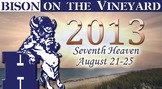 ---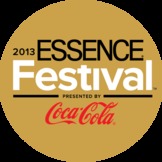 Howard Alumni Association Region V presents...

HUAA Essence Music Festival Social Hour!

Date: Friday, July 5th

Time: 5pm-8pm

Location:
Bar Uncommon Renaissance New Orleans Pere Marquette Hotel
817 Common St,
New Orleans, LA 70112
www.baruncommon.com/

*Happy Hours Specials
*Bar Appetizers & Food Menu at Mila Restaurant
*Central downtown location. 1 block from Canal St. and French Quarters. Less than a mile away from the Superdome.
---
E-Newsletter Info

Want to highlight your clubs' accomplishments and top news?

Send an e-mail to newsletter@thehuaa.org on the 24th of every month.

Inform fellow Bison of upcoming meetings, events, job announcements, community involvement, alumni accomplishments, etc. Please send photos as separate attachments.

The Howard University Alumni E-Newsletter is sent out the FIRST Tuesday of every month.

The Time Is Now...

---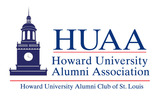 HUAC-St. Louis to Host Scholarship Fundraiser
The Howard University Club of St. Louis will be hosting it's 6th Annual Scholarship Fundraiser, a Jazz Brunch, on Saturday, August 3rd, 10:30 a.m. - 1:30 p.m. The event will benefit the club's Frankie M. Freeman & Wayman F. Smith Scholarship fund. This year's keynote speaker will be Howard Law alumnus and Board Trustee, Larkin Arnold, Jr. founder and attorney of Arnold & Associates, who will speak on a variety of topics including the legal landscape for African Americans in the arts, sports, business and beyond. This year's event will be held at Vin De Set Restaurant's Centennial Ballroom, 2017 Chouteau Ave, St Louis, MO 63103, and will feature the music of Howard alumnus and saxophonist Chad Evans. During this event, we will recognize our scholarship recipients for the 2013-2014 school year. All alumni are welcome and encouraged to attend. Tickets can be purchased by contacting HUAC St. Louis at stlhualumni@yahoo.com or calling (314) 265-1739.

The scholarship fund is named in honor of St. Louis alumna, civil rights attorney and trustee emeritus, the honorable Frankie Muse Freeman and St. Louis alumnus, attorney, businessman and chairman emeritus Wayman F. Smith, III.
---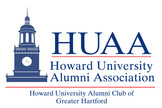 HUAC-Greater Hartford to Host Summer Social Series

2013 marks the 2nd annual Summer Social Series for the Howard University Alumni Cub of Greater Hartford. This HUAC-GH Initiative seeks to raise the awareness of Howard University within Connecticut with a series of events to engage the public, current students and alumni. "The club has developed a series of events that allow for fellowship among a diverse cross section of people. Last summer our Rooftop Rendezvous series was a HUGE hit!! We are hoping year two brings event greater networking opportunities," reports Kristen M. Clark, HUAC Greater Hartford President.

Additional information around these events can be obtained by contacting us at HUACGH@gmail.com.
Summer Social Series Schedule:


Rooftop Rendezvous
– 4th Wednesday of July and August 2013 – 5PM at Rooftop120 - 120 Hebron Ave, Glastonbury, CT
Bison in the Park
– Select Mondays in July 2013 at 5PM in Bushnell Park Hartford, CT
Movies After Dark
– (Fridays -June 14-September 7. We will pick at least one movie to attend.)
New Student Send Off
- July 9, 2013 -- Location TBA
Voter Registration
at Keeny Park Family Day- August 17, 2013
---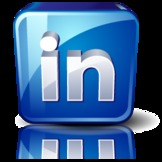 ---
BISON SPOTLIGHT
Faithful to the Task at Hand: The Life of Lucy Diggs Slowe
You will love this new book! Titled "Faithful to the Task at Hand: The Life of Lucy Diggs Slowe," it tells the remarkable story of one of Howard University's icons written by Anne S. Pruitt-Logan, Class of 1949.
As the first Dean of Women at Howard, she originated the women's campus with the construction of Truth, Crandall and Frazier Halls. She stood up to Howard's President and Board of Trustees in insisting on equal treatment of women.
She was a founder of AKA and, as a seventeen-time tennis champion, she was the first African American woman to win a major sports title.
Learn much more about her life is depicted against recurring themes in African American history; the impact of racism, the importance of education, and gender equality.
For copies, visit
www.sunypress.edu
or Amazon.com. For autographed copies, visit
www.lucydiggsslowe.com.
---
3rd Annual AT&T Nation's Football Classic

The countdown begins!

The Howard Bison meet the Morehouse Maroon Tigers on Saturday, September 7th, 2013 at RFK Stadium at 3:30 p.m.
The Cramton Auditorium box office is open Monday through Friday from 10 a.m. to 6 p.m., at 2455 Sixth Street, NW. For more information, call 202-806-7194.
Use the special code
"HBISON"
for Ticketmaster purchases on the web, phone or in-person to support Howard.
Marriott will once again serve as the "Official Lodging Partner" for the AT&T Nation's Football Classic®. For more information on the visit
www.nationsfootballclassic.com
.
---
Bison Career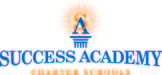 At Success Academy, we make history every day. Visit any of our 14 schools and you'll feel the energy as soon as you walk through the doors. Instead of defining limits, we challenge scholars to approach each day like investigators and explorers—making discoveries that enrich their knowledge of the world.
What makes us different? Our schools rank in the top 5% in New York State for reading, science and math. Our groundbreaking test scores are the result of a rich and varied curriculum, unique school model, and staff members who simply never give up—on any scholar. While attaining top scores is a proud achievement, our main objective goes much further. It is to provide scholars with a world-class education that sets them up for success in college and in all aspects of their lives. Our exploration driven curriculum focuses on the whole child teaching chess, art, as well as other specialized subjects, and field studies across NYC that bring culture and excitement to the school day and foster a lifetime love of learning.
Experience the impact that our approach to education is making for scholars, staff members, and education reform across New York City. Learn more at:
Careers Site: http://www.successcareers.org
Facebook: https://www.facebook.com/SuccessAcademyCareers
Twitter: https://twitter.com/success_careers
LinkedIn: http://www.linkedin.com/company/success-academy-charter-schools
____________________
Executive Director, Media Relations:
The Executive Director, Media Relations is a senior media executive responsible for enhancing Pace's reputation in the"
"marketplace through the development and execution of a comprehensive media strategy targeted at both internal and external audiences. One component of the plan is the creation of meaningful opportunities for University leadership and faculty to participate in interviews, key conferences and other events that help position Pace as a leading edge institution. In addition, this position plays a key role in Pace's crisis management strategy and communications. The Executive Director must have the ability to act in a senior advisory capacity to the President, Deans, Senior Staff Members as well as members of the Board of Trustees.
Executive Speechwriter, Office of the President:
Chief strategist for Presidential communications. In consultation with the President, develops Presidential"
"communications strategies and the materials to support presidential appearances, remarks and writings.

Please visit
https://careers.pace.edu
and select Staff Positions to view these opportunity by job title.
---

NOW HUAA MEMBERS ARE REWARDED!

Only Nationwide® gives HUAA members an exclusive discount on auto insurance. Plus you could save even more when you add Vanishing Deductible®.

Exclusive discounts are just the beginning.

As an HUAA member, you can save with special discounts on auto insurance. In addition, when you add features like Vanishing Deductible®, you can also take $100 off your deductible for every year of safe driving, for a total of $500 in savings.

We put members first, because we don't have shareholders.SM

Nationwide may make a financial contribution to this organization in return for the opportunity to market products and services to its members or customers. Products Underwritten by Nationwide Mutual Insurance Company and Affiliated Companies. Nationwide Lloyds and Nationwide Property & Casualty Companies (in TX). Home Office: Columbus, OH 43215. Subject to underwriting guidelines, review, and approval. Vanishing Deductible is an optional feature. Annual credits subject to eligibility requirements. Max. credit: $500. Details and availability vary by state. Products and discounts not available to all persons in all states. Nationwide,
Nationwide Insurance, the Nationwide framemark, Vanishing Deductible and We put members first, because we don't have shareholders are service marks of Nationwide Mutual Insurance Company. ©2013 Nationwide Mutual Insurance Company. All


Rights Reserved.

---
Upcoming Alumni Events
The
Howard University Alumni Club of Greater Hartford
will host its Bison in the Park on Monday, July 8, 2013 in Bushnell Park in Hartford, CT at 5:00PM. Alum and friends will gather at the base of the hill below the State Capital for the jazz concert. Please bring chairs, blankets, picnic dinner items. After concert gathering will occur at Hot Tomato's in Hartford, CT. In case of rain, we will gather at Hot Tomato's in Hartford for a jazz Happy Hour.

The Howard University Alumni Club of Greater Hartford will host its From Connecticut to Campus ~ A New Student Reception on Tuesday, July 9, 2013 At the Hartford Public Library in Hartford, CT from 6:00PM to 7:30PM.

The members of the Howard University Alumni Club of Charlotte invite you to join them for the New Student Reception Saturday, July 20, 2013, at 2 p.m. at VBGB- Charlotte, 920 Hamilton Street, Charlotte, NC 28206. The club wants to provide freshman and returning students the opportunity to chat with other Howard students and alumni.

The Howard University Alumni Club of Greater Hartford will host its Rooftop Rendezvous ~ A Midsummer's Night Dream on Wednesday, July 24, 2013 at Rooftop120 ~ 120 Hebron Ave Glastonbury, CT from 5:00PM-9:00PM. Happy Hour is from 5:00pm - 6:30pm Featuring reduced small plates and drink specials including the "Bison Blue Sangria". This 21 and over event is open to the public. Rooftop seating is first come, first served. Call ahead for reservations and reference Rooftop Rendezvous at 860-430-9899.

Howard University Alumni Club of Prince George's County will host a Freshman Send-Off Cookout
on Saturday, July 27th
Noon - 4 p.m.
Rosaryville State Park
8714 Rosaryville Rd
Upper Marlboro, MD 20772. For more info, e-mail: hupgbison@gmail.com.

FUTURE EVENTS
• Bison In New Orleans for Essence Music Fest - July 4-7
• Bison On The Vineyard "Seventh Heaven" - August 21-25th, Martha's Vineyard, MA
• Nation's Football Classic, Washington, DC - September 7th

• Big Apple Classic at the Barclays Center, Brooklyn, NY (December)
---
THE TIME IS NOW!
Become a Member ... Enroll Today!
HUAA - Living the Bison Life

Click here
to join today!
MEMBERSHIP HAS ITS BENEFITS!
Join HUAA and receive discounts to a wide array of businesses including restaurants, retailers and sports clubs. HUAA is now partnered with Working Advantage, which offers discounts on gifts, travel, theatre shows, etc.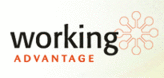 Click Here to visit the HUAA Membership Benefits page to view a complete list of benefits.


Click here
for more information on the HUAA Constituent Units.
FOLLOW US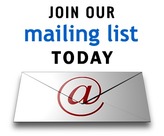 ---