---
Upcoming Events
Training Courses
ECO-Youth Outing
National Ploughing Championships 2014
---
---
Opportunities
There are currently no opportunities with ECO-UNESCO
ECO-UNESCO Clubs
Want to set up an environmental club? Contact us to find out how you can start an ECO-UNESCO Club in your school, community or youth group. We'll help you out with resources and support to help make your club a success.
---
ECO-UNESCO,
the Greenhouse,
17 St Andrew St,
Dublin 2

t (01) 662 5491
f (01) 662 5493
e info@ecounesco.ie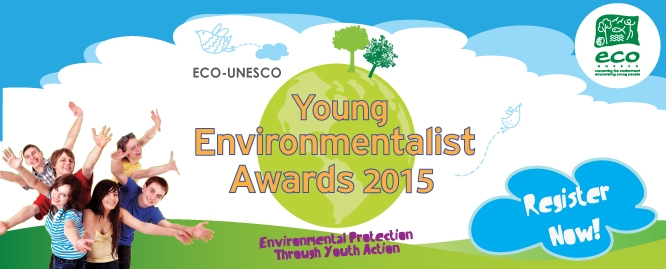 Now is the perfect time to come together as a group to carry out a Young Environmentalist Award Action Project that interests you and also helps to raise environmental awareness within your community and beyond!!!

The Young Environmentalist Awards (YEA) recognises and rewards young people aged 10-18 years from across the 32 counties of Ireland who raise environmental awareness and improve the environment in their school, community or even further afield! This year, the YEA Road Show will hit towns and villages across Ireland, inspiring and encouraging young people to start their very own eco-action projects.

Free training and information sessions will be provided to all registered groups from October to November. The training will provide young people, their teachers and leaders with the skills, knowledge and know how to grow their ideas into a real life action project that will help improve their local school, community or wider world. Click here for more info on the 2015 YEA, and here to register your group.

The registration deadline is the 28th November 2014.
---
Green Pathways II; Commencing November 3rd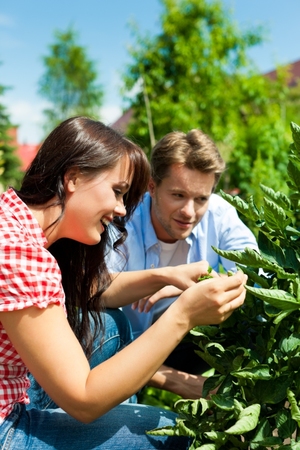 Dublin jobseekers are now being offered the opportunity to up-skill for emerging environmental job opportunities through a free 'Momentum' initiative called Green Pathways II – Environmental Studies and Skills. The Momentum programme for 2014-2015 was launched by Joan Burton TD, Minister for Social Protection and Jan O'Sullivan TD, Minister for Education and Skills on the 23rd of September.

ECO-UNESCO will deliver the 'Green Pathways II- Environmental Studies and Skills' programme which begins at the start of November at their Dublin city centre headquarters, 'the Greenhouse' in Dublin 2. The aim of this free programme is to progress participants who have been unemployed for more than one year, onto paid employment. This course is open to all ages but is specifically focused on the under 25's. The programme will provide 3 FETAC accredited courses, Work Experience Level 5, Sustainable Development Level 5 and Ecology in the Environment Level 6.

Commenting on the initiative, ECO-UNESCO's National Director Elaine Nevin said, "Green Pathways II – Environmental Studies and Skills has been built on ECO-UNESCO's successful 'Green Pathways" programme that ran in 2013-2014. This new programme is built on our past experience and is an exciting and ambitious addition to our educational initiatives. We're looking forward to not only training people for this growing sector, and to providing them with the confidence, cutting edge skills and work experience to allow their strengths and ideas to flourish in a supportive environment'.

Green Pathways II – Environmental Studies and Skills will begin in November 2014 and there will be other courses scheduled for 2015. For more information about the project and how you can sign up, visit www.ecounesco.ie or www.momentumskills.ie or email greenpathways@ecounesco.ie.

---
ECO-Explorers Hallowe'en Camp for 5-12 year olds
When? 28th-31st October
(Tue – Fri | 10.00am – 3.00pm)
Who? Children aged 5 - 12 years
What? Explore, interact and learn about Dublin's nature through outdoor adventures, interactive games, hands-on activities and much more!
Build broomsticks, make stick skeletons and go on a mini-beast safari!

Creative arts and crafts using recycled materials.

Explore trees, insects & animals & discover the importance of biodiversity to a healthy & functioning planet.
Please contact us at 01-662 5491 or youth@ecounesco.ie for more information.
---
Youth for Sustainable Development latest news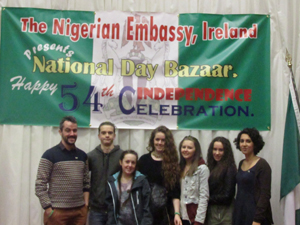 Eco-Unesco young people take to the roads!

September has been a busy month for our peer educators, some of the young people from the Youth for Sustainable Development, Global youth leaders for Change Peer Education programme (Y-PEPS) took to the roads with our message of the environment being a core value for young people. The group cycled from 'the greenhouse' in Dublin city centre to Drogheda where they delivered a workshop for the young in Bomerang Youth café. This was part of the UNICEF campaign 'Its about us.' As part of this project the Y-Peps also hosted a group of Climate Change Ambassadors from Zambia for a night in 'the greenhouse' co –facilitated a workshop at the conference in Dublin Castle on the 19th September and helped at the open evening in 'the greenhouse' celebrating Culture Night. They are now planning to build on the success of their cycle to Drogheda and intend to cycle to Galway to share our message even further. Keep an eye out for them on the roads!!

YSD young people celebrate Black History Month
Young people from the Youth for Sustainable Development, Global youth leaders for Change Peer Education programme (Y-PEPS) have been engaged in a Photographic exhibition in conjunction with young people from Nigeria to celebrate Black History Month. The young people involved are pulling together a photographic exhibition of the various environments & cultures they come from and then developing a showcase of the future world they wish to create for themselves together. They will also be bringing this exhibition on the road to showcase around Ireland. Some of group attended the Nigerian Independence day celebrations at the invitation of the Nigerian Ambassador who gave them a very warm welcome indeed on the day, they even joined in on some of the dancing.

YSD programme growing even bigger!!
ECO-UNESCO is delighted to welcome new members to the Youth for Sustainable Development, Global youth leaders for Change Peer Education programme (Y-PEPS) where 40 new young people joined on Wednesday 1st October. They are really looking forward to working and having loads of fun, learning all about sustainable development along with taking positive local action in favour of our environment with the new friends they met over the years ahead. This group is been supported and trained by some of the Y-Peps who have completed the YSD programme, who have now gone on to become volunteer youth leaders on our programme. These young people have come through the full programme and although already busy with their own studies this year have committed themselves to volunteering here in ECO-UNESCO as our next generation of leaders. The Youth for Sustainable Development, Global youth leaders for Change Peer Education programme is funded by Irish Aid and has been growing in success and numbers since it began in 2007.
---
ECO-UNESCO delivering programmes in the North West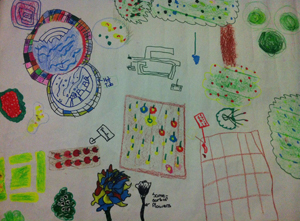 ECO-UNESCO is delivering programmes as part of the North West Healthy Living Programme in schools and youth groups in the North of Ireland in September. More than 120 young people benefitting from the workshops in Carndonagh, Co. Donegal this month. These one day workshops include Web of Life games, Garden design challenges and hands on seed planting. Discussion topics include the four seasons, the food pyramid and the various seasonal fruit and veg of Ireland. Children and young people are encouraged to appreciate the wonderful world around them, and in Carndonagh there is no shortage of scenery with woodland walks and mountains surrounding the town, and the awe-inspiring Malin Head, the Northernmost tip of Ireland, just 18kms away!
This programme will continue throughout the Autumn.

As part of this programme, ECO-UNESCO is delivering accredited training courses for adults. This programme combines knowledge and practical skills to enable participants to produce their own fruit and vegetables, and is accredited to FETAC Level 3.
---
ECO-Choices Programme; Positive Choices Drug Prevention
In late September ECO-UNESCO began working with the North West Inner City Network (NWICN) on our ECO-Choices program. This began on the 22nd of September and ran for 10 weeks. ECO-UNESCO's ECO-Choices Programme is an alternative Drug Prevention programme, building the capacity of young people to make positive life choices. It aims to channel the energy of young people into positive action; empowering them to improve and protect themselves, others and their environment.

Linked to our ECO-Choices program we began work with Pavee Point and Driminagh Castle transition year's students on two community participation FETAC level 3 accredited course. This programme in Community Participation FETAC Level 3, explores community development principles including empowerment, participation & sustainability. Community issues & responses are explored using class room, practical & inquiry based learning methods. In doing so the programme promotes active citizenship through community participation in environmental protection, education & conservation.
---
ECO-UNESCO Training Courses
Want us to deliver as outreach to your organisation? Just contact us on 01 662 5491 to arrange!
ECO-UNESCO's Short Courses


Click each course title for more information
Date: 18 October

Time: 10.00-16.00

This short course provides a practical and interactive introduction to ECO-Community Gardens

Date: 15 November

Time: 10.00-16.00

L

eadership and Strategic Suistainable Developement

This training course focuses on how to take leadership in planning for Sustainable Development. The programme is of particular relevance to those wishing to build and take strategic actions on a personal, organisational, business and/or community level toward Sustainable Development.

Short Training Course Fees

€70: ECO-UNESCO members, students, unwaged, young people under 25

€80: Voluntary and community sector

€90: Statutory

Special Offer: Book Environmental Education Course 1+2 and get a 10% discount
Are you a job-seeker?
Funding options are available - contact us for details. (Unemployed people registered with FÁS may be eligible for a Technical Employment Support Grant for this course)
---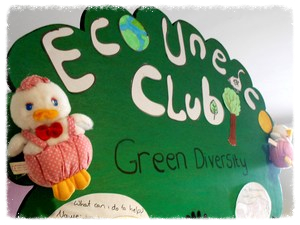 ECO-UNESCO Clubs
Do you want to set up your own environmental club and become part of our ECO-UNESCO Clubs programme. If you want to start a club in your school, youth group or local community, then get in touch with us and we'll help provide you with the support and resources you need to make your club a success. Just contact clubs@ecounesco.ie or phone us on 01 662 5491 to find out more.
Dear friends of ECO-UNESCO,

We've had an exciting start to October with our Young Environmentalist Awards roadshow starting on its tour of Ireland's towns and villages. Over the next three months we will be visiting all Connaught, Ulster, Munster and Leinster to provide free information and training sessions to registered YEA groups; the training provides all the inspiration, info and know-how to groups on starting and completing their own eco-action projects and I encourage anybody who registers for the YEA to avail of it. The Young Environmentalist Awards is a key way to get young people involved in environmental action work; to promoting their personal development and to making a real difference to their local school and community. This youth eco-action programme goes from strength to strength each year and I look forward to schools, youth and community groups once more registering their interest and getting involved. For more information please contact yea@ecounesco.ie.

Momentum 2 was launched during October and we are delighted to be running our new employment programme Green Pathways II in the coming year. Green Pathways II will begin in November and will play a vital role in up-skilling jobseekers for jobs in the green economy with professional environmental and motivational training, a valuable work placement experience and on the job supports. I would encourage any jobseekers who are interested in the programme to contact their local social welfare office to check their eligibility for the programme and to contact ECO-UNESCO at Greenpathways@ecounesco.ie for more information.

For the even younger age group, our ECO-Explorer Halloween camp will be running once again during the Halloween break. The ECO-Explorer camps are a wonderful way for children to learn more about nature and the environment all while having fun through outdoor adventures such as mini-beast safaris!

Our environmental youth programmes are also underway with the Green Teen Club, and Youth for Sustainable Development-Global Youth Leaders for Change after schools programmes taking place on a weekly basis. Both programmes are a fantastic opportunity for young people to learn more about the environment get involved with eco-action projects and to have fun, meet like-minded peers and make new friends.

We are also delighted that we have started working with the North West Inner City Network on our Eco-Choices Programme, an alternative Drug Prevention programme which helps the young people to make positive life choices and will begin work with Pavee Point in Drminagh Castle on two accredited FETAC level 3 courses where young people will explore community developement principles.

As always we would like to encourage all of you to get involved in ECO-UNESCO by taking part in any of our programmes, becoming a member or volunteering. Until next month be sure to keep up to date with all our news and events on Twitter, Facebook and our website.

Elaine Nevin,
National Director ECO-UNESCO