Membership
ECO-UNESCO offer a range
of membership options for
individuals, clubs, and organisations.

Get in touch to find a membership that's right for you!

Check out the membership section on our website.
Opportunities
Are you energetic, enthusiastic and motivated? Are you passionate about the environment and empowering young people? ECO-UNESCO could be the place for you! Find all current opportunities on our website.

ECO-UNESCO Clubs
Want to set up an environmental club?

Contact us to find out how you can start an ECO-UNESCO Club in your school, community or youth group.

We'll help you out with resources and support to help make your club a success.
---
____________________________
EDUCATION AND TRAINING 2016
Training Courses- Enrolling NOW!
ECO-UNESCO is a leading provider of environmental, sustainability and youth training. All our courses
are delivered in our training facilities at our office in 9 Burgh Quay, Dublin 2.
__________________________
SHORT COURSES
Day Two:
Curriculum Links
Friday April 1st
10 am to 4 pm
__________________________
TRANSITION YEAR ARTICLES
We recently had two Transition Year students, Gabrielle Fullam and Oisin Tong, complete their Work Experience with us here at ECO-UNESCO HQ. They wrote articles on Sustainable Development Goals for our E-bulletin, and we are very impressed!
Find Gabrielle's article here, and Oisin's here.
Dear friends of ECO-UNESCO,

I am delighted to welcome you to our February e-newsletter which highlights some of our main activities in the past month and some of the exciting events, activities and trainings coming up in the next month.

At ECO-UNESCO we believe that youth engagement and empowerment are key to achieving a more sustainable world. Through our youth and training programmes we provide people with the opportunity to learn, to develop a range of skills and to feel empowered to take action. We are constantly innovating in the development of our programmes to ensure they are engaging, enjoyable and empowering.

One of our most popular programmes, the Young Environmentalist Awards programme encourages local environmental action by young people. For all of you who are participating in the programme please remember that the project submission deadline for the 2016 ECO-UNESCO Young Environmentalist Awards is the 26th of February. All the information you need is on our website. Make sure you get your project in on time so you can get ready for our regional ECO-DENS. The ECO-DENS will run during March and April and will give the Young Environmentalists a chance to pitch their projects to the judges.

For our younger eco-enthusiasts we have our ECO-Explorers Easter Camp. There will be plenty of fun and fresh air on the camp and again, we encourage anybody with interested kids age 5-12 to book their place today as this is always a popular way for children to spend their break.

February and March are always busy months in ECO-UNESCO, with a packed schedule of youth events and activities. Our Youth for Sustainable Development – Global Youth Leaders for Change programme is running every week with young people taking part in local action projects, learning all about sustainable development, peer education and facilitation and making new friends. Our ECO-Choices programme is busy working with youth groups all around Dublin promoting healthy lifestyle choices and getting young people out and about in nature. Our new youth employability programmes are kicking off in April and we are delighted to announce the support of Accenture and Dormant Accounts fund for these employability programmes. For information on our programmes, just log onto our website.

As always we would like to encourage all of you to get involved in ECO-UNESCO by taking part in any of our programmes, becoming a member or volunteering. Until next month be sure to keep up to date with all our news and events on Twitter, Facebook and our website.

Elaine Nevin,
National Director
ECO-UNESCO
_______________________________________________________________
Don't forget that the deadline for project submission is 26th February 2016!
Make sure to submit your project on time as there will be no extension on this deadline due to the short lead in time to the ECO-Dens. For all the information on completing your submission, please click here.

Following receipt of your projects we will begin to shortlist entries and invite the shortlisted groups to our regional ECO-Dens (semi-final judging round) which will take place in March and April. The important dates for the ECO-Dens can be found here.

For any other questions related to your project or the submission details, please feel free to check out the website or contact yea@ecounesco.ie.

Best of luck with your submission! We are really looking forward to receiving all your brilliant ideas in the next few weeks!

_____________________________________________________________
ECO-SUSTAINABILITY AWARD PROGRAMME 2016
Last places remaining!
Is your organisation interested in becoming a sustainable organisation?
Are you undertaking actions to lead the way towards a more socially and environmentally just future for all and you are interested in celebrating and rewarding the work of your Youth and Community organisation?
Then the ECO-Sustainability Awards are for you!
The Programme aims to encourage youth and community organisations to become more sustainable by providing them with training, on-going support and a practical toolkit.

As a reward for successfully completing the programme you will receive the ECO-Sustainability Award, a national award recognising the steps you have made towards creating a sustainable future.

Participation to the Programme is free! SIGN UP TODAY!

Contact Clare at ysd@ecounesco.ie or by phone 01 6625491
---
The 1 day course took place on January 26th and 12 people from different organisations attended, bringing together an interesting mix of knowledge and experience.
Various group activities were carried out to explore leadership and better understand how to take leadership to promote sustainability. In addition participants came up with a vision, goals and a plan with objectives and priorities for their respective organisations to achieve sustainability.
Well Done All!!
_____________________________________________________________
GREEN YOUTH EMPLOYMENT PROGRAMMES 2016
Current and Upcoming Employment and Progression Courses
GREEN PATHWAYS II
Our current students are in the final phase of completing their FETAC assignments for our Ecology in the Environment FETAC Level 6, Sustainable Development FETAC Level 5 and Work Experience FETAC Level 5.
These valuable skills will allow them to be at the forefront of one of tomorrow's leading sectors and some have already progressed onto employment. We will be working with all participants until June 2016. Check out the website for more information!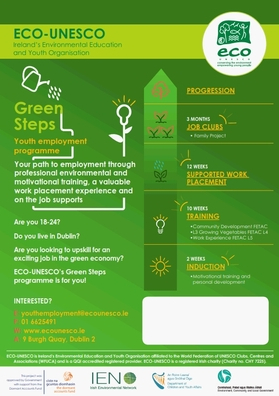 GREEN STEPS
ECO-UNESCO is delighted to announce that we will be running a new youth progression to employment programme called Green Steps funded under the Dormant Accounts Fund and we will be rolling out the first course in April 2016.
Keep an eye on our website for key information and to register your interest please contact Niamh on greenpathways@ecounesco.ie or on 01 6625491.
ECO-UNESCO is also delighted to announce that we will be rolling out a new youth employment programme called Green Skills, funded under Accenture in April 2016.
Keep an eye on our website for key dates and to register your interest please contact Niamh on greenpathways@ecounesco.ie or on 01 6625491.
---
---
ECO-EXPLORERS EASTER CAMPS
It's that time of year again - ECO-Explorers Easter camps are fast approaching!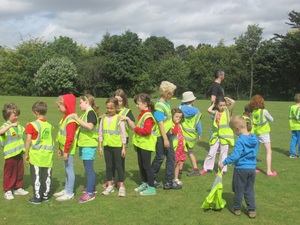 Easter 2016 camps will run over the following dates: 21st-25th March and 29th-1st April 10am-3pm with the option of early drop-off and late pick-up. Camps are open to all children aged 5-12yrs.

Don't forget – Our new base camp is 9 Burgh Quay, D2.

Outings will include Merrion Square, St Stephen's Green and the Dead Museum. Early bird price €80 per child until March 4th, €90 per child thereafter.

---
Two FashionFocus workshops were delivered to 29 students in Cabinteely Community School in January. The groups covered topics such as the World Map of Clothes, discussion on Globalisation and an Upcycling activity which really brought out the design skills of the students!
ECO-UNESCO's Fashion Focus workshop has proved to be one of our most popular workshops, with a further 15 coming up in the next few months – including Castlerea Community School, Co.Roscommon, six colleges and schools in Co Mayo and a whole batch in Co. Fingal! It's really doing the rounds – book yours now! Contact youth@ecounesco.ie or 01662 5491

DISCOVER PRIMARY SCIENCE AND MATHS
Just in case you hadn't heard, ECO-UNESCO have recently moved to our new permanent home at 9 Burgh Quay. In our new location we continue to be a Discover Centre delivering DPSM workshops in our new space, and of course – in your school! Choose from our range of topics including Energy, Climate Change, Waste, Water and Biodiversity. The next school to host a DPSM workshop will be Loughfouder National School in Tralee, Co Kerry, who have chosen Biodiversity as their subject.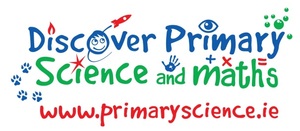 ---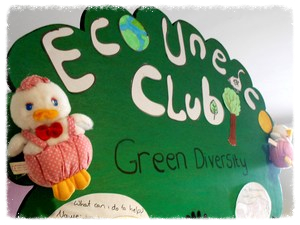 ECO-UNESCO CLUBS



ECO-UNESCO Clubs programme aims to give focus, structure, and identity to a group of young people who are interested in environmental issues. The programme is open to any group of 2 or more people aged 10 – 18, and is free and open to all young people.


If you want to start a club in your school, youth group or local community, then get in touch with us and we'll provide you with the support and resources you need to make your club a success!
---
ECO-UNESCO's Youth for Sustainable Development; Global Youth Leaders for Change Programme (Y-PEPS) is continuing to grow from strength to strength. 2016 is already a busy year for the young people involved as they are working hard on their Young Environmentalist Award (YEA) projects. We also have a range of activities planned for during the February midterm break: with young people continuing to work together on their YEA projects, beginning a QQI Level 5 course in Peer Education and taking part in a walk from Bray to Greystones.

Congratulations to our newest group of Dublin based Y-PEPS! This group has recently received their certificates of participation for taking part in 12 weeks of workshops and activities where they learned more about Sustainable Development and how to become confident, effective peer educators.
Contact Clare at ysd@ecounesco.ie or by phone 01 6625491 or have a look at our website to find out more
.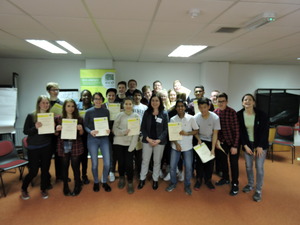 ---
ECO-UNESCO are delighted to announce the launch of Green Connections II – Healthy Living; a new environmental and well-being programme for young people. This new programme is part of Connected Communities, a mental health promotion initiative being rolled out by the National Youth Council of Ireland.
Green Connections II – Healthy Living aims to empower young people into making healthy lifestyle choices, while engaging them with the environment in a practical and youth friendly way.
The programme will be conducted in two parts.
Part I: Healthy Living Workshops for 10-13yr olds. These workshops will cover a wide range of topics including the food pyramid, green exercise and making healthy choices, gardening and growing, waste, the natural environment, biodiversity and environmental protection.
Part II: Gardening and the Environment for 14-20yr olds. Delivered as a practical + theory session including hands-on experience in an allotment, followed by an outdoor excursion.
Part I for 10-13yr olds is already full but we are currently seeking interested parties/youth groups to take part in Part II (14-20yr olds). Ideally we would hope for a group with a minimum of ten participants.
If you are interested in participating in this programme please contact Jenna at youth@ecounesco.ie
---