---
Upcoming Events
ECO-Explorers Summer Camp
Teen Summer Camp
ISD FETAC L5 Course
Environmental Education Course
---
---
Opportunities
Click here to view our most recent job and internship opportunities
ECO-UNESCO Clubs
Want to set up an environmental club? Contact us to find out how you can start an ECO-UNESCO Club in your school or youth group. We'll help you out with resources and support to help make your club a success.
---
ECO-UNESCO,
the Greenhouse,
17 St Andrew St,
Dublin 2

t (01) 662 5491
f (01) 662 5493
e info@ecounesco.ie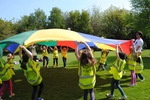 ECO-Explorers Summer Camps
Our summer camps have just kicked off and we have plenty of fun activities lined up for children aged 5-12 years over the next few weeks!
Fresh air, bug safaris, interactive games, green trails and creative arts and crafts are just some of the aspects of this unique nature camp in the heart of Dublin city that young ECO-Explorers will enjoy!
We still have some limited availability on some of our camps so book today to confirm your child's place!
Dates: July: 22-26; 29-2 (August)
August: 12-16; 19-23
Time? 10.00-14.30
How much? €100
Early bird rate (two weeks in advance):€90 Family rates apply

Book online today to secure your place! To book offline for phone 01 6625491; or email:youth@ecounesco.ie and secure your child's place today!

ECO-Teen Summer Camp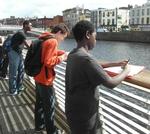 We will also be running our ECO Teen Summer Camp for 13-16 year olds from 19-23 August. This action packed week for green teens has activities focused on learning about the natural heritage of various habitats close to Dublin's city centre. Day-trips to the Grand Canal, the River Liffey and Urban Parklands will be included in the camp, along with classroom workshops and creative activities on biodiversity. Book online today or phone
01 6625491 or email: youth@ecounesco.ie.
---
Our latest publication 'Your Community Garden; From Ideas to action with ECO-UNESCO' offers a step by step guide to working with people in your community to develop a community garden. With handy tips and real life case studies it's a must have for anybody wanting to know more about setting up their own commuinty garden. To celebrate the launch of this resource we are giving away 3 free copies of the book (RRP €4.50). To enter, like us on Facebook or Tweet us, leaving a comment telling us why you want a free copy! Good luck!
---
ECO-UNESCO's Training and Education Courses
Enrol today for our autumn term
All of our training courses can now be booked online!
€200:

ECO-UNESCO Members, students, unwaged, young people under 25




€220:

Voluntary and Community Sector




€240:

Statutory

€70:

ECO-UNESCO Members, students, unwaged, young people under 25




€80:

Voluntary and Community Sector




€90:

Statutory




*Special Offer:

2 people from the same organisation pay only €100 munity




*Special Offer:

Book Environmental Education Course 1+2 and pay only €120

€45:

ECO-UNESCO Members, students, unwaged, young people under 25




€50:

Voluntary and Community Sector (Fee subsidised by Irish Aid)




€80:

Statutory

Are you a job-seeker?
Funding options are available - contact us for details. (Unemployed people registered with FÁS may be eligible for a Technical Employment Support Grant for this course)
---
Help Support Our Work; Donate Online Today!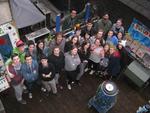 We have now made supporting the work of ECO-UNESCO even easier with our new online dontation system! Each year we work with thousands of young people of all backgrounds from all over Ireland, through youth, drugs and environmental programmes, empowering them to protect and conserve the environment while providing opportunities for them to build their self-esteem and become active citizens. However, to continue with this important work we need your help. Click here to see how you can play your part in supporting young people and help protect the environment.
---
We have plenty of fantastic exhibitions for you to enjoy this summer at the Greenhouse. Our Rio+20 Transnational Youth Meeting Exhibition is our latest feature and provides an opportunity to read about the positive and inspiring work carried by young people both from Ireland and countries around Europe to help improve their local environment

Our Young Environmentalist Awards Exhibition continues throughout this month and here you can view a selection of some of the projects that made it to the Showcase and Awards Ceremony, and even some that took home a prize at the end of it!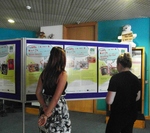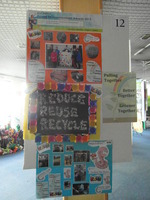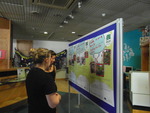 The unique Coral Reef Exhibit also continues for the next while. This is a wonderful hyperbolic crochet representation of a coral reef where maths, handicraft, marine, environment, art and community combine in an explosion of colour, shape and crocheted form!
We hope you can drop by to see the exhibits. We are open Monday to Friday, 9am-5pm!
Dear friends of ECO-UNESCO,
Our summer programme is now well underway here in the Greenhouse and we have a whole host of activities throughout July and August to keep everybody happy, from kids to teens to adults!
Our popular ECO-Explorers' Nature Summer Camp for children aged 5-12 has just begun and will run until August. We still have some availability on our camps so if you have a young eco-explorer who loves nothing more than getting fresh air, learning about plants, animals and insects, playing fun games and making new friends, then book today to secure a place!
Older kids are also in for some eco treats with our Teen Summer Camp running from August 19-23. With day trips, interactive workshops on biodiversity and a whole lot of fun, it will be a great way to finish up the holidays!
I am also delighted to announce that our latest publication, Your Community Garden is now on sale from the Greenhouse and can also be ordered over the phone. Make sure you take part in our competition to win a free copy of this resource which is full of good advice and is a must for anybody looking to make their community garden dream a reality.
We are currently enrolling for the last few courses on our summer term and the numbers are really filling up for our most popular FETAC accredited course, Introduction to Sustainable Development. We also have plenty of great trainings coming up in our autumn term and for anybody looking to further their education, these are really worth considering. All courses can now be booked securely online, making it easier than even to enrol with ECO-UENSCO.
Donations to help support our important youth and environmental work can also be made via our online platform with the option of either a once off donation or monthly direct debit. Your support would be greatly appreciated and would go a long way towards sustaining our viatal youth empowerment and environmental protection programmes.

Elaine Nevin,
National Director ECO-UNESCO