In This Issue
---
---
We are seeking applicants for the following roles on an ongoing basis:

INTERNSHIPS
YOUTH WORK
EDUCATION & TRAINING
PUBLISHING ASSISTANT

VOLUNTEERING
PHOTOGRAPHY
VIDEOGRAPHY
YOUTH EVENT ASSISTANT


Find out more about opportunities or contact admin@ecounesco.ie

We also have a number of volunteering opportunities:
>>> Find out more about volunteering

---
---
ECO-UNESCO Clubs
Want to set up an environmental club? Contact us to find out how you can start an ECO-UNESCO Club in your school or youth group. We'll help you out with resources and support to help make your club a success.
---
---
CONTACT US
ECO-UNESCO,
the Greenhouse,
17 St Andrew St,
Dublin 2

t (01) 662 5491
f (01) 662 5493
e info@ecounesco.ie
Applications now open to FREE Environmental Training Course-Green Pathways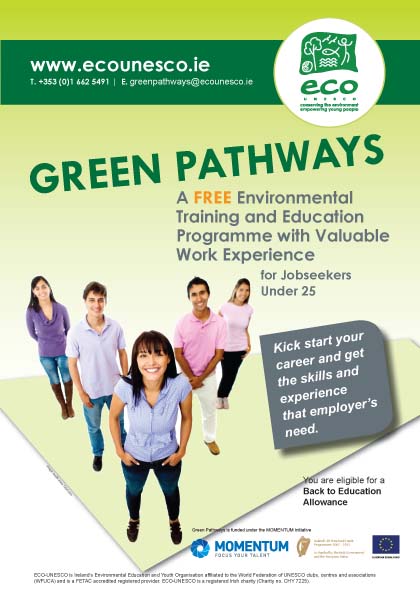 Applications to ECO-UNESCO's newest initiative, Green Pathways, is now open to young, unemployed job seekers under the age of 25. Part of the recently launched Momentum initiative, the programme aims to train and progress participants onto employment in the green economy.
The focus of Green Pathways is to build strong environmental, business, communications and leadership skills. Participants chose one of three pathways and the programme is most suited to those who wish to; puruse a career in sustainable development/the environment, start their own green business or work with young people. All participants will receive excellent training and a valuable work palcement experience to help them get their 'foot in the door' to companies and organisations they may not otherwise have access to. With the green economy earmarked as an area for huge growth, Green Pathways focuses on up-skilling young people today, allowing them to be at the forefront of one of tomorrow's leading sectors.

With their FETAC accredited qualifications and relevant work experience, graduates of Green Pathways will have a huge advantage in progressing onto paid employment or to further and higher education with institutions such as DIT.
All participants are eligible for a Back to Education Allowance along with retaining their current social welfare payment.
The programme runs over a 27 week period; there are two start dates in 2013. Start Date 1: 25th February 2013
Start Date 2: 19th March 2013

Enrolment is open to long-term job seekers under 25.

For more information contact your local Department of Social Protection office or Niamh Hand at ECO-UNESCO on (01) 662 5491 or email:
greenpathways@ecounesco.ie

Click here to read the Green Pathways brochure.
---
ECO-UNESCO Prospectus 2013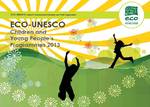 Accredited training, short courses, youth programmes, green trails, eco-camps and DPSM workshops; these are just some of the activities outlined in our 2013 Prospectus. Information, dates and prices of all our programmes are listed in this one stop shop for all your environmental youth,training and education needs. Download your copy today and see what you'd like to get involved with this spring!

Click here to check out our 2013 Prospectus
---
ECO-UNESCO Young Environmenatlist Awards 2013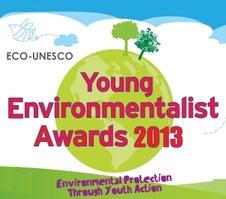 The Eco-Dens are drawing ever closer but before that, the most important date for all participants right now is February 22nd as this is the deadline for project submssion. Don't forget, that when you are submitting your project, please don't send in any 3D pieces, just send us photos of the piece and save your 3D creations for the ECO-Dens in March!
Project Submission Deadline
22 February 2013

Advice and Support
+353 (0)1 662 5491
yea@ecounesco.ie
Click here for the YEA webpage
---
ECO-UNESCO Training Centre at the Greenhouse
ECO-UNESCO is a leading provider of environmental, sustainability and youth training. We are enrolling now for our short courses and accredited training at our Dublin city centre headquarters, the Greenhouse.
€200:

ECO-UNESCO Members, students, unwaged, young people under 25




€220:

Voluntary and Community Sector




€240:

Statutory
Are you a job-seeker?
Funding options are available - contact us for details. (Unemployed people registered with FÁS may be eligible for a Technical Employment Support Grant for this course)
€70: ECO-UNESCO Members, students, unwaged, young people under 25
€80: Voluntary and Community Sector
€90: Statutory

Special Offer: 2 people from the same organisation pay €100!
ENROL TODAY! Call (01) 662 5491
training@ecounesco.ie
---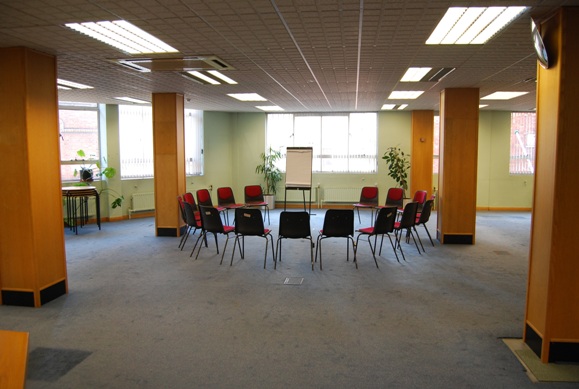 ECO-UNESCO's facilities at the Greenhouse include meeting rooms aswell as exhibition and lecture space. Convenientally located in the heart of Dublin city centre, it's the perfect location for any meeting.

It's also an ideal place to celebrate any birthdays or other special events. We'll provide the fun, entertainment and treats for children of all ages to make it a day to remember!
---
ECO-UNESCO's Green Trails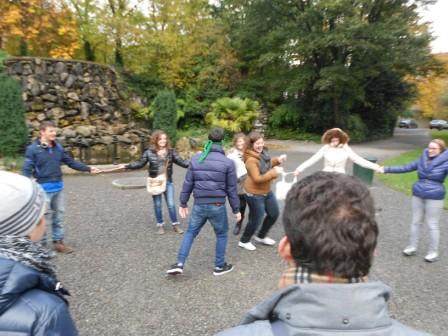 With spring now in the air, it's a great time of year to dust off the winter cobwebs and get outside. If you fancy spending a fun and interactive 2 hours discovering Dublin city's biodiveristy and wildlife hotspots, our Green Trail is probably for you. Taking in St. Stephen's Green, Merrion Square and the Iveagh Gardens, the trail is suitable for all ages, with great family and group rates on offer.

Click here for more information on Green Trails
---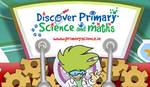 Discover Primary Science and Maths
the Greenhouse is an accredited Discover Primary Science and Maths Discovery Centre and we have a wide variety of DPSM workshops and activities which link directly into the formal primary school maths and science curricula. We can also bring our workshops to schools so pupils can have all the fun and learning from the comfort of their own school!
Click here to visit our DPSM Website section
---
TY Work Experience at the Greenhouse

Fiachra Reilly from Piper's Hill College Killashee, Naas, Co.Kildare gives his account of work experience with us here at the Greenhouse!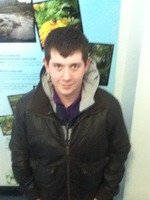 I started my work experience with ECO-UNESCO on Monday 4th February. I was given my own desk and different jobs from people in the office. My biggest job was to carry out research on the life cycle of vegetables that do not grow in Ireland. I was asked to make picture cards out of the work I had done. I also did other small jobs such as helping to organise some tables and chairs and help prepare envelopes for posting but most of my work was on the vegetable cards. Overall I had a really good week working at ECO-UNESCO!
---
SUPPORT ECO-UNESCO:
Can you help us with our important work?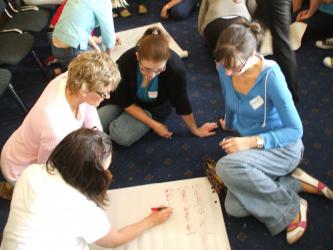 Each year we work with thousands of young people of all backgrounds from all over Ireland, through drugs programmes, youth programmes, and environmental progammes, empowering them to protect and conserve the environment while providing opportunities for them to build their self-esteem and become active citizens.

Check out our website to see how you can help us in the important work we do!
Dear Friends of ECO-UNESCO,

It's been a great start to 2013 here at the Greenhouse. I'm delighted to announce that one of our newest initiatives, Green Pathways, a free training and employment programme, is now open for applications. We're really looking forward to rolling out this course and to helping develop the talents and confidence of our youth population. This free, FETAC accredited programme, is a fantastic opportunity for young people to up-skill for the green economy, a sector which has been earmarked for huge growth in the Government Action Plan for Jobs 2012. If you know somebody who may be interested in; a career in sustainable development/the environment, starting their own green business, or working with young people, this may just be the course they are looking for. Click here for more details about Green Pathways.
Our Young Environmentalist Awards continues to be one of our most popular youth projects. We've already had an overwhelming amount of entries this year and a key date for the diary is February 22nd. This is the project submission deadline and all participants must have their project submitted to us by this time. All information can be found on our website here. So if you're taking part, best of luck with your project, I'm really looking forward to seeing them.

As always, we continue to run a number of training programmes; our first 'Introduction to Sustainable Development' courses begins in March and is now open for applicants. This is an evening course that will run over ten weeks from March to May and will provide participants with an excellent understanding of concepts such as sustainability, quality of life, communities and carrying capicity Click here for more information.
Along with our courses for adults, we are also running a number of interesting activities for younger people. The Greenhouse is now well established as a Discover Primary Science and Maths (DPSM) centre and we have a number of engaging and innovative programmes on offer for all students from Junior Infants to 6th class. Our Green Trails of the city are also getting underway each Wednesday with our expert tour guide Paddy bringing both children and adults alike on a nature trail in the heart of the city and showing them Dublin's biodiversity hotspots and parklands. A definite must for all those who want to see a different side of the capital!

As always the Greenhouse is open Monday-Friday so feel free to pop in at any time for information on our training courses or to browse some books in our library. And if you have a environmental enthusiast in your life, let them celebrate their birthday, or any other occasion, in style with us here at the Greenhouse where they can have their very own ECO-Kids Party!
I look forward to seeing you shortly at 'the Greenhouse'!

Elaine Nevin

National Director, ECO-UNESCO