---
Upcoming Events
Young Environmentalist Awards National Showcase and Final
ECO-Teen Camp
ECO-Explorers Summer Camp
Training Courses
---
ECO-UNESCO Clubs
Want to set up an environmental club? Contact us to find out how you can start an ECO-UNESCO Club in your school, community or youth group. We'll help you out with resources and support to help make your club a success.
---
ECO-UNESCO,
the Greenhouse,
17 St Andrew St,
Dublin 2

t (01) 662 5491
f (01) 662 5493
e info@ecounesco.ie
2014 Young Environmentalist Awards National Showcase and Awards Ceremony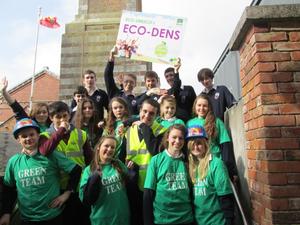 Excitement is building all around Ireland as 75 groups prepare for our 15th Young Environmentalist Awards Showcase and Awards Ceremony on May 20th in the Mansion House. An open event, ECO-UNESCO is inviting the public to visit the Mansion House from 10am to 1pm and meet the lucky groups selected for the finals from over 4,000 young people throughout Ireland and Northern Ireland at regional ECO-Dens in March.
Each group will showcase elements of their environmental action projects ranging from creating biodiversity trails, delivering environmental workshops in schools and setting up a 'city farm' to harvest crops and cut down on food miles. Added into the mix of the morning showcase will be a fun few hours of colourful exhibits, exciting green-themed activities including creative up-cycling workshops and interactive biodiversity, sustainability and water zones. Visitors will also be entertained by the ECO-Talent Show with inspiring youth performances including songs, raps and dance, with some performances even having an environmental twist! The keynote address on the day will be delivered by Mr.Han Qunli
Director of the Division of Ecological and Earth Sciences at UNESCO, Mr.Qunli
will present the overall winners with their prizes and deliver the keynote address on the day. You can check out all of the finalists' project by clicking here. We would like to wish all of the finalists the very best of luck and look forward to seeing them on the day for Ireland's biggest celebration of youth eco-action!
---
Green Pathways Market Place Event and FETAC Awards Ceremony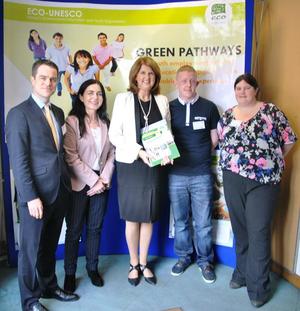 On April 16th we had a very special event happening in the Greenhouse as we hosted our Green Pathways Market Place event for our Green Pathways participants. Minister Joan Burton TD, Minster for Social Protection delivered the keynote address on the day providing much words of encouragement to the young people graduating from the programme. This opening address was followed by a panel discussion where representatives from green businesses including Enrich, Rothar, Lucy's Lounge and Green Careers gave advice on finding employment to the Green Pathways participants. A networking session closed the event with the participants having an opportunity to network with the expert panel and other invited guests. A FETAC awards ceremony was also held on the day with young people who achieved their Level 5 Peer Education Award being presented with their certificates, along with all of the Green Pathways participants, and ISD and Community Development participants also. Congratulations to everybody who graduated on the day! You can check out all the photos from the Market Place Event and Graduation Ceremonies, here.
---
ECO-Teen Summer Camp-Book Today!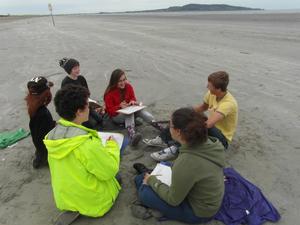 Our ECO Teen Summer Camp for 13-16 year olds will take place from 23-27 June.This action packed week for green teens has activities focused on learning about the natural heritage of various habitats close to Dublin's city centre. Day-trips to the Grand Canal, the River Liffey and Urban Parklands will be included in the camp, along with classroom workshops and creative activities on biodiversity. Book online today to avail of our Early Bird rate, or phone 01 6625491; email: youth@ecounesco.ie.
---
Kids' ECO-Explorers Summer Camp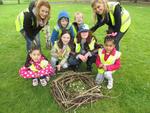 Our Easter Camp was a huge success last month and was very much enjoyed by all of the eco-explorers who took part. Our summer camps will run throughout July and August and you can currently avail of our Early Bird offer to secure your place on one of the camps. This year kids' will explore, interact and learn about Dublin's nature through outdoor adventures, interactive games, hands-on activities and much more such as bug safaris, building hedgehog houses and getting great ideas to take home with them in our creative arts and crafts recycling workshop.Just click here to book your child's place today.
Want us to deliver as outreach to your organisation? Just contact us on 01 662 5491 to arrange!
2014 Prospectus:

Click here to view our 2014 Training Prospectus! To order a hardcopy, please email communications@ecounesco.ie.
ECO-UNESCO's Short Courses


Click each course title for more information
Date: 1-5 July

Time: 10.00-16.00

ECO-Watchers training for teachers and leaders provide participants with the skills and expertise to encourage critical thinking in young people as they investigate practical solutions to environmental challenges.

Date: 22 August

Time: 10.00-16.00

This short course introduces the concept of environmental education, what it is and how you can incorporate it into your work using activities developed by ECO-UNESCO

Date: 23 August

Time: 10.00-16.00

This short course explores ways to plan, develop and integrate environmental education methodologies within different curriculum frameworks and/or in alignment with specific learning outcomes

Date: 20 September

Time: 10.00-16.00

This short course provides a practical approach on how organisations can become more sustainable and introduces groups to the ECO-Sustainability Award Programme.

Short Training Course Fees

€70: ECO-UNESCO members, students, unwaged, young people under 25

€80: Voluntary and community sector

€90: Statutory

Special Offer: Book Environmental Education Course 1+2 and get a 10% discount
Are you a job-seeker?
Funding options are available - contact us for details. (Unemployed people registered with FÁS may be eligible for a Technical Employment Support Grant for this course)
---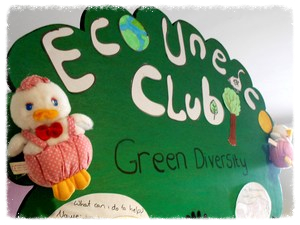 ECO-UNESCO Clubs
Do you want to set up your own environmental club and become part of our ECO-UNESCO Clubs programme. If you want to start a Club in your school, youth group or local community, then get in touch with us and we'll help provide you with the support and resources you need to make your Club a success. Just contact clubs@ecounesco.ie or phone us on 01 662 5491 to find out more.
Dear friends of ECO-UNESCO,

May is one of our busiest months of the year with our flagship event, the Young Environmentalist Awards Showcase and Awards Ceremony taking place on May 20th in the Mansion House. This is the 15th year of the YEA and, our biggest to date with 75 groups participating. These groups came through the ECO-Dens semi finals in May and beat off some very stiff competition to make it this far. I would like to commend everybody who participated in this year's initiative for their hard work and dedication to the environment, and to also congratulate this year's finalists and wish them the best of luck on May 20th. I invite you all to come along to the Showcase which runs from 10am-12.30pm. This is an excellent opportunity to meet with the young people and hear all about their fantastic work. I would also encourage you to participate in the online People's Choice Award and cast your vote for your favourite project. This is the one award that is out of the judges' hands and we would love for you to get involved!

For those of you who made it along to our Green Pathways Market Place Event and FETAC Awards Ceremony last month, I hope you enjoyed the day just as much as we did. It was hugely inspiring to hear the young people speak about the difference that Green Pathways had made on their lives and in progressing their careers. We were delighted to have Minister Joan Burton as our keynote speaker at the event. I am sure her words of encouragement meant a lot to the participants as they now seek employment or further education opportunities. It was also fantastic to have a graduation ceremony for all of our FETAC participants in Peer Education, Introduction to Sustainable Development and Community Development and my congratulations to everybody who received their certificate in those areas.
Looking towards the summer, we have plenty to keep the kids and teens occupied. Our Teen Camp takes place in June while our ECO-Explorers Kids' Camp runs throughout July and August. Our ECO-Watchers Training Week for Teachers and Leaders takes place in July and this is an excellent opportunity for teachers and leaders to gain the skills and expertise necessary to encourage critical thinking in young people as they investigate practical solutions to environmental challenges.
So a lot of activity going on at the Greenhouse over the next few week and we hope you can support us and get involved where possible.

Until next month, be sure to keep up to date with all our news and events on Twitter, Facebook and our website.
Elaine Nevin,
National Director ECO-UNESCO