---
Upcoming Events
ECO-Explorers Summer Camp
EPV Approved Training for Teachers
ISD FETAC L5 Course
---
---
ECO-UNESCO Clubs
Want to set up an environmental club? Contact us to find out how you can start an ECO-UNESCO Club in your school or youth group. We'll help you out with resources and support to help make your club a success.
---
ECO-UNESCO,
the Greenhouse,
17 St Andrew St,
Dublin 2

t (01) 662 5491
f (01) 662 5493
e info@ecounesco.ie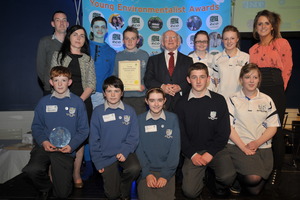 ECO-UNESCO's Young Environmentalist Awards Final
On May 22nd over 600 young people, teachers and leaders from all over the island of Ireland descended on the Mansion House for Ireland's largest youth eco action event. With 70 projects on display it was the biggest showcase to date and the excitement, dedication and hard work of all the finalists was visible to everybody present, not least to our Guest of Honour, Michael D. Higgins, President of Ireland. President Higgins delivered the keynote address of the day and met with some of the winners following the awards ceremony.
The standard of projects this year was fantastic and judges had a really tough job picking the winner. This year the Overall Junior Winner went to SAYSWACC, Dublin for their project; Greener Together. The award for Overall Senior Winner was jointly shared between Communergy from Mountmellick Community School, Laois and the Youth Top Gardeners, an ECO-UNESCO Peer Education Group from Dublin.
For a full list of all the winners please click here.
To see photos from the day; click here.
Come and see the 2013 YEA projects at the Greenhouse!
ECO-UNESCO's Young Environmentalist Awards Exhibition 2013 is now open to the public and can be visited from Monday-Friday, 9am-5pm. Be sure to pop in over the summer to see some very inspiring eco action projects!
---
Summer Camps; Enrol your ECO-Explorer today!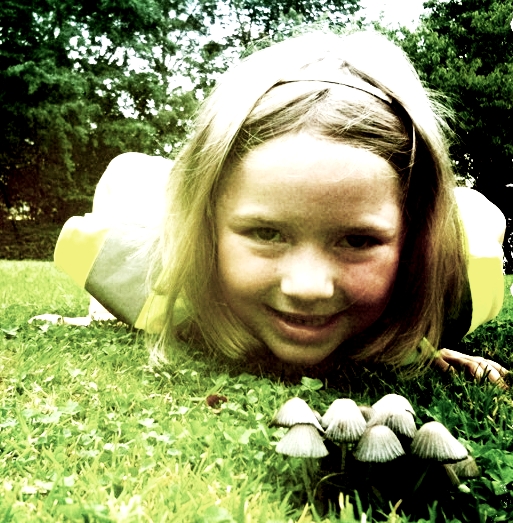 Get your kids out in the fresh air and let them have an eco-adventure this summer! The camp runs weekly in July and August and is suited for children aged 5-12 years. With a different activity each day; building hedgehog houses, going on a bug safari, discovering a whole new side to trees, insects and animals and getting inventive with some creative recycling are just some of the fun activities kids will enjoy!

They'll also make new friends, see the city in a new way, learn new skills and take home fun eco ideas that will keep them busy all summer long!!

Dates: July: 8-12; 15-19; 22-26; 29-2 (August)
August: 12-16; 19-23
Time? 10.00-14.30
How much? Early bird rate: €90. Family rates apply

Book now! Phone 01 6625491 or email:youth@ecounesco.ie to secure your child's place today!

We will also be running our ECO Teen Summer Camp for 13-16 year olds from 19-23 August. This action packed week for green teens has activities focused on learning about the natural heritage of various habitats close to Dublin's city centre. Day-trips to the Grand Canal, the River Liffey and Urban Parklands will be included in the camp, along with classroom workshops and creative activities on biodiversity. Book now on 01 6625491 or email: youth@ecounesco.ie.
---
Green Pathways: Last Few Places Remaining!
We still have some places remaining on our second Green Pathways course and jobseekers have until Friday 7th June to enrol onto this free FETAC accredited training programme. Green Pathways is open to jobseekers aged 25 and under and all participants will receive excellent training and a valuable work placement experience to help them get their 'foot in the door' to companies and organisations they may not otherwise have access to. For more information on the programme, click here.
---
€200:

ECO-UNESCO Members, students, unwaged, young people under 25




€220:

Voluntary and Community Sector




€240:

Statutory


*€90

: EPV Course Special Offer (80% discount)

Are you a job-seeker?
Funding options are available - contact us for details. (Unemployed people registered with FÁS may be eligible for a Technical Employment Support Grant for this course)
---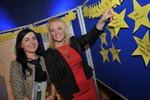 Following on from our national youth seminar in April; we have now produced the resource;The EU and Me. A Young Person's Guide to Ireland's Presidency of the EU and Green Employment, 2013. The resource brings together the questions posed by young people in relation to the EU Presidency, the EU and the green economy. The resource was developed to highlight some of the ideas and concerns of young people and to make the EU, Ireland's hosting of the EU Presidency, and the green economy accessible to all.
The booklet was launched on May 22nd in the Mansion House by the Deputy Lord Mayor of Dublin, Councillor Clare Byrne and will be made available to schools nationwide in September 2013.
Click here to download your copy today!
---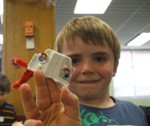 The Greenhouse is the ideal place for any eco-enthuaisist to celebrate a birthday or any other special event. We o

ffer creative party packages with an environmental twist ready for all occasions.

We'll provide the fun, entertainment and treats for children of any age and make it a day to remember!
Click here for further information and bookings.
---
Exhibitions at The Greenhouse

We have plenty of fantastic exhibitions for you to enjoy this summer at the Greenhouse. Our Young Environmentalist Awards exhibit is our latest addition and here you can view a selection of some of the projects that made it to the Showcase and Awards Ceremony, and even some that took home a prize at the end of it!
We also have our EU Presidency Stand supported by Youth In Action where you can learn more about the EU, green employment, Ireland's EU Presidency and the workings of the European Union.
As part of the Communicating Europe initiative we have put together an information exhibit on a number of EU Environmental Directives and what they have done to help protect our environment.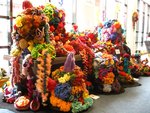 The unique coral reef exhibit also continues for the next while. This is a wonderful hyperbolic crochet representation of a coral reef where maths, handicraft, marine, environment, art and community combine in an explosion of colour, shape and crocheted form!
We hope you can drop by to see the exhibits. We are open Monday to Friday, 9am-5pm!
---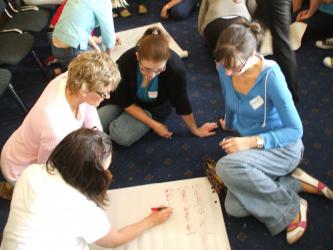 Each year we work with thousands of young people of all backgrounds from all over Ireland, through drugs programmes, youth programmes, and environmental progammes, empowering them to protect and conserve the environment while providing opportunities for them to build their self-esteem and become active citizens.

Check out our website to see how you can help us in the important work we do!
Dear friends of ECO-UNESCO,
We've had a fantastic start to the summer so far with our biggest event of the year, the Young Environmentalist Awards taking place on May 22nd in the Mansion House. With our Guest of Honour President Michael D. Higgins, live stage performances, over 600 young people, teachers, leaders, the general public, and the Deputy Lord Mayor of Dublin in attendance, it was an unforgettable day of youth empowerment, talent and inspiring environmental action projects!
It was a fantastic honour to have the President of Ireland deliver this year's keynote address, the words of which registered greatly with the audience and provided a lot of encouragement for the young environmentalists.
My congratulations to all the winners and indeed to everybody who participated and put such huge effort, thought and care into their projects. You can read summaries of each of the finalists' projects here. I hope that all the participants continue with their environmental endeavours and inspire their peers to follow suit.
The Young Environmentalist Awards Final also marked the launch of our latest resource, The EU and Me, A Young Person's Guide to Ireland's Presidency of the EU and Green Employment Policy, 2013. Deputy Lord Mayor of Dublin, Councillor Clare Byrne officially launched the booklet at the Mansion House and it is now available for download here, and will be distributed to schools and youth groups in September.
We have an exciting summer ahead with plenty to do for kids, teens and adults alike. We're delighted to announce that we are once more running our very popular ECO-Explorers Holiday Camps from July through to August. Suitable for children aged 5-12 years with different activities every day; the camp allows children to explore nature in the heart of the city, go on bug safaris, build a hedgehog house and get involved with creative recycling and arts and crafts activities. We will also have our ECO Teen Camp coming up in August which is the perfect way for any green teen to spend a week!
We will continue to deliver our Training and Education courses throughout the summer. Our second Green Pathways course has just begun and we still have some places available on the course. If you, or anybody you know is under 25, unemployed for a year or more and interested in working with young people, starting their own business or have an environmental career, then this is the course to enrol on!
We will also be delivering our EPV Approved Training for Primary School Teachers in July, along with our Introduction to Sustainable Development course which is conveniently delivered over two weekends. We are enrolling for these courses now and people are urged to book today to secure their places.

Elaine Nevin,
National Director ECO-UNESCO