---
Upcoming Events
Training Courses
ECO-Youth Outing
Culture Night 2014
National Ploughing Championships 2014
---
---
Opportunities
There are currently no opportunities with ECO-UNESCO
ECO-UNESCO Clubs
Want to set up an environmental club? Contact us to find out how you can start an ECO-UNESCO Club in your school, community or youth group. We'll help you out with resources and support to help make your club a success.
---
ECO-UNESCO,
the Greenhouse,
17 St Andrew St,
Dublin 2

t (01) 662 5491
f (01) 662 5493
e info@ecounesco.ie
Young Environmentalist Awards 2015 Launches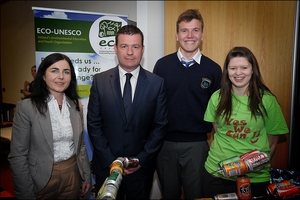 Ireland's biggest celebration of youth eco-action, the Young Environmentalist Awards was launched on September 3rd in European Union House on Dawson Street by Mr. Alan Kelly TD, Minister for the Environment, Community and Local Government. The launch was attended by over 30 young people including the 2014 Overall YEA winners 'Yes We Can' from Kiltimagh Co. Mayo along with the Super Junior Winners from St. Ibar's in Wexford.
Now in its sixteenth year, the Young Environmentalist Awards (YEA) is an initiative open to young people aged 10-18 years from across the 32 counties of Ireland. The YEA recognises and rewards the work of young people who take part in local environment action projects. This year, the YEA Road Show will hit towns and villages across Ireland, inspiring and encouraging young people to start their very own eco-action projects. Free training and information sessions will be provided to all registered groups from September to November. The training will provide young people, their teachers and leaders with the skills, knowledge and know how to grow their ideas into a real life action project that will help improve their local school, community or wider world. Click here for more information and to register your group today!
---
Green Pathways II; Commencing Oct 27th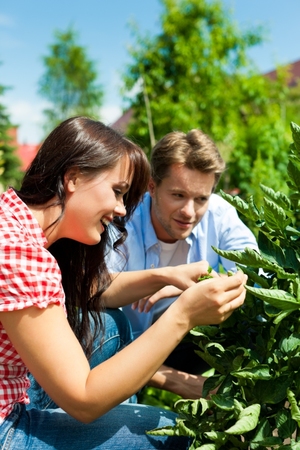 ECO-UNESCO's employment programme Green Pathways II will begin on October 27th and is now enrolling jobseekers to the programme. Green Pathways II will up-skill people for jobs in the green economy such as gardening, horticulture, environmental project officers and more. It provides FETAC accredited training in Sustainable Development; Ecology in the Environment; Work Experience along with a valuable work placement and 1-2-1 mentoring. The programme has a strong under-25s focus but is open to all jobseekers. Job seekers must be in receipt of a job seekers payment for 12 months and over (please check with your local DSP for eligibility) and have an interest in the environment or the green economy. Green Pathways II is a 27 week full time programme that takes place in the Greenhouse, Dublin 2. For more information please click here or contact greenpathways@ecounesco.ie or t:01 662 5491.
---
ECO-UNESCO Youth Programmes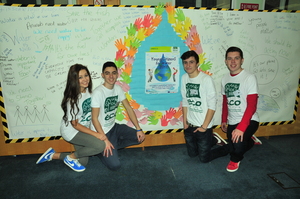 Our Green Teen Youth Club and Y-PEP Programme begins once more in a few weeks so now is your chance to sign up, make new friends, learn more about the environment and have fun!

Green Teen Youth Club: Beginning on September 25th, this club meets on a weekday evening and offers young people the chance to discover more about the environment and issues affecting the planet. Young people will also have the opportunity to take hands-action in the conservation of the Irish environment with fun, outdoor excursion. For more information or to sign up contact:ecochoices@ecounesco.ie.

Youth for Sustainable Development; Global Youth Leaders for Change: Beginning October 2, this is an evening youth programme involving 12 weeks of creative workshops exploring the links between local and global issues. Run in the Greenhouse this is a great opportunity to meet other young people; gain new skills; explore the links between local and global issues and build confidence through peer education facilitation training and an environmental/community action project. For more information or to sign up contact:ysd@ecounesco.ie.
---
Join us at Culture Night 2014 and the National Ploughing Championships
On Friday 19th the doors of the Greenhouse will stay open until 9.30pm as part of Culture Night 2014. With a lot of activities such as storytelling, face-painting and creative recycling it's bound to be a really fun night for children and adults alike! You'll also catch us at the National Ploughing Championships on the 24th. We will be located in the IEN marquee so be sure to call in, pick up our latest newsletter and find out about our work.
---
ECO-Explorers Hallowe'en Camp for 5-12 year olds
When? 28th-31st October
(Tue – Fri | 10.00am – 3.00pm)
Who? Children aged 5 - 12 years
What? Explore, interact and learn about Dublin's nature through outdoor adventures, interactive games, hands-on activities and much more!
Build broomsticks, make stick skeletons and go on a mini-beast safari!

Creative arts and crafts using recycled materials

Explore trees, insects & animals & discover the importance of biodiversity to a healthy & functioning planet.
How Much? Early Bird: €70| Full price: €80 | Family discounts available
Click here for more information and bookings.
---
ECO-UNESCO Training Courses
Want us to deliver as outreach to your organisation? Just contact us on 01 662 5491 to arrange!
ECO-UNESCO's Short Courses


Click each course title for more information
Date: 20 September

Time: 10.00-16.00

This short course provides a practical approach on how organisations can become more sustainable and introduces groups to the ECO-Sustainability Award Programme.

Date: 18 October

Time: 10.00-16.00

This short course provides a practical and interactive introduction to ECO-Community Gardens

Date: 15 November

Time: 10.00-16.00

This training course focuses on how to take leadership in planning for Sustainable Development. The programme is of particular relevance to those wishing to build and take strategic actions on a personal, organisational, business and/or community level toward Sustainable Development.

Short Training Course Fees

€70: ECO-UNESCO members, students, unwaged, young people under 25

€80: Voluntary and community sector

€90: Statutory

Special Offer: Book Environmental Education Course 1+2 and get a 10% discount
Are you a job-seeker?
Funding options are available - contact us for details. (Unemployed people registered with FÁS may be eligible for a Technical Employment Support Grant for this course)
---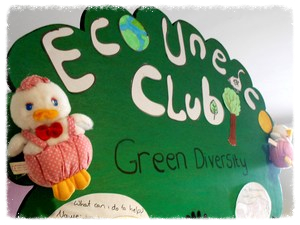 ECO-UNESCO Clubs
Do you want to set up your own environmental club and become part of our ECO-UNESCO Clubs programme. If you want to start a Club in your school, youth group or local community, then get in touch with us and we'll help provide you with the support and resources you need to make your Club a success. Just contact clubs@ecounesco.ie or phone us on 01 662 5491 to find out more.
Dear friends of ECO-UNESCO,

We've had an exciting start to September with the launch of our 2015 Young Environmentalist Awards at European Union House. We were delighted to have Minister Alan Kelly officially launch this year's programme and to hear him encourage as many young people as possible to take on local environmental action. The Young Environmentalist Awards is a key way to get young people involved in environmental action work; to promoting their personal development and to making a real difference to their local school and community. This youth eco-action programme goes from strength to strength each year and I look forward to schools, youth and community groups once more registering their interest and availing of our free training when the YEA road show visits Ireland's towns and villages over the next three months.

Throughout this month we are also attending a number of information days in DPS/social welfare offices around Dublin informing jobseekers about our upcoming Green Pathways II programme. Green Pathways II will begin on October 27th and will play a vital role in up-skilling jobseekers for jobs in the green economy with professional environmental and motivational training, a valuable work placement experience and on the job supports. I would encourage any jobseekers who are interested in the programme to contact their local social welfare office to check their eligibility for the programme.

With young people now back to school, we will once more begin our environmental youth programmes; the Green Teen Club, and Youth for Sustainable Development-Global Youth Leaders for Change. Both programmes are a fantastic opportunity for young people to learn more about the environment get involved with eco-action projects and to have fun, meet like minded peers and make new friends.
For the even younger age group, online booking to our ECO-Explorer Halloween camp has now opened and we are currently running an Early Bird offer. The ECO-Explorer camps are a wonderful way for children to learn more about nature and the environment all while having fun through outdoor adventures such as mini-beast safaris!

I am delighted that ECO-UNESCO will once more participate in Culture Night. The doors of the Greenhouse will be open until 9.30pm on the 19th and I hope to see many of you there to engage with some of the activities we will have going on and also to find out about our upcoming projects and workshops. We will also attend the National Ploughing Championships along with other IEN members, on 24th September, and hope that we will meet with many of there also.
Until next month be sure to keep up to date with all our news and events on Twitter, Facebook and our website.
Elaine Nevin,
National Director ECO-UNESCO