ECO-UNESCO Clubs
Want to set up an environmental club? Contact us to find out how you can start an ECO-UNESCO Club in your school or youth group. We'll help you out with resources and support to help make your club a success.
---
ECO-UNESCO,
the Greenhouse,
17 St Andrew St,
Dublin 2

t (01) 662 5491
f (01) 662 5493
e info@ecounesco.ie

A Greener Christmas: ECO-Friendly Christmas Cards Now On Sale!
We're truly getting into the festive spirit here at the Greenhouse and we have now our very own Christmas Cards for sale! Made from 100% recycled paper these cards are bound to be a hit with everybody this Christmas. Not only are they eco-friendly, they also contain information on a variety of different animals and-once the festive season is over, the cards can even be cut into a bookmark simply by using our template! All proceeds from card sales go towards supporting our environmental youth programmes. To order your cards online today, just click here!
Christmas at the Greenhouse: If you're passing by the Greenhouse before Christmas, we also have home made gift tags for sale and you can also come in and take a peak at our uniquely made Christmas decorations, all created from recycled materials! And...we also have a Santa's grotto that you can check out too!
---
Young Environmentalist Awards-Deadline Extension!
Due to popular demand, we are now extending the YEA registration for a few more weeks. Youth, school and community groups now have until 20 December to register their project and take part in Ireland's biggest celebration of eco-action!To register for the 2014 YEA click here.

For more information call 01 662 5491 or email yea@ecounesco.ie.
---
National Youth ECO-Fourm 2013: Young Citizens for Water

On November 28-29 over 60 young people from around Ireland gathered in the Greenhouse for two days of workshops, debate and discussion around a host of water issues. The meeting which was supported by funding from the Léargas Youth In Action Programme saw young people explore issues around water and people, water and places, water and biodiversity, water quality, water and food and water and the green economy. Throughout the two days the young people engaged with policy makers and environmental experts in a speed networking session, got involved with a number of educational workshops, watched and debated a number of water related short films and came up with their very eco-action project to carry out in their own localities in an effort to protect and conserve water supply in their own areas. All of the participants will return in January 2014 for a film making workshop where they learn to write, produce and direct their own water film which they will use to lobby local decision makers on issues relating to water. Click here to view the photos from the meeting.
---
Green Teen Youth Club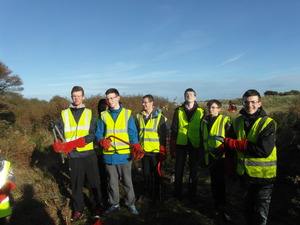 The Green Teen Club has been going strong since it started a number of weeks ago and the group have already taken some weekend trips such as a recent outing to Bull Island where they not only viewed some of the nature and wildlife present on the island, but help with some conversation work too! The Green Teen Club takes place every second Monday in the Greenhouse from 5-6.30pm and is a great space for young people to hang out, make new friends and get involved in some cool eco projects! It's never late to join and for more information or to sign up, email yea@ecounesco.ie or phone Niamh on 01 662 5491.
---
2014 Programme of Events
Our 2014 trainings and schedule of events will be announced shortly. To register your interest for any of our programmes in the meantime, just click here…
---
Merry Christmas and a Happy New Year
From all of us here at ECO-UNESCO we would like wish you a very happy Christmas and to thank you for your continued support throughout the year. We look forward to working with you again in 2014.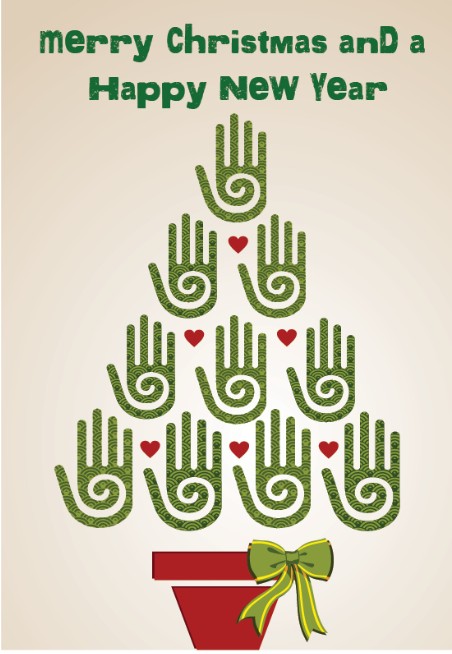 Dear Friends of ECO-UNESCO,
December has come around very quickly this year and we're now putting the finishing touches on our training, events and activities for 2014. Before that of course we have Christmas to look forward to and this year we are making the festive period a little bit greener for everybody by making Christmas cards produced from recycled paper available for purchase. Simply buy online or pop into the Greenhouse to get your hands on our eco-friendly cards.
We were delighted with the recent success of our Young Citizens for Water National Youth Meeting which took place at the end of last month. Over 60 young people from all corners of Ireland descended upon the Greenhouse for two days of workshops; speed networking with policy makers and experts; debate, discussion and action planning; and all in the name of educating young people on a variety of water related issues. It was a very fruitful two days and we are now greatly looking forward to welcoming the young people next month to complete a film making workshop which will enable them to create their very own water focused film.
Registrations have been flooding in for our Young Environmentalist Awards 2014.HOwever, due to popular demand we have extended the registration deadline to Friday December 20th so I would encourage all youth, community and school groups to use this extension to register their interest in the programme and get involved with the YEA 2014.
I'd like to take this opportunity to wish you a very happy and peaceful Christmas and to thank you for your support throughout the year.
We will be announcing our 2014 Schedule of Events, Trainings and Activities in the next few weeks and I hope that you will once more be able to get involved with some of these programmes.
In the meantime be sure to keep up to date with all our news and events on
Twitter
,
Facebook
and our
website
.

Elaine Nevin,
National Director ECO-UNESCO