---
ECO-UNESCO Clubs
Want to set up an environmental club? Contact us to find out how you can start an ECO-UNESCO Club in your school, community or youth group. We'll help you out with resources and support to help make your club a success.
---
ECO-UNESCO,
the Greenhouse,
17 St Andrew St,
Dublin 2

t (01) 662 5491
f (01) 662 5493
e info@ecounesco.ie

Learning2Change Our World
Our recently launched programme, Learning2Change Our World has received a fantastic response from young people and teachers around the country with our first two regional training days in Leinster and Munster now complete. Supported by Irish Aid's WorldWise Global Schools programme, the initiative is aimed at both young people and teachers in a limited number of post-primary schools. Both groups receive training and up to date knowledge in areas regarding sustainability and development and how these issues affect our local and global communities, empowering them to become agents of change. This training culminates in the participant's school working together and taking a week of action and awareness, regarding a local/global sustainability issue. There is currently some limited availability on the Connaught and North-East workshops. Interested parties are encouraged to contact learning2change@ecounesco.ie. For more information please click here.
---
YEA Project Submission Deadline-Feb 28th
Some early birds have already started to submit their YEA projects and we're now really looking forward to receiving all of your entries over the next week! Don't forget that D-Day is February 28th, for all the info on completing your submission, just click here. Following receipt of your projects we will begin to shortlist entries for the Regional ECO-Dens which will take place in March. For the essential dates for your diary; please click here! Best of luck with your submission-can't wait to read all about your great eco-endeavours!
---
ECO-Explorers Easter Camp-Book Now for our Early Bird Rate!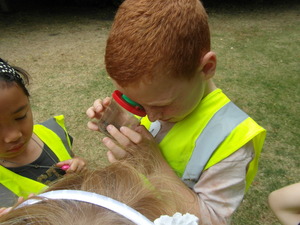 Our ever popular Easter Camp for 5-12 year olds is back from the 22-25 April. There's plenty to do with Easter eco-egg hunts, bug safaris, creative arts and crafts, green trails and a whole lot more besides! Book a place today and avail of our early bird offer for only €80. Family discounts apply and early drop off and late collection available free of charge.Click here to secure your child's place today!
---
ECO-UNESCO's Y-PEPS Scoop Top Prize in Video Competition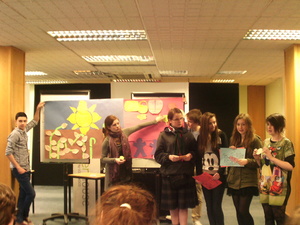 The young people from ECO-UNESCO's Youth for Sustainable Development; Global Youth leaders for Change Programme (Y-PEPS) scooped first prize for their short film on food security and the environment. This film was entered into Concern's Food Right Now Video Campaign which is an EU-funded hunger and food rights awareness campaign for young people. The campaign is taking place in five countries in Europe through Alliance 2015 partners in Italy, France and Germany, Czech Republic and Ireland. The short film explored some of the reasons why hunger is still happening today, the links between over consumption and waste, under consumption and want, the rights of every human being to food and the environmental impact of over consumption. As part of their prize some of the young people involved will be travelling with Concern and winners from the other countries to Uganda where they will visit some of Concern's projects on the ground and see the work being undertaken there. This film will be shown at the Prague One World Film Festival in March 2014 but you can also click here to view the film online today!
---
Want us to deliver as outreach to your organisation? Just contact us on 01 662 5491 to arrange!
2014 Prospectus:

Click here to view our 2014 Training Prospectus! To order a hardcopy, please email communications@ecounesco.ie.
ECO-UNESCO's Short Courses


Click each course title for more information
Date: 5 March

Time: 10.00-16.00

In this training, participants will learn about project planning, communication and peer education through interactive environmental education activities. This workshop is exclusively for members of the ECO-UNESCO Clubs programme. To find out more about becoming an ECO-UNESCO Club please click here.

Date: 22 March

Time: 10.00-16.00

This short course provides a practical and interactive introduction to ECO-Community Gardens.

Date: 5 April

Time: 10.00-16.00



This training course focuses on how to take leadership in planning for Sustainable Development. The programme is of particular relevance to those wishing to build and take strategic actions on a personal, organisational, business and/or community level toward sustainable development.

Date: 10 April

Time: 10.00-16.00

This short course explores an alternative approach to drug misuse prevention using environmental education as a resource for positive personal development of young people.

Date: 14 April

Time: 10.00-16.00

This short course introduces the concept of environmental education, what it is and how you can incorporate it into your work using activities developed by ECO-UNESCO.

Date: 15 April

Time: 10.00-16.00

This short course explores ways to plan, develop and integrate environmental education methodologies within different curriculum frameworks and/or in alignment with specific learning outcomes.

Date: 18 April

Time: 10.00-16.00

In this short course participants learn about Education for Sustainable Development (ESD) methods along with practical activities to integrate ESD into youth work.

Date: 1-5 July

Time: 10.00-16.00

ECO-Watchers training for teachers and leaders provide participants with the skills and expertise to encourage critical thinking in young people as they investigate practical solutions to environmental challenges.

Short Training Course Fees

€70: ECO-UNESCO members, students, unwaged, young people under 25

€80: Voluntary and community sector

€90: Statutory

Special Offer: Book Environmental Education Course 1+2 and get a 10% discount
Are you a job-seeker?
Funding options are available - contact us for details. (Unemployed people registered with FÁS may be eligible for a Technical Employment Support Grant for this course)
---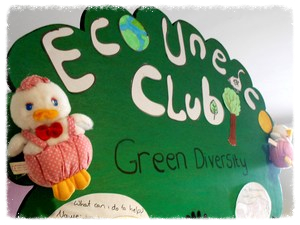 ECO-UNESCO Clubs
Do you want to set up your own environmental club and become part of our ECO-UNESCO Clubs programme. If you want to start a Club in your school, youth group or local community, then get in touch with us and we'll help provide you with the support and resources you need to make your Club a success. Just contact clubs@ecounesco.ie or phone us on 01 662 5491 to find out more.
---
Young Citizens for Water: Film Making Workshop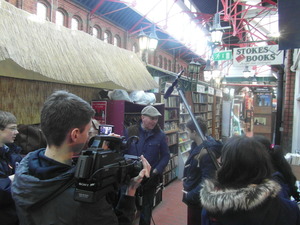 On January 31st and February 14th, the participants from our Young Citizens for Water National Youth Meeting returned to the Greenhouse for a film making workshop. The day was a huge success with the participants learning all of the skills necessary to help them produce their very own film looking at water issues. The day was facilitated by the Young Irish Filmmakers and was hugely enjoyed by all. The fruit of all the young people's work will premiere at this year's Young Environmentalist Awards on May 20th and will later be available online. Check out the photos here.
Dear friends of ECO-UNESCO,
Spring is most definitely in the air and it's great to see a bit of a longer stretch in the evenings! We're in full swing here at the Greenhouse. We are delighted to have started delivering our new Learning2Change Our World programme to schools in Munster and Leinster and I would encourage any teachers and students in Connaught and the North East who want to learn more about sustainability and development and how these areas affect our local and global communities, to contact us and secure a place on our upcoming workshop. I am confident that this programme will go a long way to educating people about these important issues and help raise awareness of environmental responsibility in many schools and communities.

We started this month with some great news from the young people on the Y-PEPS Youth for Sustainable Development; Global Youth Leaders for Change Programme who won first prize for their short film on food security and the environment. The film is excellent in exploring some of the reasons why hunger is still happening today and is definitely worth a watch!

Later this month we have an important YEA deadline coming up-Friday 28th. This is the date to have your YEA project submitted to us and I'm really looking forward to reading all about your projects and seeing what efforts you've undertaken in your local areas or further afield to help protect the environment. Good luck!

We've been quite busy delivering DPSM and other workshops this past while and don't forget that we have quite a few one day trainings coming up over the next few weeks. You're bound to find something of interest from community gardening to environmental education and a whole lot more besides and we encourage you to book today to secure your place.

For our younger eco-enthusiasts we have our ECO-Explorers Easter Camp running from 22-25 April. There will be plenty of fun and fresh air on the camp and again, we encourage anybody with interested kids age 5-12 to book their place today as this is always a popular way for children to spend their break.

Until next month, be sure to keep up to date with all our news and events on Twitter, Facebook and our website.
Until next time,
Elaine Nevin,
National Director ECO-UNESCO