---
Upcoming Events
Training Courses
ECO-Youth Outing
YEA Exhibition
Culture Night 2014
---
---
Opportunities
There are currently no opportunities with ECO-UNESCO
ECO-UNESCO Clubs
Want to set up an environmental club? Contact us to find out how you can start an ECO-UNESCO Club in your school, community or youth group. We'll help you out with resources and support to help make your club a success.
---
ECO-UNESCO,
the Greenhouse,
17 St Andrew St,
Dublin 2

t (01) 662 5491
f (01) 662 5493
e info@ecounesco.ie
Green Pathways II Now Enrolling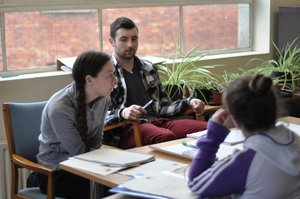 From October 2014, ECO-UNESCO will run Green Pathways II, an employment programme funded under Momentum 2014/2015. This follows on from ECO-UNESCO's first successful Green Pathways programme which was funded under Momentum in 2013/2014. Green Pathways II will up-skill people for jobs in the green economy such as gardening, horticulture, environmental project officers and more. It provides FETAC accredited training in Sustainable Development; Ecology in the Environment; Work Experience along with a valuable work placement and 1-2-1 mentoring. The programme has a strong under-25s focus but is open to all jobseekers. Job seekers must be in receipt of a job seekers payment for 12 months and over (please check with your local DSP for eligibility) and have an interest in the environment or the green economy. Green Pathways II begins on October 13th and is a 27 week full time programme that takes place in the Greenhouse, Dublin 2. For more information please contact greenpathways@ecounesco.ie or t:01 662 5491.
---
ECO-UNESCO's YSD Hungarian Trip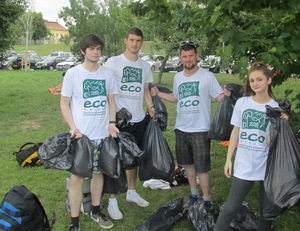 Young people from ECO-UNESCO's Youth for Sustainable Development Global Youth Leaders for Change programme spent a week in Hungary (26 July-3 Aug) with their leader Gareth Conlon. The group were taking part in 'Transformation', a European youth exchange funded under the Erasmus+ programme with 7 different countries (Slovenia, Slovakia, Ireland, Italy, Hungary, Germany and Estonia). The theme of the exchange was looking at waste and how we can up-cycle our waste for practical use.
During the 8 day exchange, the participants investigated the issue of waste in each others countries; engaged in several litter picks and also created a flash mob on the beach to raise awareness about the issue of waste. The group learnt a lot about waste and the environment from their trip and was an excellent opportunity to meet with peers from other countries and learn about how waste in managed around Europe.
---
ECO-Youth Outing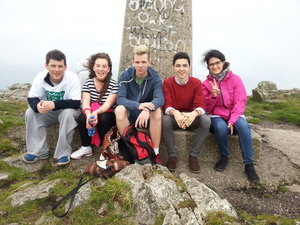 Our ECO-Youth outings are a great way to meet like minded peers, go on hikes, trips and excursions and learn about different aspects of the environment. Our next ECO-Youth Outing takes place on August 30th. Young people must book their place a week in advance by contacting ysd@ecounesco.ie and must be a paid member of ECO-UNESCO to avail of the event. Click here for more information.
---
Want us to deliver as outreach to your organisation? Just contact us on 01 662 5491 to arrange!
ECO-UNESCO's Short Courses


Click each course title for more information
Date: 22 August

Time: 10.00-16.00

This short course introduces the concept of environmental education, what it is and how you can incorporate it into your work using activities developed by ECO-UNESCO

Date: 23 August

Time: 10.00-16.00

This short course explores ways to plan, develop and integrate environmental education methodologies within different curriculum frameworks and/or in alignment with specific learning outcomes

Date: 20 September

Time: 10.00-16.00

This short course provides a practical approach on how organisations can become more sustainable and introduces groups to the ECO-Sustainability Award Programme.

Date: 18 October

Time: 10.00-16.00

This short course provides a practical and interactive introduction to ECO-Community Gardens

Date: 15 November

Time: 10.00-16.00

This training course focuses on how to take leadership in planning for Sustainable Development. The programme is of particular relevance to those wishing to build and take strategic actions on a personal, organisational, business and/or community level toward Sustainable Development.

Short Training Course Fees

€70: ECO-UNESCO members, students, unwaged, young people under 25

€80: Voluntary and community sector

€90: Statutory

Special Offer: Book Environmental Education Course 1+2 and get a 10% discount
Are you a job-seeker?
Funding options are available - contact us for details. (Unemployed people registered with FÁS may be eligible for a Technical Employment Support Grant for this course)
---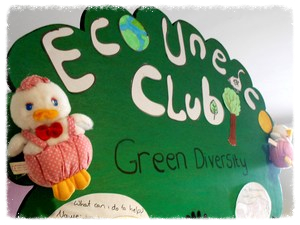 ECO-UNESCO Clubs
Do you want to set up your own environmental club and become part of our ECO-UNESCO Clubs programme. If you want to start a Club in your school, youth group or local community, then get in touch with us and we'll help provide you with the support and resources you need to make your Club a success. Just contact clubs@ecounesco.ie or phone us on 01 662 5491 to find out more.
Dear friends of ECO-UNESCO,

The summer has really flown by and it's hard to believe that we have only two weeks of our ECO-Explorer summer camps left as we head into a very busy autumn of new programmes, exhibitions and events.

We are delighted to
announce that we have been awarded funding under the Momentum initiative 2014/2015.
Green Pathways
II begins on
October 13th will
up-skill jobs seekers
for employment in
the green
economy across a
range of
profess ions such
as gardening,
horticulture,
consultancy as
well as other
specialists in the
green industry.

Young people
from our Youth for Sustainable Development programme represented ECO-UNESCO at an event in Hungary at the end of the summer. Accompanied by our Youth for Sustainable Development Project Officer, Gareth Conlon, the trip was an excellent opportunity for the young people on our YSD programme to learn more about waste and the environment, along with highlighting to their peers eco-action projects they have been involved with in Ireland.

Our Young Environmentalist Awards 2015 will officially launch next month and we are very pleased that our YEA 2014 exhibition will be held in the EU Commission House on Dawson Street from the 18th August to 12th September. The exhibition is a great way to not only read all about the excellent eco-action projects that took place around Ireland this year, but also to learn more about the YEA, its stages and how you can get involved!
Until next month be sure to keep up to date with all our news and events on Twitter, Facebook and our website.
Elaine Nevin,
National Director ECO-UNESCO