Dear Friends,
You have been subscribed to receive periodic emails and other important updates from Monterey County Supervisor Jane Parker. If you like what you see, click here to forward this message to a friend. If you'd prefer not to receive future emails, you may unsubscribe using the link at the bottom.
---
Hot Topics Session Tonight!
Supervisor Jane Parker will be holding an agenda review session at
Portobello's in Salinas
this evening at 5:30 PM. Click
here
for more meeting dates and locations. Please note that the May schedule was revised due to the holiday.
---
Happy Mother's Day!
Here's are pictures of Jane and her mother. Polly Parker was a local community activist and writer who inspired Jane to public service.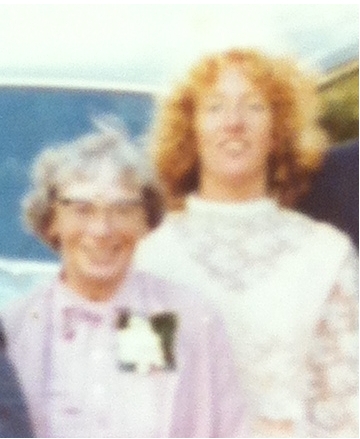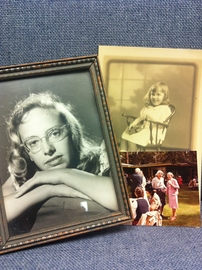 Community Walk at Fort Ord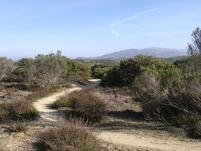 In honor of the recent declaration by President Barack Obama of Fort Ord as the nation's newest national monument, Mayor Bruce Delgado (Marina) and Supervisor Jane Parker are inviting the public to join them in enjoying a bit of outdoor recreation on Monday, May 28 from 6-8pm. During this leisurely stroll, Bruce will provide some information about the fauna and flora of the area, and Jane will talk about the value of Fort Ord as a world-class eco-tourism destination.

The group will meet at 6pm at the east end of InterGarrison Road (at the barricades just east of Schoonover Road.)

Please wear comfortable walking shoes and bring a water bottle. Feel free to bring your camera and a pair of binoculars if you have them. If you'd like to bring a sack dinner, there will be many beautiful spots to take a rest and enjoy your meal. Please note that this will be a slow paced walk and talk.

What: Community Walk on Fort Ord with Mayor Delgado and Supervisor Parker
When: Monday, May 28 from 6:00pm-8:00pm
Where: meet at the East end of InterGarrison Road (at the barricades just east of Schoonover Road.)

Questions? call Jane's Office at 883-7570
---
SERVICE: When Women Come Marching Home
In honor of Armed Forces Week, there will be a free showing of the film "SERVICE: When Women Come Marching Home" on May 22, 2012 at 7:00 PM at the CSU Monterey Bay World Theater.
Women compose 14% of today's military forces, and that number is expected to double in 10 years. This documentary highlights the special challenges disabled female veterans face as they transition from active duty to civilian life.

The Filmmakers will be present to answer questions following the film. For more information, see http://servicethefilm.com
---
Come to a Base Reuse Plan Workshop!
The Fort Ord Reuse Authority (FORA) is reassessing the 1997 Fort Ord Base Reuse Plan, and will be holding public workshops to engage the community in the discussion. Please consider coming to any of the workshops listed below to learn more about the Plan and share your views on the reassessment study.
Fort Ord has received greater public scrutiny in the past two years due to County plans to destroy an oak woodland for a bus maintenance yard and commercial office park off of Intergarrison Road. Public outcry over eliminating open space, particularly in view of the continued presence of abandoned Army barracks, ultimately resulted in a reversal of the Board's decision, but questions remain regarding the best way to approach re-use of this community resource. This is your opportunity to tell the policy makers what you think should happen on the properties in the former Fort Ord.
Workshop Dates, Times, and Locations:

Monday, May 21
Time: 6:30-9 PM
Location Salinas Community Center
940 N. Main Street, Salinas
Co-host: Monterey County of Monterey

Tuesday, May 22
Time: 6:30-9 pm
Location: Carpenter's Hall
910 2nd Ave (off Imjin Parkway), Marina
Co-host: City of Marina

Tuesday, May 29
Time: 6:30-9 PM.
Location: Monterey Conference Center- Ferrante Room
1 Portola Plaza, Monterey
Co-hosts: Cities of Del Rey Oaks and Monterey

Wednesday, May 30
Time: 6:30-9:00 pm
Location: Oldemeyer Multi-Use Center
986 Hilby Avenue, Seaside
Co-host: City of Seaside

Saturday, June 2
Time: 9:30 a.m.- 12:00 PM..
Location: Carpenter's Hall
910 2nd Avenue (off Imjin Parkway)

To Submit Comments: email: plan@fora.org; FAX: 831-883-3675; or send U.S. mail to: FORA, 920 2nd Avenue, Suite A, Marina CA 93933, or come to any of the meetings.
For More Information: Visit the FORA website at www.fora.org or contact Darren McBain at FORA, 831-883-3672.
---
Fiesta of Hope: Thursday, May 24, 2012
The Fiesta of Hope is a community event that raises awareness of the resources, treatment options, and support available for those touched by mental health issues in Monterey County.

This year's event in celebration of Mental Health Awareness Month will be at the Hyatt Regency in Monterey, starting at 5:30 PM with a Consumer Art Exhibit followed by an awards dinner featuring keynote speaker Jerry Tello at 7:00 PM.
Come to be encouraged, hear about the latest changes in mental health services, discover new resources and meet community members who share unique challenges. A wide variety of support services and agencies will be profiled at the exhibit. Art, including works by individuals touched by mental illness, will be showcased and sold in the lobby prior to the dinner. Keynote speaker Jerry Tello will be speaking on "La Cultura Cura: Moving Beyond Trauma Informed to Culturally Based Healing Informed Services." The event takes place at the Hyatt Regency Hotel and Golf Course in Monterey. Tickets are $45 per person. Scholarships are available for clients, youth, and family members. For more information call 755-4561. This is a bilingual event that is open to staff, clients, and community members.


---
Deadline for LEAD Application May 30, 2012
LEAD provides talented non-profit managers with skills and experience to be successful in organization-wide leadership teams. Serving Santa Cruz, San Benito, and Monterey Counties, the LEAD Institute is high-quality, in-depth professional development. The program consists of one seminar per month complemented by applied learning in the workplace, peer and leadership coaching, and personal and professional goal setting. Scholarships are available. For more information, visit
www.cfmco.org/LEAD
or call 831-375-9712.
---
Building a Productive Workforce
Over 275 Monterey County business and civic leaders came together on Thursday, March 8, 2012 at California State University, Monterey Bay (CSUMB) for a rare opportunity to hear Nobel Laureate Economist James Heckman. Challenging conventional wisdom, he argued that one of the best ways to reduce mounting budget deficits and strengthen the economy is to invest in the early development of children ages 0-5.
Known for his groundbreaking work in labor economics and finding the true drivers of value in human capital investments, Heckman has proven that investment in early childhood development is the most effective way to produce better outcomes in education, health, and economic productivity. For more information on Dr. Heckman\u2019s work, visit
www.HeckmanEquation.org
.
In addition to hundreds of local attendees, over 30 groups throughout the state held concurrent lunches and streamed Professor Heckman's Monterey County presentation live. The event was hosted by the Rotary Club of Monterey and sponsored by AT&T California and First Five of Monterey County.
* * * * *
Supervisor Jane Parker welcomes direct communication with county residents. Please contact her office to share your thoughts and ideas about issues facing Monterey County.

Thank you for your interest in County Government. Working together, we can accomplish great things for our community.



Kristi Markey, Chief of Staff - markeyka@co.monterey.ca.us
Wendy Askew, Board Aide - askewwr@co.monterey.ca.us
Virginia Jameson, Board Aide - jamesonva@co.monterey.ca.us
Lori Chappell, Office Manager - chappellla@co.monterey.ca.us Phone: (831) 883-7570
Jane.Parker@co.monterey.ca.us
www.janeparker.org