BOOKS ON TAP with John Holl, author of the American Craft Beer Cookbook
When:
Sunday, July 20th from 2pm - 3:30pm!
Where:
Shmaltz Brewing Company, 6 Fairchild Square, Clifton Park, NY 12065
Cost:
Beer Tasting and Food Pairing: $15 per person
Book, beer tasting and food pairing: $35 per person
RSVP: by July 20 on Eventbrite or pay at Shmaltz Brewing. If you book ahead, you'll have a special gift waiting for you at the door!

John Holl, author of the American Craft Beer Cook Book will be serving up plenty of banter and mouthwatering craft beer and food pairings from his best selling cookbook. Chef Rachel of The Ruck in Troy will prepare recipes from the book to compliment our lineup of He'brew hand craft beers.

Jeremy Cowan owner of the Shmaltz Brewing Company and author of
Craft Beer Bar Mitzvah
will moderate and engage Holl in a discussion about the craft of writing about craft beer.

Moderated discussion followed by book signing and brewery tours!
Come by, raise a glass, get your book signed and shout "L'chaim!"
The Shmaltz Tribe

BOOKS ON TAP SERIES
This summer, Shmaltz hosts a series of renowned craft beer authors with "Books on Tap -- the Craft of Writing About Craft Beer," which is moderated by Shmaltz owner and
Craft Beer Bar Mitzvah
author Jeremy Cowan.
Three additional events are planned for the series continuing in August 2014, including
Sun. August 3 - Giancarlo and Sarah Annese, Beer Lovers New York
Sun. August 10 - Ben Keene, The Great Northeast Brewery Tour
Sun. August 17 - Tom Acitelli, The Audacity of Hops: The History of America's Craft Beer Revolution
More information is available on
shmaltzbrewing.com
.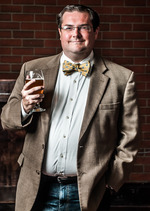 About the Author
John Holl

JOHN HOLL
is a metro New York based journalist covering beer and the culture of drinking. The author of the American Craft Beer Cookbook, he is also the editor of All About Beer Magazine and the host of the Beer Briefing on iHeartRadio. John has written for the New York Times, Wall Street Journal, Beer Connoisseur, Beverage World, and many other publications. He's judged beer competitions around the globe, regularly lectures on craft beer, and appears often on television.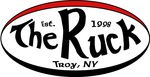 The Ruck offers The Capital Region the best domestic and international craft beer offerings....and great food!