CAR is a statewide organization that strives for Fairness and Equality for ALL Arkansans.
You are receiving this e-mail because you subscribed on-line or at a CAR event.
CAR – A Vehicle for Change: LGBTQ/SGL and Ally Arkansans working together to dismantle oppression, build community and secure equality utilizing education, organizing, advocacy and cultural work.
****NOTE: SGL stands for Same Gender Loving, a term often used in the African-American community.
June 24, 2011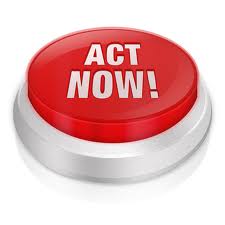 Batesville Campaign is BACK ON! Paper Prints Ugly Editorial:


Today the Batesville Daily Guard printed a harsh editorial regarding Terence James and his desire to be listed as the surviving partner for free in the papers obituaries. It seems that we have all been misled regarding their intentions.


GLAAD apparently was given inaccurate information. We were unable to confirm the information yesterday after unanswered calls to the paper, Mr. James, GLAAD's senior media person, and the paper's attorney Oscar Jones. Based on GLAAD's information we suspended our campaign.


In speaking with GLAAD today we were informed that Oscar Jones, the paper's attorney and also the owner's son, assured them that the apology was forthcoming, that they would revise their policy to be inclusive and they would reprint the obituary (however GLAAD was paying for it and the paper was reportedly allowing Mr. James to donate it to a charity of his choice).


We have also had conversations with GLAAD today regarding their movements in Arkansas without including us, the organizers of the campaign regarding their strategies.


We were pleased to see that HRC in response to our request for help and as one of the multiple ways they extended assistance published a full page ad as well today in that same paper. It was placed directly across from the paper's editorial.


We feel the paper strategically waited until today to publish the editorial in hopes of catching us all off guard and using the weekend to dilute our response and any further campaign.


Please continue to call and email - CONSTANTLY - let them know that this remains unacceptable. This is an unfortunate turn of events, but we must hold true to the course and secure a revision to the policy and an apology to Mr. James who has been further insulted by the paper with this editorial.


This continues to be about addressing the homophobia expressed towards Mr. James when he called and the disrespect to all families who are not married households be they straight or gay. No one should have to pay $85.00 to be listed as the surviving partner just because they chose not to marry or could not marry.


Owner: Mr. Oscar Jones – 870-793-3206


Editor: Angelia Roberts: 870-793-2383 / news@guardonline.com


Please cc your messages to the associate editors as well:


Andrea Bruner Assistant Managing Editor andreab@guardonline.com


Larry Stroud Associate Editor larrydstroud@yahoo.com


The paper's editorial is as follows:


And now for the rest of the story.....


Over the past few days the obituary policy of the Batesville Daily Guard has come under fire. With so many rumors, lies and innuendoes circulating, we want to set the record straight.


Our newspaper offers both free and paid death notices. Information in the free obituaries consists of:


• Name, city of residence, date of death


• The following survivors: Spouse, children, parents, grandparents and siblings (step and half relatives, etc., are included)


• Preceded in death


• Occupation or last place of work before retirement


• Military branch and wars in which served


• Church membership


• Other biographical information


• Memorial contributions


• Time, date and place of funeral, visitation and burial.


Paid obituaries contain more information than free obituaries and allow families to give a more in-depth look into the life of their loved one.


Now back to the obituary in question.


It was brought to our attention Terence James had a problem with our policy because he was not listed in the free obituary as a life partner. Once again, free obituaries do not list life partners or significant others, nor does it list in-laws or ex-spouses. Our local funeral homes know that if the obituary is not marked "paid" it will run to our free format.


Because we wanted to have all the information on the allegations, we did what any good newspaper would do: Our homework. After speaking with the funeral directors who assisted Mr. James, we learned he was REPEATEDLY told he would not be listed in the free obituary. (Contrary to what Mr. James said in a television interview, his mother was told the same thing, according to the directors.) The funeral director went on to say MR. JAMES MADE IT CLEAR TO THE FUNERAL DIRECTOR HE DID NOT WANT TO BE OUT THE EXPENSE OF A PAID OBITUARY.


After obtaining a copy of the paperwork filled out by Mr. James at the funeral home, we learned he listed two cats as daughters and a dog as a son. Once again, Mr. James was told by the director the Guard does not list pets as survivors in a free obituary.


We deal with the death of loved ones on a daily basis and our established policy allows us to do that with consistency. Listing pets as children is a direct slap in the face to every grieving parent who has buried a child, young or old.


This begs the question of exactly what MOTIVE Mr. James had when he began giving out FALSE information to news channels and various organizations in order to promote his own AGENDA.


Because of Mr. James, the Guard has come under fire for the policies that are in place for EVERYONE.


The Guard does not owe Mr. James a free obituary or an apology.
---
| | |
| --- | --- |
| | |