Support healthy beginnings for all babies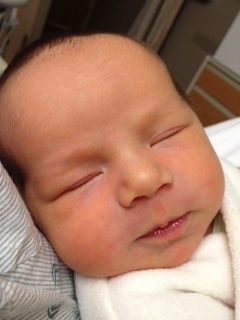 Dear Friends,

Children's Defense Fund-Minnesota believes that all babies deserve a healthy start in life. That's why one of our priorities at the state capitol this year has been to create healthy beginnings for babies born to incarcerated mothers. An estimated 4,200 pregnant women and girls are arrested annually in Minnesota and their pregnancies are often high-risk, leading to an increased possibility of poor birth outcomes for their babies. Minnesota has no laws pertaining to the care of this unique population and while policies may exist at prisons and jails they are subject to change and can vary by location. Permanent and consistent standards are necessary.

We are proud to have worked with Senator Barb Goodwin and Representative Carolyn Laine on the Healthy Beginnings for Babies of Incarcerated Women bill (SF2423/HF2833), legislation that would create a preliminary set of statewide standards for expectant and new mothers serving time in prisons and jails.

The bill aims to improve birth outcomes and promote infants' lifelong health and well-being by ensuring that incarcerated pregnant and postpartum women have access to the following care, treatment, and education:
Limited use of restraints on pregnant and postpartum women

Pregnancy and medical testing

Certified doula support

Prenatal, childbirth, breastfeeding, and parenting information

Mental health assessment and treatment
This legislation has bipartisan support and passed out of committee unanimously. Its next stop is the Senate floor, but it hasn't been scheduled for a vote yet. With less than a month to go until the end of session, time is critical.

Please join us in asking Majority Leader Tom Bakk to schedule a vote on "Healthy Beginnings for Babies of Incarcerated Women" (SF2423)!

Senator Tom Bakk
651-296-8881
sen.tom.bakk@senate.mn

If you agree that all babies should have a healthy start in life, please contact Majority Leader Bakk and ask him to schedule a vote on this important bill!

Thank you for your support!

Jessica Anderson
Legislative Associate


"Healthy Beginnings for Babies of Incarcerated Women" is supported by the Isis Rising Prison Doula Project, the Second Chance Coalition, Minnesota Citizens Concerned for Life, the Minnesota Better Birth Coalition, and the American College of Obstetricians and Gynecologists.

Thank you for speaking up for children. Your voice makes a difference!

If you have any questions, please contact Jessica Anderson, legislative associate, at janderson@childrensdefense.org.

---
| | |
| --- | --- |
| | |