Orangetown

Green

Microgrid

A little mile stone happened when World Team Now won the town board majority vote to lead the community in the "

Orangetown Green Microgrid

," here in New York.

Onwards, as we proceed to submit a feasibility assessment and proposal for the 40 million dollar New York Prize. The opportunities here in New York are indeed game changing.



Energy! It's core to our lives in so many ways, especially with electrical power. World Team Now, registered with both California and New York, started in two of the key places that are leading the energy revolution- in

the USA

. World Team hopes to engage more people one location at a time, w

ith o

ur on-the-ground demostration projects,

beginning with this challenging project here..

.
Happy Earth Day Year!

Being amidst nature, seeing the flowers bloom, and spring's new birth showering natural beauty-- change is here.





Please enjoy World Team Now's campaign, click to see the "

Natural Beauty in the Four Seasons- Spring

"!



With all of the challenges facing our world h

opefully, this campaign is an inspiration to celebrate the beauty, and our victories not only on Earth Day, but every day! We appreciate what is on the horizon as a possibility for this pivital year.





To 2015 being an "Earth Year" for generations of active stewardship for all people--here, forward.

To #globaltransformation, here we go! After a quarter of a century of development we have launched the countdown to start the Casting for

World Team

. All of the details, rules, and application criteria will go live when the counter stops, see how close we are to launch date here http://www.worldteam.tv

All People, New Game

We need inspiration now when natural resources are challenged. How do we, as species, live in better balance? Scientists say we are past the tipping point with our climate now.

Here was one way we took action with our local community, and now Malibu is one of the Malibu Electric Vehicle Charger Installation Video is up and working! Click Here.

The annual NY event Hybrid Energy Innovations conference brought forward the transition to renewable energy showing changes in the economic landscape with engaging speakers, and valuable presentations on solar/wind and other hybrid solutions. Renewable energy off-grid microgrids, tidal energy and large scale battery storage, like Eos' Zinc battery peak, disrupt traditional energy genration with ground breaking models.

#Action/2015 continues and the People's Climate Movement – NY meetup is happening. It's not just New York State that is Reforming the Energy Vision (REV) with new electrical power policy, rates, and a new market facilitation approach.

Energy, as in consciousness is being explored too. Pope Francis has an upcoming Encyclical on the Environment. Pope Francis calls for all people to accept responsibility for stewardship of all creation, as the Vatican holds a conference on climate change. And the action continues as Pope Francis will Address the United Nations On September 25, 2015, In Paris at the UNFCC's COP21 the year's end has on the table the potential global reduction of fossil fuel subsidies, with carbon reduction targets, and other new and game changing policies.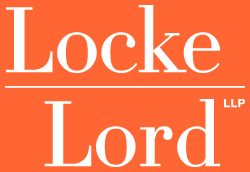 Special thanks to Dave Anderson, and all at Locke Lord! Thanks to all of you , it is your because of all of you that we are growing.

Below are tools for action to help us grow.