WTN Board Members Win Awards!
We are so thankful for the service and contributions of our WTN board members. It is wonderful when members of the board who work diligently for World Team Now are rewarded for their work!
On November 23rd, Walter Andrews (on the left above) is getting "The Environmental Stewardship Award" by Franklin Township, NJ for his work to present "Green Forum 2010" on Earth Day!
Albert Boulanger (on the right above) and the team at
Columbia's CCLS
were one of the
winners of General Electric's global "Ecomagination Innovation Challenge"
for their smart grid technology to optimize the recharging of Manhattan's first fleet of electric delivery vehicles (EDVs) that FedEx Express will deploy in
2011.
The project is another innovative contribution, while earlier this year Albert and the CCLS team were part of a multi institution collaboration that won a
smart grid grant
from the US Department of Energy.
Wishing you a Happy Thanksgiving!
There is so much to be thankful for in each of our hearts.
If we all look at the gifts, or people, and places, we have so much in the world to be thankful for.
As we join with family and friends you can give a Thanksgiving gift that gives twice, when you place your order from Organic Bouquet, they donate 10% to World Team Now.
At World Team Now we know that you are what makes the team, thank you! And of course the contributions that you share with your T.ime, E.nergy, A.ction and M.oney really help us grow! Click here to donate now, or join us!
This organization would not have grown without the dedication of so many who have helped us grow, you know who you are, but we want to thank a few people here that have really stood for World Team Now; the team at CCLS, and especially Director Dave Waltz for support of WTN's beginning years in New York. To Earthways and Andrew Beath for the office space in Malibu, California. To Ozzie Silna for his generosity and support. To Arnold & Porter for their legal services. Orin and Willa Troum who gave us our first check. To all the board members and volunteers who have worked tirelessly to raise awareness about renewable energy with World Team Now.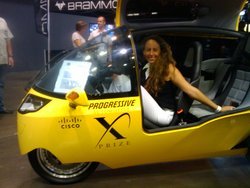 The Electric Vehicle (EV) Wave is speeding with a full charge ahead including all kinds of new vehicles coming out, and the opportunity to charge to renewable energy sources.
World Team Now plans to show how it can be done.
After the
AltCar Expo
,
EV25 in Shanghai,
and
The LA Auto Show
the EV is global,
click here for more
.
In This Issue:
WTN continues to support these upcoming events that have the potential to be game changers: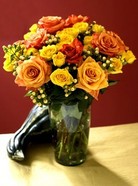 Give the Thanksgiving gift that gives twice!
(click here)
or for WTN's signature bouquet
May this Thanksgiving be blessed, with the consciousness of gratitude for one another and our world.