You want to find the best, most affordable online survey tool, but you don't have time to sign-up and try all 40+ survey tools out there -- so how do you decide?

Enter the seventh installment of Jane vs Tierney, where we look at online survey tools that best fit your data gathering and feedback collecting needs. For this challenge, Team Jane focused on the best free survey tool and Team Tierney tackled paid plans.
Team Jane Reviews Google Forms

There are a lot of free survey tools out there, but Google Forms takes the cake. It's free, easy to use, integrates with Google apps ...

Team Tierney Reviews FluidSurveys

In this review, we'll take a look at how FluidSurveys works and how it can support you in reaching these goals.

Continue Reading


---
Best of the Blog and Web

How to stop the PDF from killing your nonprofit communications
Read More

Where Do You Fit On The Blackbaud Index-Canada? Five High ROI Solutions To Close The Gap For Small Nonprofits
Read More

How to Use the Psychology of Color to Increase Website Conversions
Read More

3 Social Media Fundraising Challenges (+How To Fix Them)
Read More
---
Nonprofit Tech Discussions
Online discussions on platforms such as Facebook, Twitter and LinkedIn. You don't need to be a member of these platforms to read the discussion, but you do if you would like to participate!

Skype group video calling now free
Read the full discussion on Linkedin.

Jason
Skype announced today that group video calling is now free, similar to Google Hangouts. Looking forward to trying this out!

Tierney
I know a lot of people who are more comfortable with Skype...and would really benefit from this

Neil
… I'm glad MS continues to expand Skype and did not abandon it after they acquired it.
---
Events & Webinars
Upcoming events & webinars from TechSoup Canada and other nonprofit tech capacity builders. All are free or for a small donation unless otherwise noted.
CASL Takes Effect on July 1st, 2014


The Canadian Anti-Spam Legislation (CASL) will begin to take effect on July 1, 2014 and all Canadian nonprofits, charities and libraries must comply with the act. Will your nonprofit be ready?

Soup of the Month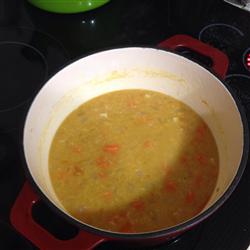 Egyptian Lentil Soup
Shortcuts & Tricks



Execute Emergency Restart in Windows 8.1

Need to quickly shutdown Windows? Try performing an emergency restart.

Press CTRL + ALT + DELETE. Once you're redirected to a different window, hold down the CTRL while clicking on the red power button at the right hand corner. When the "Emergency Restart" screen shows up, click OK.

Free Tool
Chrome Remote Desktop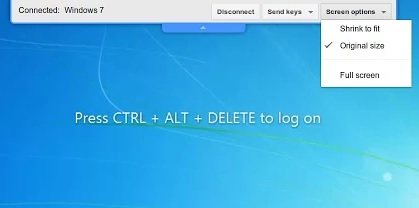 This tool allows users to remotely access another computer for free (goodbye LogMeIn). It's secure, fully cross-platform (Windows, Mac, Linux) and works on multiple devices (smartphone, tablet, PC). The caveat? As the name suggests, this tool only works on Google Chrome. Be sure to have Chrome installed before you try it!

Stay Informed
Stay on top of new products available in TechSoup Canada's Donations Program with our Product Alerts!
By the Cup
Get articles on new technology tools, trends, and products with our monthly By the Cup Newsletter.