Back of the Bus: Mass Transit, Race, and Inequality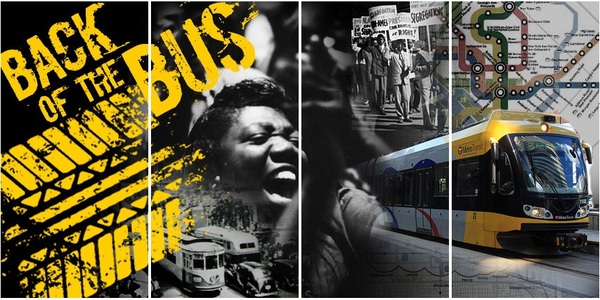 "Transportation in Atlanta has always been mired in race and racism," says Robert Bullard. When Atlanta began building its commuter rail system in the 1970s, white communities like Clayton County wanted no part of it.

"Public Transit was equated with black people and poor people and crime and poverty. And when the Metropolitan Atlanta Transportation Authority was created MARTA, it was a running joke that MARTA" – he spells it out – M-A-R-T-A – "stood for moving Africans rapidly through Atlanta. It's transportation apartheid," he says. Read more here.
National Health Equity News
---
What Does Racism Have to Do With Gridlock?
The weather fiasco in Atlanta stranded thousands of commuters on glassy-slick roads and gridlocked the entire metro region for the better part of 24 hours, was caused by a freak snowstorm, they say. This is true, but the real problem in Atlanta isn't snow; the real problem is history. Read more
here
.
Black History Month Feature:
Robert Bullard

Robert Bullard calls his cause "our own brand of environmentalism." By that he means: an environmental movement driven by, and focused on, the needs of low-income and minority communities. It was necessary, he says, because the burgeoning green campaigns of the early 1970s were "not addressing our issues."
In addition, Bullard has written several books including,
Highway Robbery: Transportation, Racism and New Routes to Equity.
Case by case,
Transportation Racism
shows how—a half-century after the Montgomery bus boycotts—chronic inequality in public transportation is firmly and nationally entrenched. Read the
Washington Post
article on Bullard's Sierra Club award
here
and more about his book
here
.
USA Today Op-Ed: Expand Medicaid to Close Racial Health Gap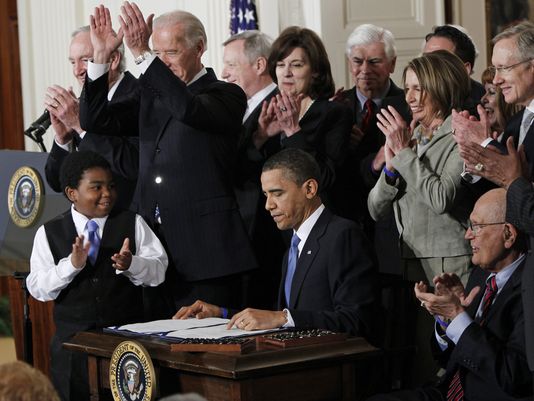 In his State of the Union Address, President Obama noted millions of Americans have signed up for health coverage since Oct. 1, most of them through Medicaid, according to the
Department of Health & Human Services
.The health care train is picking up steam. But who's getting on board? Specifically, what is the breakdown by race and ethnicity? Read more
here
.
Seattle Builds Equity and
Confronts Climate Change
Martin Luther King, Jr. County Executive, Dow Constantine outlined an agenda for addressing what many consider to be the generational challenges of our time – building equity and opportunity in our society, and confronting climate change.
W
atch a video of the speech here
or
read the text here
.

Eliminating Racism Might Increase Life Expectancy
Eliminating racism might help people live longer. Medical studies increasingly show that racial bias, whether overt or subtle and unintentional, can lead to chronic stress problems among victims -- and stress can literally alter how our brains work and how we respond to germs, according to Paula Braveman, director of the Center on Social Disparities in Health at the University of California, San Francisco. Read more
here.
Fighting Segregation in Housing
Joseph Brown moved from West Baltimore to Columbia, Md., after a lawsuit found Maryland in violation of the Fair Housing Act.
The Baltimore Housing Mobility Program, helps public-housing residents move to "communities of opportunity" throughout the region. The target neighborhoods have poverty rates under 10 percent; fewer than 30 percent of the residents are people of color; and less than 5 percent of the population
lives in
federally subsidized housing. Read more
here
.
North Carolina's Moral Monday Movement Kicks Off
On February 1, 1960, four black students at North Carolina A&T kicked off the 1960s civil rights movement by trying to eat at a segregated lunch counter at Woolworth's in downtown Greensboro. Two months later, young activists founded the Student Nonviolent Coordinating Committee at Shaw University in Raleigh, which would transform the South through sit-ins, Freedom Rides and voter registration drives.
So it was fitting that North Carolina's Moral Monday movement held a massive "Moral March" in Raleigh today which began at Shaw University, exactly fifty-four years after North Carolina's trailblazing role in the civil rights movement. Tens of thousands of activists—from all backgrounds, races and causes—marched from Shaw to the North Carolina State Capitol, where they held an exuberant rally protesting the right-wing policies of the North Carolina government. Read more here.

Mirrors of Privilege: Noticing Racism
Mirrors of Privilege: Making Whiteness Visible, a film by Shakti Butler.


national Health Equity News
Events in the Field
Featured Publications
Place Matters