Groups Unite to Back Breaking Up CMS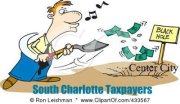 Tw
o groups—SMART (South Meckle
nburg Alliance of Responsible Taxpayers) and SPARK (Strategic Partners for Accountability and Ref
orm of Key Educational Performances)—have joined forces to peti
tion the N.C. General Assembly to split CMS into three school districts—north, central and south. A similar movement occurred in 2005, but lost steam the following year after former CMS Superintendent Dr. Peter Gorman was hired.
-The Charlotte Observer

Related article: Plan to Split CMS Into 3 Districts Hits Nerve with Local NAACP Chapter
CMS Educates Parents on Benefits of Pre-K Program
CMS will hold informational meetings for parents of prospective Pre-K students to share the benefits and opportunities of their Pre-K programs, which prepare 4-year-olds for kindergarten. Although almost 7,000 children are eligible for the programs, CMS currently only has the capacity to serve about 4,000 due to financial constraints.
-News14 Carolina

Crime and Dropout Rates Decline at CMS
According to a new state report, crime and violence within CMS declined, and the dropout rate fell to 3.57 percent—the lowest rate since the 2004-05 school year. Yet, CMS high school students are still more likely to quit school and commit crimes compared to students in the rest of the state. Interim Superintendent Hugh Hattabaugh said the district is working to improve school safety and thinks the lower dropout rate is due to CMS' emphasis on ensuring ninth graders do not fall behind during their first year in high school.
-The Charlotte Observer

Education Gap Grows Between Rich and Poor, Studies Say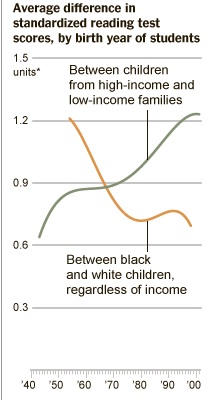 A study by Stanford University sociologist Sean Reardon shows the achievement gap between wealthy and poor students has increased by 40 percent since the 1960s, yet it receives less attention than the achievement gap between black and white students, which has narrowed. University of Chicago economist James Heckman argues parenting matters just as much as income in forming a child's cognitive ability and improving his or her overall prospects.
-New York Times

MeckEd Hires New Director of Development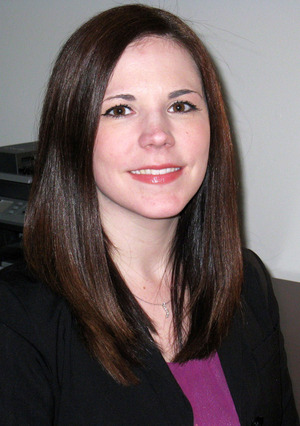 MeckEd is pleased to announce the recent hire of Erin Edwards as our new director of development. Erin previously worked as Vice President of Development at Junior Achievement of Central Carolinas, Inc. The MeckEd team is excited to have Erin on board; her skills, work experience and passion for excellent public education make her a great asset to our organization.
Education Briefs
Broad Prize Scholarship
Eligible students can now apply for a two- or four-year Broad Prize Scholarship. CMS received $550,000 in college scholarships after winning the 2011 Broad Prize. The application deadline is March 1st. Learn more

North Carolina Association of Teacher Assistants Conference

The North Carolina Association of Teacher Assistants holds a conference each year in Greensboro that offers members, advocates and other education professionals a variety of educational and networking opportunities. Attendees can earn up to 10 contact hours. Find out more about the conference, and register here.
For Your Consideration
For Your Consideration provides an open space for individuals to voice their opinions on various public education issues. This week's editorial
discusses why the entire community needs to get involved to improve public schools.
Public Engagement and Education Excellence
By Wendy Puriefoy
-Originally published in The Baltimore Sun
Too much of the public is missing from public education.
As a people, we recognize the economic value of
education, but we under-invest in our schools, bo

th
financially and in terms of civic capital. With America's students and schools facing unprecedented nee
ds, and education budgets under enormous pressure, it is time to drastically ramp up civic
investment in public education.

Our public school system — one of the great achievements of American democracy — is not just a service for the public to consume. It is a lifelong compact among Americans to continually renew our nation's future, to be actively supported by all citizens, whether or not they have children of school age. It is vital to ensure a populace with the knowledge and skills to succeed in, and create, good jobs.

About the Author:
Wendy Puriefoy is the founder and President of the Public Education Network (PEN).
Data Tools Aim to Predict Student Performance
CMS educators are using risk-factor scorecards to determine which elementary students are at risk of dropping out of high school. This information helps the district identify where resources are most needed in order to keep students on track. N.C. is one of 16 states that produce early-warning systems that flag students in jeopardy of graduating.
-Education Week

Principals Matter: School Leaders Can Drive Student Learning
Eric Hanushek, a Stanford researcher who has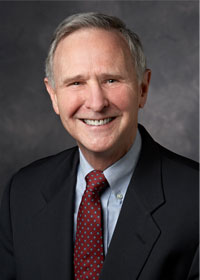 conducted economic analyses on the importance of teacher quality, recently presented new research concluding principals do matter in regard to student achievement and learning outcomes. Higher quality principals lead to annual academic gains for all students in the schools.
-Huffington post

Obama Announces Education Initiatives at White House Science Fair
Kayla Burriss of East Mecklenburg High School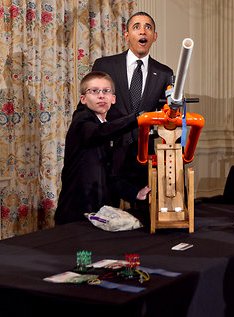 participated in last week's White House Science Fair, where the President announced new federal and private-sector initiatives encouraging STEM education. A new competition will support programs to prepare teachers to teach science, technology, engineering and math subjects. A report from a presidential advisory council stated one million additional graduates are needed to fill jobs in the next decade that will require math and science skills.
-The New York Times

Upcoming Events



Augustine Project for Literacy Coffee


Feb. 16th | 10:30-11:30 a.m. | Randolph Middle

The Augustine Project for Literacy will have a 'Get Acquainted Coffee' on February 16th. Its mission is to increase the reading, writing and spelling skills of low-income children and teenagers by training and providing one-on-one volunteer tutors. Please RSVP to Candace Armstrong; 704.523.3868

to attend.





MeckEd Budget Presentations


-

Bailey Middle School is conducting its second-

annual 'Take Your Family to School Week' from Feb. 13th – 18th. MeckEd Executive Director Dr. Bill Anderson will be the keynote speaker for the Family Forum, which will be held in the Bailey Middle School Media Center. Everyone is invited to attend.