Forward this message to a friend
Click to view this email in a browser
IN THIS ISSUE:

• Next Tuesday: Final Vote for $2.2M Supplemental for Credit Recovery

• Coleman Welcomes New Education Justice Policy Associate!

• Congrats to our Newly Sworn-In Electeds!

Next Tuesday: Final Vote on $2.2M Supplemental for Credit Recovery!

As you know, last month the Board of Supervisors voted to pass a $2.2 million supplemental appropriation for credit recovery opportunities for the 1800 SFUSD students who are at risk of not graduating next year. This was the first of the two full Board votes required as part of the process to officially pass a supplemental. Next Tuesday January 15th the supplemental will be up for a second and final vote and we are hopeful that the Board of Supervisors will do the right thing for our struggling students.

The supplemental funding would be spent on some of the following desperately needed credit recovery resources: afterschool programs at eight high schools; evening school at three centralized sites; additional counseling services; oversight and reporting; and community-based satellite centers and targeted support.

Come out to City Hall next Tuesday January 15th to show your support for this crucial allocation of resources for our highest need students! The Board meeting starts at 2pm. We don't know yet where the vote will be on the agenda for the meeting, but we will update you all as soon as we get these details.

For more information, email Paul at pmonge-rodriguez@colemanadvocates.org

Coleman Welcomes our New Education Justice Policy Associate!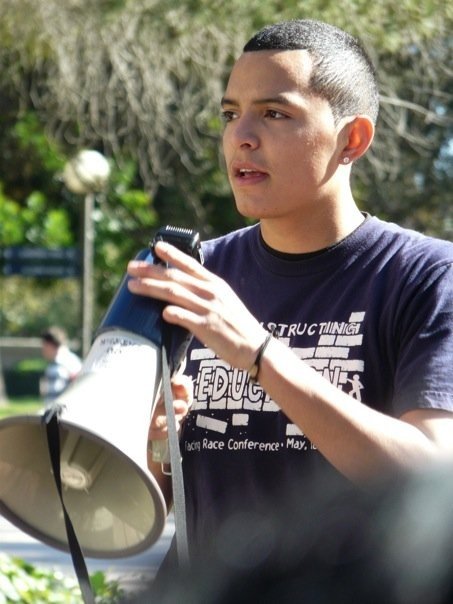 Coleman Advocates is excited to announce the addition of Paul Monge-Rodriguez to our staff, as our Education Justice Policy Associate! Paul comes to Coleman with an impressive range of academic, professional and volunteer experience relevant to his new position, and a demonstrated commitment to building power and leadership in low-income communities of color.

Paul currently serves as a Commissioner and Legislative Affairs Officer with the San Francisco Youth Commission. In the past, he has worked with multiple labor organizations including SEIU, AFSCME, and the American Federation of Teachers. He also has youth-focused policy analysis experience through positions with local governments in both San Francisco and New York City.

Paul graduated Phi Beta Kappa from UC Santa Barbara, where he won multiple academic and service awards as well as a prestigious law fellowship and a public policy fellowship. While at UCSB, Paul co-chaired the Student Commission on Racial Equality, organized state conferences and led a successful campaign to focus university resources on hate-crime awareness. He also served as a mentor for the Educational Opportunity Program and was founder of the Recruitment and Retention Center and the Salvadoran Student Union. Also while still a student, Paul served as community liaison for the United States Student Association (USSA) and spoke at national conferences and trained chapters nationwide.

Paul is a Bay Area Native, a native Spanish speaker, a first-generation college student, and one of eight children of immigrant parents who escaped civil war in El Salvador.

Welcome to the Coleman Family Paul!
You can reach Paul at pmonge-rodriguez@colemanadvocates.org
Congratulations to our Newly Sworn-in Elected Officials!

Congratulations to the newly and re-elected members of the Board of Supervisors, the SFUSD Board of Education and the CCSF Board of Trustees! And congratulations to President David Chiu on his third term as president of the Board of Supervisors.

Board of Education
Sandra Lee Fewer (re-elected)

Matt Haney (newly elected)

Rachel Norton (re-elected)

Jill Wynns (re-elected)
Board of Trustees
Natalie Berg (re-elected)

Chris Jackson (re-elected)

Rafael Mandelman (newly elected)

Steve Ngo (re-elected)
Board of Supervisors
John Avalos (re-elected)

London Breed (newly elected)

David Campos (re-elected)

David Chiu (re-elected)

Eric Mar (re-elected)

Norman Yee (newly elected)
Coleman was honored to attend all of the Swearing-in Ceremonies and we look forward to working closely with each of our newly elected and re-elected public servants in 2013 to expand educational and economic opportunities for low-income youth and families in San Francisco!
Support Coleman Today! Click Here to Give Online.

Click here to "like" us on Facebook
and get access to daily issue updates and media links

---
| | |
| --- | --- |
| | |