Forward this message to a friend
Click to view this email in a browser
IN THIS ISSUE:

• Ed Justice Alliance Mtg 4/9
• Ed Trust West Releases District Report Cards
• Cleveland Parents Win New Literacy Program
• Day of Action for Immigration Reform 4/10
• Sports Basement Fundraiser 4/13
• Children's Fund Community Planning 5/3

Education Justice Alliance Meeting
When: Tuesday April 9th, 3:00-5:00 pm
Where: Mission Graduates: 522 Valencia St, 3rd Floor

Please join us at next week's Education Justice Alliance meeting. We will be presenting and analyzing recently released SFUSD data on the expected graduation rates for students of color, English Language Learners and Special Education students in the Class of 2014. We will also discuss new developments in the projected funding for credit recovery opportunities, restorative practices programming and other student academic supports.

For more information and to RSVP: pmonge-rodriguez@colemanadvocates.org


Ed Trust West releases annual school district report cards
Click here to check out Ed Trust West's April 2013 report card grading California's largest school districts on student outcomes. Among other disheartening details, SFUSD was ranked 147 out of 148 on "performance levels among students of color".

Parents Win Literacy Program at Cleveland Elementary School
After month of research and parent, faculty and staff education and advocacy, just this week, PMAC parent leaders at Cleveland Elementary School won their school site improvement campaign to expand literacy resources at the school! Special thanks to Principle Sanchez and Miss Nivea for their tremendous support!

Click here to read more about the new program and the strategies the parent leaders at Cleveland utilized to make change at their school.

San Francisco Bay Coalition for Immigrant Justice
National Day of Action for Comprehensive Immigration Reform
When: Wednesday April 10th
Where: March at 3pm at 1 Post Street • Rally at 5pm at 450 Golden Gate

Click here to download a flyer!

Questions? Contact Josue at Josue.ywu@gmail.com

Coleman Advocates & POWER Sports Basement Fundraiser
When: Saturday April 13th, 2:00-8:00 pm 

Where: 1590 Bryant Street (free parking)

Stock up on Sports Basement goodies and you will get 10% off AND Sports Basement will donate 10% of our guest's sales to Coleman Advocates and POWER (People Organized to Win Employment Rights).

The first 25 people to RSVP will also be entered in a raffle to win a $75 Sports Basement gift card and other prizes. Complimentary beer, wine and snacks will be provided.

To RSVP and enter the raffle, contact aspen@peopleorganized.org

Children's Fund Community Planning Conference
Sponsored by the newly formed Children's Fund Community Coalition
-- 50 agencies strong and growing!

When: Friday, May 3rd, 9am-2pm
Where: College Track 4301 Third Street (between Jerrold and Kirkwood)

The San Francisco Children's Fund was groundbreaking when it passed in 1991 as the Children's Amendment to the City Charter. It was re-authorized in 2000, in a campaign that involved 1000 stakeholders. It's time to prepare for the next re-authorization – in 2014. Let's Make History Again. Let's make San Francisco's next Children's Amendment the best children's legislation in the country!

Click here to read more about the conference agenda and goals.

For more information contact Chelsea Boilard at cboilard@colemanadvocates.org or Margaret Brodkin at margaret@margaretbrodkin.com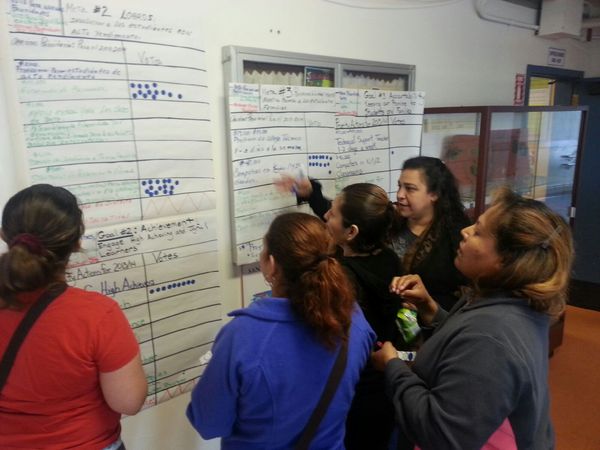 Cleveland Elementary School PMAC Leaders Weighing in on the School Budget
Support Coleman Today! Click Here to Give Online.

Click here to "like" us on Facebook
and get access to daily issue updates and media links

---
| | |
| --- | --- |
| | |