click to view this email in a browser
Congratulations to our 2013 Coleman grads!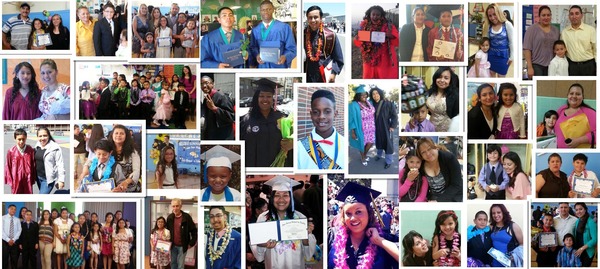 City Budget Update


The Mayor's proposed budget release last week was celebrated by many who are concerned about vulnerable populations in San Francisco, and prioritized restoration or even expansion of key mental health, HIV prevention, substance abuse treatment, homelessness prevention and senior/people with disability services. We want to thank the Mayor for prioritizing many of the city's struggling residents in his proposed budget.

DCYF Funding Results

For the world of children, youth and their families, the news seems mixed. There aren't any changes in the Mayor's budget regarding the Department of Children, Youth and their Families, from our early understanding of DCYF's budget. While the Mayor's budget instructions in December directed departments to make reductions, there were no decreases in funding for DCYF direct services. In fact, DCYF's budget has grown by over $7 million, predominantly because of growth in the Children's Fund. At the same time, we have heard a lot of critical feedback about how the recent RFP was rolled out: that community based organizations had little to no involvement in the community needs assessment; that the criteria for who got funded through the RFP may not have been consistent; that the results of the RFP being released so close to summer presents serious challenges to planning for organizations; and that the results of the RFP will negatively impact smaller organizations that serve specific youth populations or youth with higher needs.

Coleman Advocates, as you all know, does not take positions on funding for individual organizations. Rather, we have been working to build our analysis of the impact of the RFP results and want to share our understanding with all of you.

Funding Loss/Gain by District

Coleman has created an analysis of the DCYF funding results by district, including whether there has been an increase or decrease, for Out of School Time (OST - after school and summer programs for K-8th grade students) and Youth Leadership, Empowerment and Development (YLEAD - teen programs for high school age youth).

Click here to view and/or download the chart.

As you can see, there have been reductions of funding allocations for OST and YLEAD in districts 1, 5 and 6, and increases in all other districts. We acknowledge that this analysis is not perfect (an organization could be based in one district but provide services in 2 neighborhoods), but helps provide some insight into how different communities may be impacted. The chart includes a lot of information, including 2010 census numbers of children and youth in those districts as well as the rates of poverty (which is for all residents, not just residents under the age of 18), but we hope it will open up the conversation about the geography of how funding is being allocated.

Race/Ethnicity and Gender Analysis

We recently received additional information from DCYF about the race/ethnicity and gender breakdown of kids served by organizations that received a decrease or elimination of funding—in the hopes that this could open up the conversation about who might be impacted by the shifts in funding, including whether those children & youth are now being served by another organization. As soon as we complete it, we will share our analysis of this data, as well as information on the number of summer programs that received a reduction or elimination of funding and how that will impact children and youth this summer.

If you have any questions, please contact Chelsea Boilard at cboilard@colemanadvocates.org.