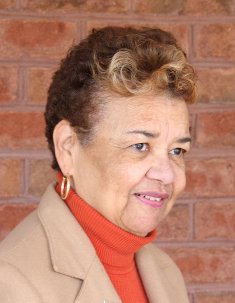 Laurel Tucker Duplessis
A memorial celebration of Laurel's life is planned by the family to honor her on Easter
Sunday, March 31, 2013 at 3:00 PM
Hampton University Chapel, Hampton, VA
Preceding service at 2:00 PM Laurel will be honored by an Omega Omega Service, Hampton Alumnae Chapter of Delta Sigma Theta Sorority, Inc.
In lieu of flowers, the family has requested donations be sent to Sentara Health Foundation, c/o Transplant Emergency Assistance Medical (TEAM), 6015 Poplar Hall Drive, Suite 308, Norfolk, VA 23502
For those who may desire, flowers must arrive by Saturday, March 30, 2013 by 2:00 PM
Laurel's remains will be cremated and laid to rest in a private ceremony.
She is survived by husband, Errol Duplessis of Hampton, VA (married 48 years and 10 months); daughter Lauren D. Chachere of Germantown, TN; son Arem Duplessis (Wendi) of Brooklyn, NY; grandchildren Grant, Noah and Jackson Chachere, and Remmi and Luke Duplessis; sisters Lynette Tucker and Dr. Paula Tucker-Hogan (Guy) of Hampton, VA and Sherry Tucker Brown (Bernard) of Bourne, MA; and a host of cousins, nephews, nieces, grandnephews, grandnieces and one great- grandniece.
Laurel Tucker Duplessis, an artist, teacher, and museum curator, continues to illuminate the lives of so many she has touched, even after her sudden passing on February 8, 2013.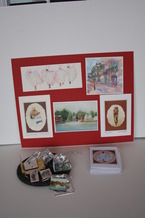 Born on July 19, 1939 in Bronx, NY, she studied with Charles Alston at City University in New York, earned a B.F.A. degree from Massachusetts College of Art and a M.A. in Museum Studies from Hampton University.
Laurel's art reflects her travels to Africa, The Caribbean, Mexico and South America. She has exhibited in many national and international venues, including the New Orleans World's Fair, the Hampton University Museum, the Schromburg Center (Black New York Artists of the 20th Century), Kirby Gallery, Barbados, B.W.I., and Stella Jones Gallery to name a few. In 1992, she was commissioned by her sorority Delta Sigma Theta to create a painting recognizing their Summit III theme, "Preparing the Sons of Manhood." Duplessis served on her Sorority's Commission of Arts and Letters from 2006-2008. In 2006, she authored a booklet entitled, "Basic Ideas for Collecting African-American Art. In 2008, she was honored by her beloved sorority as a recipient of the prestigious, "Keeper of the Flame Award".
While creating, she taught college courses in art, art history, and humanities; served as the Curator of Art at the Hampton University Museum; and retired as Curator of the Art and Artifacts Division of the Schomburg Center of Research in Black Culture in Harlem. While working at the Schomburg Center, she was invited by MacMillan Publishing Company to write an essay on African-American artist Norman Lewis for the Encyclopedia of African American Culture and History.
Cards may be sent to
Duplessis
19 Seaview Drive
Hampton, VA 23664