In this issue
-- New Executive Director & Board VP
-- Wine Shipping Fact Finding Commences
-- HR5034 Correspondence
-- Corkage Anyone?
-- Joan Carter Conway Fundraiser: Are you going?
-- Other Recent Press

Changes at the Top
It is with great pleasure that MBBWL announces the appointment by our board of our next Executive Director, John Hesse.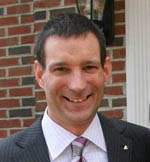 John is a Montgomery County citizen and well-respected Washington advocate, having founded Cero Strategies. He has managed and directed all aspects of two national government relations/legal departments and was a prominent advocate during the debates on tax relief and permanent normal trade relations with China. John successfully advocated for the Council of State Governments to adopt a piece of his state legislation as model legislation and was also appointed by the Montgomery County Executive to the East County Citizens Advisory Board, serving as its Secretary, Parliamentarian and Chair of its Budget Committee.

John received his B.A. in American Government from Franklin and Marshall College in Pennsylvania, and his J.D. from Hofstra University in New York. He is married and the proud father of three children.

If you would like to correspond with John, please feel free to email him directly at jhesse@mbbwl.org.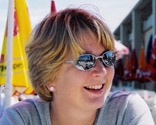 We are additionally excited to welcome to the board a new Vice President, Kate Pynn. Kate is the Managing Director for FlackVentures, Inc., a professional services firm that produces rapid, targeted business results for clients. Kate's expertise is in finding, acknowledging, and resolving company challenges, with a focus on Business Process, Organizational Development and Change, Web Consulting, and Business Development. Kate has over 18 years of experience in requirements gathering, measuring the impact of change at all levels of an organization, and developing/implementing solutions. Kate received a Bachelor of Art in English and Philosophy from Washington College and a Master of Art in Business Management from Antioch University McGregor.

You can reach her directly at kpynn@mbbwl.org.

Wine Shipping Fact Finding Commences
The Baltimore Sun reported on May 31st in "Wine-shipping study begins" that the Comptroller's office has started gathering input for its report due to the General Assembly by the end of the year. Some of you contacted Comptroller Franchot's office as a result of our email two weeks ago and have been hearing back from Jeff Kelly, his head of field enforcement. We understand from the article that the Comptroller's office will be reaching out to MBBWL for the next meeting. Stay tuned for the update.

HR5034 Correspondence
Wine Peeps sent an open letter to Warren Buffett about HR5034 entitled "An Open Letter to Warren Buffett Regarding H.R. 5034" wherein they make a compelling argument that a free-market thinker like Buffett, whose holdings include several alcohol distributors, should be opposed to this scurrilous effort by the Beer Wholesalers of America.

Free The Grapes posted an article on May 20, 2010 entitled "Do Attorneys General Really Support HR 5034?" in which they question communications from alcohol wholesalers to Capitol Hill that the AG's support HR5034. In talking with an aide to our own Doug Gansler, their office made it clear that signing the AG letter did not condone the actual bill addressing their "concerns." The aide to AG Gansler pointed out that she thought the Beltway Liquor lawsuit, TFWS v. Franchot, was an example of the type of legal proceedings the state was trying to avoid. I reminded her that it was the AG's decision to appeal the case four times. Also, she pointed out that one of the results of the Trone Brothers victory, legalizing volume discounts in Maryland for alcohol purchases, could have negative public policy implications because people tend to drink more when alcohol costs less.

The Wine Law Blog posted an article on May 10, 2010 entitled "House Bill Threatens Local Wineries and Microbreweries" that talks more about the chilling effects of HR5034 to the San Diego businesses.

Lastly, I had occasion to speak with an aide to Representative Frank Kratovil, so far the only Maryland Congressman to sign onto the bill. He told us that Rep. Kratovil had heard from a number of constituents on both sides of this issue but ultimately decided to support the bill. When asked which "guys on the street" supported it and what they had to say, the aide replied that they had heard from some alcohol distributors in the 1st district. Apparently, Rep. Kratovil is interested in having "constructive dialogue" about a way to bring the two sides together if we have any suggestions; we told him the bill was unnecessary and that there was nothing constructive to do about it short of killing the legislation.

Corkage Anyone?
We are looking for a few good men and women to help us with the fight to legalize your local restaurant's right to determine whether they want to allow you to bring a bottle of wine onto their premises, something that is currently illegal in the Free State. Please get in touch with Kate Pynn if interested and available.

Joan Carter Conway Fundraiser: Are you going?
Senator Joan Carter Conway is having a fundraiser on June 18th in Baltimore. What kind of wine do you think she is serving? Click here to vote.

Other Recent Press

Congratulations and best wishes to John Hesse. It has been an honor filling in for Adam during this exciting legislative session. I hope that everyone will offer the same support to John that you have given to Adam and me.

Tastefully yours,

Paul Hoffstein
Former Interim Executive Director
Marylanders for Better Beer & Wine Laws
4315 Underwood Road
Baltimore, MD 21218
Tel: (443) 254-8510
http://www.mbbwl.org
Facebook: http://www.facebook.com/MBBWL
Twitter: http://twitter.com/mbbwl
Donate: https://www.paypal.com/cgi-bin/webscr?cmd=_s-xclick&hosted_button_id=2184279