---
ACUPUNCTURE FOR CHRONIC PAIN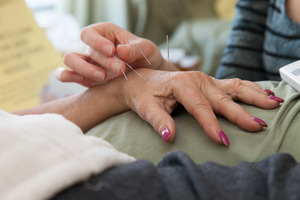 We treat people for chronic pain every day at Acupuncture Together, usually with successful outcomes. Chronic pain is defined as any pain lasting 3-6 or more months.
Click here
to read our blog post discussing chronic pain, which includes some interesting and informative research about the efficacy of acupuncture for chronic pain.
If you're struggling with chronic pain it is certainly worth trying acupuncture, and we at Acupuncture Together will do our best to help. With
regular acupuncture treatments
you may be able to reduce or possibly even eliminate your pain, or use acupuncture for pain management. With the reduction of pain you can live a fuller and more active life.
Click here to make an appointment, or call 617-499-9993.

Forward this message to a friend.
---
FEBRUARY BFF SPECIAL: BRING A FRIEND/FAMILY FOR FREE!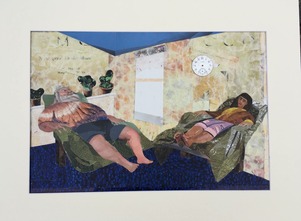 Invite a friend or family member who has never been treated at Acupuncture Together to try a free treatment when you have an acupuncture follow-up!

"Hey Sue, I'm going for acupuncture, want to come with me and try it? I can bring a friend for free."

Please CALL 617-499-9993 to book this special.

Sorry, this special can't be booked online.

Regular $20-40 sliding scale rate applies - not valid with use of nap pack or other discounts.
This special is only valid for friends/family who have never been treated at Acupuncture Together. You're welcome to enjoy this special as many times as you'd like with different friends and family throughout February. You and your friend/family must come in together at the same time.

---
OUR NEW SCHEDULE STARTS THIS WEEK!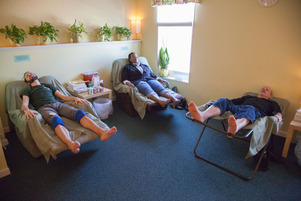 Monday: 9:00-1:00 (Justine), 3:00-6:15 (Lea)
Tuesday: 2:15-6:45 (Justine)

Wednesday: 9:00-1:00 (Lea)
Thursday: 2:15-6:45 (Justine)
Friday: 9:00-1:00 (Justine), 2:15-6:15 (Lea)
Saturday: 9:00-12:00 (Justine), 12:00-2:00 (Lea)

---
WE APPRECIATE YOUR REFERRALS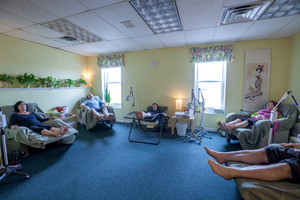 By telling others about Acupuncture Together, YOU help us to continue offering the most affordable and convenient acupuncture in Cambridge!
THANKS to all of you who have told your friends, family, co-workers, doctors and other health care professionals about our services and written thoughtful online reviews.
---
OUR SLIDING SCALE, GIFT CERTIFICATES, STAYING CONNECTED & MORE!

Our Sliding Scale:
we offer sliding scale pricing of $35-55 for first visits and $20-40 for acupuncture follow-ups, as well as packages of 10 treatments for $175-350 (add $15 for a first visit) everyday for everyone. Pay whatever works for you.
Gift Certificates

are always available for purchase in any amount you'd like. Purchase them by phone at 617-499-9993 or in-person at our office.


"LIKE" US ON FACEBOOK
and INSTAGRAM for interesting acupuncture and health-related articles and information, the latest happenings at Acupuncture Together, fun photos and memes like these: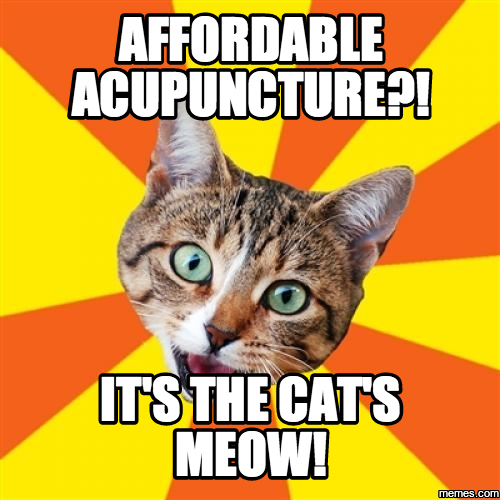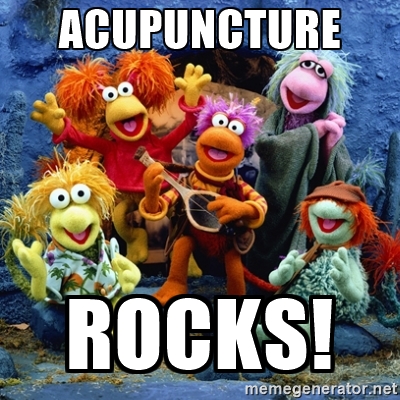 Acupuncture Together Baby Bulletin Board - If we've helped you to conceive, supported you through your pregnancy and/or helped you to get your labor started we'd love to know how you are doing and for you to send us a photo for our Acupuncture Together Baby Bulletin Board. It could be a family photo, you and your baby or your baby alone, whatever you'd prefer. You may submit a photo via

email to info@acupuncturetogether.com and we will print it, OR snail mail a photo to us at Acupuncture Together, 2464 Massachusetts Avenue, Suite 420, Cambridge, MA 02140.

Join POCA, the People's Organization of Community Acupuncture -
POCA is a community acupuncture cooperative working to
help improve access to affordable acupuncture. Patient/community membership includes some great benefits.
TO JOIN POCA, CLICK HERE!
---
Thanks For Sticking With Acupuncture Together!