In this message: Stephanie Syjuco | MFA exhibitions | Latin American Art Panel | Andrea Zittel | and more


Voices Lecture Series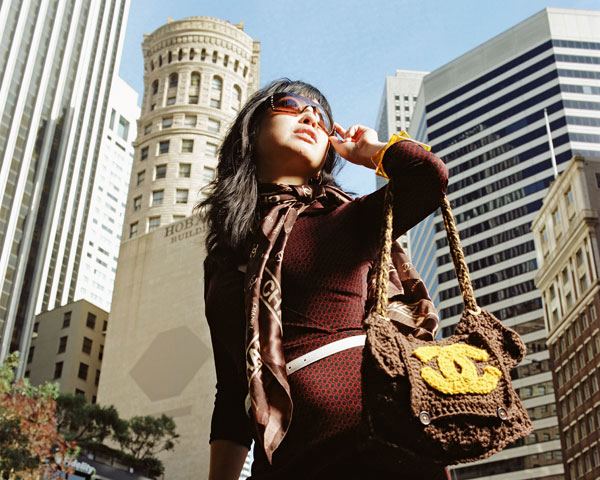 Stephanie Syjuco: Artist
Tuesday, March 30, 5 pm

Stephanie Syjuco's recent work uses the tactics of bootlegging, reappropriation, and fictional fabrications to address issues of cultural biography, labor, and economic globalization. Working primarily in sculpture and installation, her objects mistranslate and misappropriate iconic symbols, creating frictions between high ideals and everyday materials. This has included re-creating several 1950s Modernist furniture pieces by French designer Charlotte Perriand using cast-off material and rubbish in Beijing, China; starting a global collaborative project with crochet crafters to counterfeit high-end consumer goods; and searching for fragments of the Berlin Wall in her immediate surroundings in an attempt to revisit the moment of capitalism's supposed global triumph.

Born in the Philippines, Syjuco currently lives and works in San Francisco. Her work has been shown nationally and internationally, including exhibitions at the Whitney Museum of American Art; The New Museum; SFMOMA; The Contemporary Museum, Honolulu; The San Diego Museum of Contemporary Art; and the California Biennial at the Orange County Museum of Art, among others. Throughout 2007 she led counterfeiting workshops at art venues in Istanbul, Turkey; Beijing, China; and Manila, Philippines. In October 2009 she presented a parasitic art counterfeiting event, "COPYSTAND: An Autonomous Manufacturing Zone" in Frieze Projects, London; and contributed proxy sculptures for P.S.1/MoMA's joint exhibition, "1969." She is a recipient of numerous awards, including a 2009 Joan Mitchell Painters and Sculptors Award.



In the Gallery





MFA Thesis Exhibition
Alejandro Borsani, Maria Jönsson, Orson Panetti, Raychael Stine
March 30 – April 3
Opening reception: Wednesday, March 31, 5-8 pm

Alejandro Borsani uses video, computation, sound and physical phenomena to create spaces for rational reflection, bodily experimentation and emotional contemplation.

In her interdisciplinary exploration of violence, sexuality and female criminality Maria Jönsson approaches serious subject matter with deadpan humor and poetic matter-of-factness.

Orson Panetti works with new and found footage to craft video pieces that approach the cinematic environment as a meditative space, utilizing imagery that suggests an alternate collective unconscious of re-contextualized pop culture experiences.

Raychael Stine's paintings often depict dogs and a kind of implied violence in a highly literate painterly language. However, the works are not necessarily about dogs, violence or even painting. Maybe they are about us.



Voices Lecture Series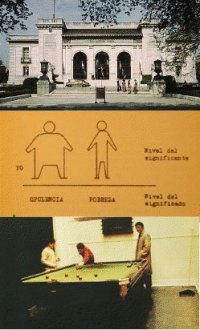 New Perspectives on Modern and Contemporary Latin American Art
Featuring cultural historian Claire Fox, and art historians Irene V. Small and Daniel Quiles
Saturday, April 3, 2 pm
*Organized by the Lectures and Events Committee, Art History Department, UIC


Claire F. Fox "The Pan American Union Visual Arts Section and Its Relation to Mexican Art"

Fox is Associate Professor of English and International Studies at the University of Iowa. Her research and teaching interests include U.S.-Mexico border studies, hemispheric studies, visual culture studies, and cultural policy studies. This talk is related to her current project about the visual arts programs of the Pan American Union in relation to Cold War politics and theories of economic development.


Irene V. Small "When is Art? Or, How to Make a Work That is Not a Work of Art"

Small is Assistant Professor of Modern and Contemporary Art History at the University of Illinois, Urbana-Champaign. She is currently working on a book about the experimental practice of the Brazilian artist Hélio Oiticica in Rio de Janeiro, London and New York in the 1960s and 70s. In particular, the book examines the intersection of discourses of developmentalism and organic processes of emergence in the articulation of a participatory art paradigm in mid-1960s Brazil. Her articles and essays have appeared in journals including Artforum, Res: Anthropology and Aesthetics, The Getty Research Journal, Image[&]Narrative, and Spectator. She received her Ph.D. from Yale University in 2008.


Daniel Quiles "Between Code and Message: Argentine Conceptual Art in the 1960s and 1970s"

Quiles is an Assistant Professor of Art History, Theory, and Criticism at the School of the Art Institute of Chicago, where he teaches courses on the theory and history of postwar art of the Americas. He was a 2003-2004 Critical Studies Fellow in the Whitney Independent Study Program, and has since written criticism of contemporary art in Arte al día, ArtNexus, Art in America, and Artforum, as well as catalogue essays for exhibitions at Americas Society, Art in General, and the David Rockefeller Center for Latin American Studies at Harvard University. In September 2009, he defended his dissertation on conceptual art in Argentina at the CUNY Graduate Center, and is now in the process of expanding this project into a book.



Voices Lecture Series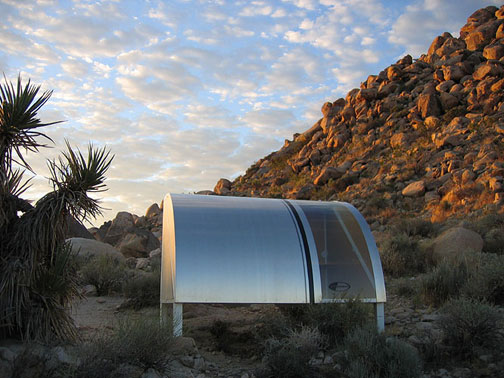 Andrea Zittel: Artist
Special location: the MCA Theater, 220 East Chicago Avenue
General admission $10, MCA members $8, students with valid ID $6
Monday, April 5, 6 pm
*Co-presented with the Museum of Contemporary Art, Chicago, in conjunction with the exhibition Production Site: The Artist's Studio Inside-Out

Internationally renowned artist Andrea Zittel speaks about her work and describes how her studio in the high desert of California serves both as a space for exploration and as a place for crafting and presenting objects, materials, spaces and ideas. Zittel's sculptures and installations transform everything necessary for life -- such as eating, sleeping, bathing, and socializing -- into experiments in living.

Andrea Zittel is an assistant professor of the Roski School of Fine Arts at the University of Southern California, who has had many solo exhibitions worldwide. She has received a Lucelia Artist Award from the Smithsonian American Art Museum; a Coutts Contemporary Art Foundation Award; and an Alfried Krupp von Bohlen und Halbach Foundation catalogue support prize. Zittel has also organized the smockshop, "an artist run enterprise that generates income for artists whose work is either non-commercial, or not yet self sustaining" by selling smocks; and High Desert Test Sites, "a series of experimental art sites" which "provide alternative space for experimental works by both emerging and established artists."



Voices Lecture Series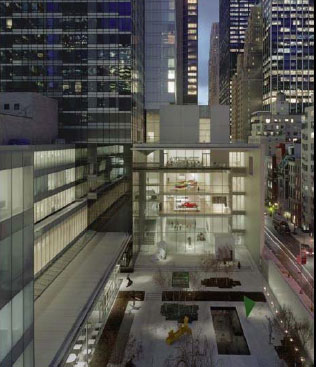 Stephen Rustow: Architect
"Fail Better: (re) Making the MoMA"
Tuesday, April 6, 5 pm

*Organized by the Lectures and Events Committee, Art History Department, UIC

Stephen Rustow (AIA, AICP) is the founder and principal of SRA/Museoplan, an interdisciplinary practice that works with museums and architects to plan, program and design the presentation of cultural collections; recent projects include the Museum for African Art in N.Y. and Galleria il Gabbiano in Rome. A graduate of M.I.T., Mr. Rustow was Director of the Paris Office of I.M.Pei &Partners on the expansion of the Louvre and led the American team on the renovation and expansion of the Museum of Modern Art (MoMA) with KPF and Taniguchi Associates. A Professor of Architecture at the Cooper Union, he teaches Third Year Design and a seminar on museums.



In the Gallery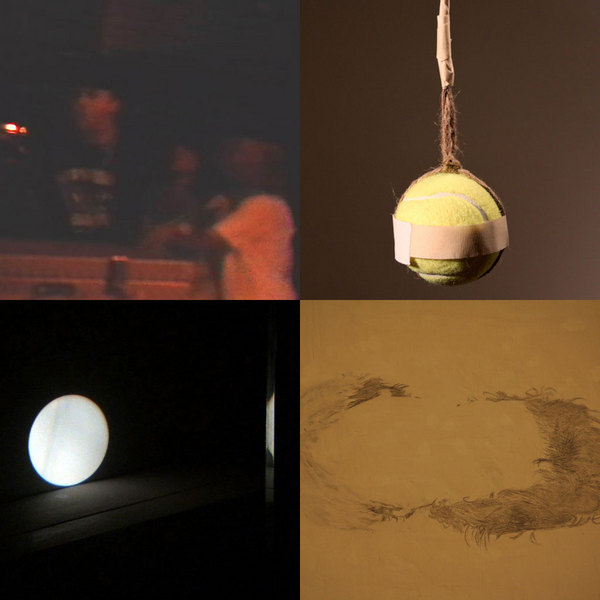 MFA Thesis Exhibition
Olivia Ciummo, Julio Obelleiro, Nicholas Wylie, Allison Yasukawa
April 6 – 10
Opening reception: Wednesday, April 7, 5-8 pm

Olivia Ciummo works primarily with moving images in which she uses the poetics and the languages of cinema to define experiences.

Julio Obelleiro creates interactive video installations and site-specific projections utilizing light to initiate shifts and illusions in the viewers' perception of space.

Nicholas Wylie is an arts administrator and artist who works in a variety of media with one instinct: that it feels conservative to posit the way forward through the past, and yet knowing that we dropped something important back there.

Allison Yasukawa questions the ways in which culture is imprinted on the body and the strange things that happen when one's conventional context shifts.



In the Great Space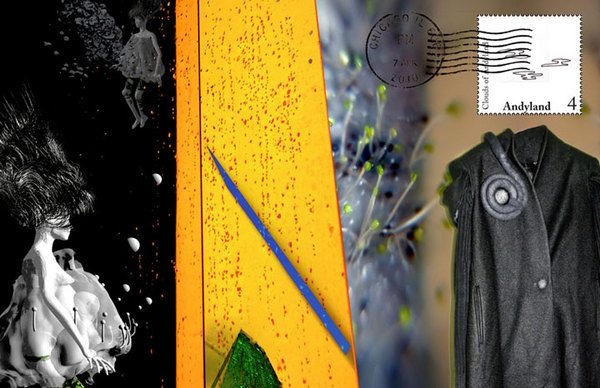 MFA Thesis Exhibition (special location: Great Space, Art and Design Hall, 5th floor)
Joe Baldwin, Heejoo Kim, Tesia Kosmalski, Andrew Oleksiuk, Arunan Rabindran
April 6 – 13
Opening reception: Wednesday, April 7, 5-8 pm

Joe Baldwin asks that the audience bring, in the form of paper to be shredded, any barrier that impeded your dreams and desires.

Heejoo Kim: constructs 3D images of paramnesia (a distortion of memory in which fact and fantasy are confused), envisioning eidetic scenes populated by maternity wear and floating bodies.

Tesia Kosmalski offers 'Echo Coats', a narrative series of speaker-equipped, wearable garments. Through experience, the wearer is encouraged to celebrate and challenge the sonic traversal of public space.

Andrew Oleksiuk presents a new piece that investigates transmodernism and virtual worlds.

Arunan Rabindran creates a sensorial space that combines olfactory, visual and auditory elements and is modeled after his memory of the scent of monsoonal rain hitting fresh dry earth.



Around the Town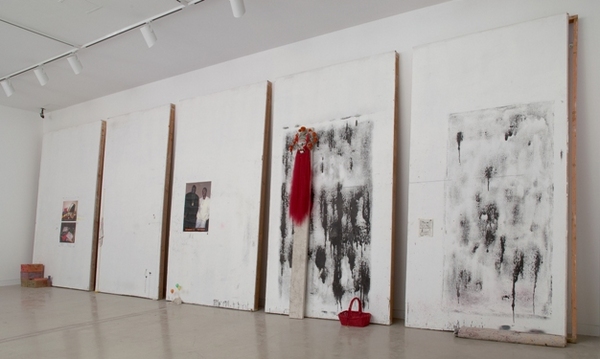 Production Site: The Artist's Studio Inside-Out
Feb. 6, 2010 - May 30
Museum of Contemporary Art
220 East Chicago Avenue, Chicago

Production Site reexamines the artist's studio as subject, presenting work that documents, depicts, reconstructs, or otherwise invokes that space, revealing how the studio functions as a place where research, experimentation, production, and social activity intersect. The exhibition reflects and addresses the pivotal role of the studio in artists' practice while alluding to its enduring status in the popular imagination.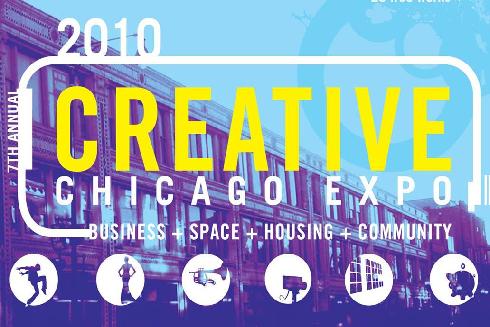 2010 Creative Chicago Expo
Saturday, April 10, 10:00am - 4:00pm
Chicago Cultural Center
78 E. Washington, Chicago
312-262-9866

The Creative Chicago Expo is free and open to the public. Now in its 7th year, the Creative Chicago Expo connects artists and art organizations in all disciplines -- music, dance, theater, film, design, new media, fashion, publishing, visual art -- with the support, services and networks they need. Last year, over 5,000 people connected with vendors, workshops, and consultants, taking advantage of Chicago's top resources, services and expertise for individuals and organizations in all the arts. This year we have 20+ workshops, 100+ vendors, and 40+ consultants.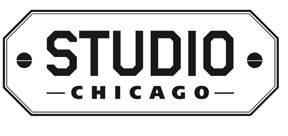 For more information, visit www.studiochicago.org

Core Studio Chicago partners include: Chicago Department of Cultural Affairs, Columbia College Chicago, Gallery 400, Hyde Park Art Center, Museum of Contemporary Art, The School of the Art Institute of Chicago, and threewalls.



All events at Gallery 400 are FREE!


Gallery Hours:
Tuesday - Friday: 10-6
Saturday: 12-6

Gallery 400
Art & Design Hall
400 South Peoria Street (at Van Buren)
Chicago, IL 60607

Gallery 400 is 1/2 block north from the UIC/Halsted station on the CTA Blue Line. Parking is available at UIC Lot 9 (Morgan and Harrison). Some street parking is available.

312-996-6114 tel
312-355-3444 fax


More info on our website and blog.

Follow us on twitter.

Become a fan on Facebook.

Also on MySpace.


Gallery 400 is supported by the Andy Warhol Foundation for the Visual Arts; the College of Architecture and the Arts, University of Illinois at Chicago; the Illinois Arts Council, a state agency; and the Institute of Museum and Library Services, a federal agency. The Daryl Gerber Stokols and Jeff Stokols Voices Series Fund provides general support to Gallery 400 programs.



---
| | |
| --- | --- |
| | |