IN THIS ISSUE...
Membership
Thank You Sponsors
Featured Events
Workshops + CE Hours
CHAPTER NEWS + EVENTS
Membership Campaign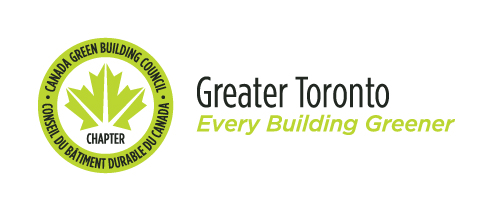 Join us in 2014! If you purchase or renew your 2014 Chapter Membership today, you will be automatically entered into a draw to win a new Apple iPAD Air and will also receive a $25 discount to this week's LEED Breakfast Series, Session IV.​



Thank You Renewed Sponsors


A special thank you to renewing sponsors: Ledcor and Enbridge at the Gold level; and Cadillac Fairview Corp at the Silver level.
Featured Professional Development and Events
Here are some of this month's highlights from our 2013 course schedule:
Where to TO? Dec 4
Join us at our annual Chapter Member appreciation event, Where to TO?
You'll have the opportunity to have your say on where you feel the Chapter should focus its green building advocacy initiatives in 2014. Breakout sessions for each topic will be moderated by subject matter experts. Click here to submit topics for debate and to register for the event.
LEED Breakfast Session IV: LEED v4, Dec 6


LEED v4 emphasizes whole building lifecycle assessments and provides insight into the integrative process and the optimization of performance, beyond the scope of location and building type. It raises the bar for market leaders, helping to continue innovative and dramatic performance improvements. What does this mean for buildings seeking initial LEED EBOM certification? What needs to be considered when re-certifying with LEED v4? Come find out at our last 2013 LEED Breakfast Series Session!



LEED Green Associate Study Course,

Dec 10-11

(Kitchener)
Our most popular course! This two-day LEED Green Associate study course provides the foundational knowledge for the LEED Green Associate exam and to attain your first level of credentialing.

Holiday Green Drinks

, Dec 18


Celebrate the holiday season with fellow Chapter members and a large number of Torontonians interested in the GTA's green industry!

GREEN BUILDING NEWS

CaGBC Leadership Awards
Each year the CaGBC recognizes individuals and organizations who have made a significant contribution to the CaGBC's mission and goals in advancing green building in Canada. The call for nominations is now open, submit them here before Jan 6, 2014.​

2013 Race to Reduce Awards
Over 600 landlords and tenants are now collaborating to reduce energy use in over 170 buildings in support of the Race to Reduce's collective 10% energy reduction target. On Dec 5, the commercial real estate industry will come together to recognize these efforts and those of the 2013 Building Performance, Team Excellence, and Energy Champion award winners. Don't miss this exciting evening of celebration, networking, and suspense as the 2013 Race to Reduce Award winners are announced. RSVP today.

Graduate Program in Building Science Information Session
Looking for a future in sustainable design? In twelve months you can earn professionally relevant, graduate education for a career in the architecture, engineering and construction industry.

To learn more about Ryerson's graduate program, join their Information Session on
Thursday, Dec 12, 2013 at 6:30 PM.
Department of Architectural Science Building
325 Church Street, room ARC-202 (The PIT)

CONTACT: bldgsci@ryerson.ca to register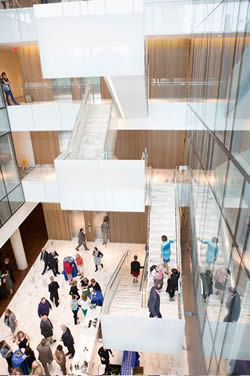 ETFO Headquarters, A Pinnacle of Sustainable Building Practice
The Elementary Teachers' Federation of Ontario's (ETFO) headquarters was conceived to be a pinnacle of sustainable building practice with goals for a minimum 60 percent energy reduction over the MNECB and LEED Platinum certification. Take the virtual tour of the building's extensive green features here.

TRCA Geoexchange Designer Course
Learning to install GSHP systems will keep you competitive in a market forced to deal with rising energy costs and resource depletion. Click here to read more about this course or to enroll.

UPCOMING WORKSHOPS, CE HOURS & EVENTS
Check out some of our upcoming 2014 green building workshops, opportunities to gain CE hours, and other exciting events: