IN THIS ISSUE...
Important Chapter Message
OBC 2012 Lunch + Learn
Last Chance Workshop
We're on Facebook!
CaGBC Conference Registration Open
Waterfront TO Featured on "The Nature of Things"
TCA Awards Green
Toronto Highrise Critique
Workshops + CE Hours
CHAPTER NEWS

Important Chapter Message - Executive Director Update
After 3 1/2 years in the position, Lyle Shipley is leaving his post as the Executive Director of the Greater Toronto Chapter of the Canada Green Building Council. Under his leadership, and with the strong support of the Board, staff and volunteers, the Chapter has grown in reach, revenue, membership and diversity of programs and is well positioned to continue its early success. Read the full letter.

The New Ontario Building Code: Where Are We Headed?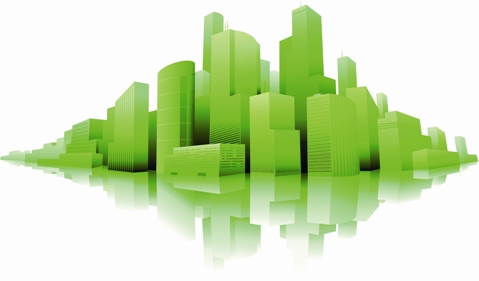 Our first rendition of this event was so popular, we sold out in under 48 hours! Put your name on the waitlist for the second run. Lunch will be served while we dig into the foundations, projections and comparisons of OBC 2012 to current and future national, international and LEED standards. Date to be determined. Read more and add your name to the waitlist.

Last Chance Workshop: LEED Canada for New Construction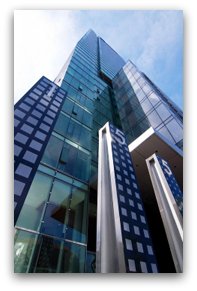 March 22: Review the technical details of LEED Canada for New Construction in this one-day interactive workshop. We'll also discuss technologies and strategies to achieve credits and cost feasibility. Use the opportunity to get your questions answered by an expert, and discuss your project challenges with other professionals. Read more and register!

Up next: Solar Energy: Best Practices for Residential Buildings, LEED Canada Core Concepts & Strategies

We're on Facebook!
Come like our page on Facebook and grow the Toronto green building community. Like us!

CaGBC National Conference + Expo 2012 Open for Registration
The theme this year is "Beyond Buildings: The Green City". Join CaGBC National in celebration of their tenth anniversary! Register Today!


GREEN BUILDING NEWS

Waterfront Toronto Profiled on Suzuki's "The Nature of Things"
David Suzuki and his daughter Sarika toured Waterfront Toronto's LEED ND Gold Pilot Project to see how it's transforming derelict and unused space into vibrant community spaces. To watch the episode and check out Waterfront's exciting progress, click here.

TCA Awards Green Building Projects & Companies
Evergreen Brick Works' The Centre for Green Cities, Tremco Canada and Martinway Contracting were among the winners for the Toronto Construction Association's "Best of the Best" and "Green Building Culture" awards. Read more.

Lisa Rochon's Latest Review of Toronto Highrises
Tall, thin, curvy, gorgeous – and heating the winter sky. Rochon's national column in The Globe and Mail investigates how architecture and urban design can invigorate or fail the city. She has been awarded, twice, the top prize for critical writing in Canada. In this article, she takes another critical look at Toronto's glass towers. Read the full article.


UPCOMING WORKSHOPS + CE HOUR OPPORTUNITIES

The first quarter of the year is full of green building workshops and other chances to gain CE hours:

Mar. 6-7 LEED Green Associate Study Course
Mar. 15 Free Greentech Webinar Series: Power Factor
Mar. 19 Solar Energy: Best Practices for Residential Buildings
Mar. 22 LEED Canada for New Construction: Technical Review 2009
Apr. 18 LEED Canada Core Concepts & Strategies
Apr. 26 LEED Canada for Homes: Program Review
May 2 Green Economics: Financially Successful Green Buildings
May 8 Understanding the Living Building Challenge

Complete list of workshops.