IN THIS ISSUE...
Green Building Lunch + Learn
Last Chance Workshop
Chapter Elections
Welcoming Novanni
CaGBC Conference Registration Open
RBC is Largest LEED Canada NC Project
EcoEnergy Program Cancelled Early
LEED Canada Homes Public Consultation Open
Stormwater Management Report
Workshops + CE Hours
CHAPTER NEWS
The New Ontario Building Code: Where Are We Headed?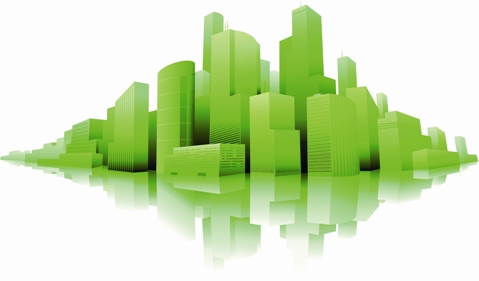 J
oin us for a unique perspective on the new Ontario Building Code (OBC 2012). Lunch will be served while we dig into the foundations, projections and comparisons of OBC 2012 to current and future national, international and LEED standards. Read more.
Feb 28, 12pm - 1:30pm, 1 GBCI CE hr
Duke of Wellington Pub, Bay + Adelaide
Register quick, limited to 35 seats!

Last Chance Workshop: LEED Canada for Existing Buildings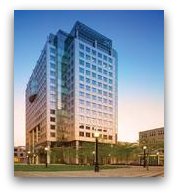 Feb 7: In 2011, the square footage the USGBC certified LEED EBOM exceed that of LEED New Construction for the first time. Learn why EBOM is the future and what it takes to increase the performance, comfort and health of your building. 7 GBCI LEED-specific CE hrs. Read more and register!

Up next: Green Economics: Financially Successful Green Buildings

Chapter Elections
We're excited to announce that Chapter Board elections will be commencing in mid-February. The call for nominations will be announced within the next few weeks. Start thinking now about ways you might want to contribute to the Chapter in 2012!

Welcoming Our Newest Sponsor
Novanni Stainless Inc. recently joined the Chapter as a Supporting Sponsor to further our mission to create a more sustainable built environment.

Novanni is a Canadian owned company manufacturing 100% recycled stainless steel sinks in the town of Coldwater, Ontario.

Read their story.

CaGBC National Conference + Expo 2012 Open for Registration
The theme this year is "Beyond Buildings: The Green City". Join CaGBC National in celebration of their tenth anniversary! Register Today!




GREEN BUILDING NEWS



RBC Centre becomes Largest LEED-NC Certified project in Canada
By achieving LEED-NC Gold, this award marks a special accomplishment for Toronto and for RBC Centre, a 1.2 million square foot office tower in downtown Toronto. Read more.

NRCan's EcoEnergy Program Cancelled Early
The Conservative government has cancelled its $400-million ecoENERGY Retrofit program ahead of schedule. Read more via The Star.

LEED Canada for Homes: Public Consultation Open Now
The CaGBC is proposing to raise the minimum energy efficiency threshold for LEED Canada for Homes from EnerGuide 76 to 80. Voice your feedback by contributing to the survey, open until February 17, 2012. Read more.

Stormwater Management: Successes and Lessons Learned
Guest contribution by Veronique Dryden.
The third in the 3-part series on how Credit Valley Conservation partnered with local businesses to integrate stormwater management systems. The article discusses the successes and lessons learned from the collaborative initiative. Read the full article.


UPCOMING WORKSHOPS + CE HOUR OPPORTUNITIES

The first quarter of the year is full of green building workshops and other chances to gain CE hours:
Feb. 7 LEED Canada for Existing Buildings: Operations + Maintenance
Feb. 9 Rainwater Harvesting Systems (sold out!)
Feb. 16 Free Greentech Webinar Series: Motor Management
Feb. 28 The New Ontario Building Code: Where Are We Headed?
Feb. 29 Green Economics: Financially Successful Green Buildings
Mar. 6-7 LEED Green Associate Study Course
Mar. 19 Solar Energy: Best Practices for Residential Buildings
Mar. 22 LEED Canada for New Construction: Technical Review 2009

Complete list of workshops.