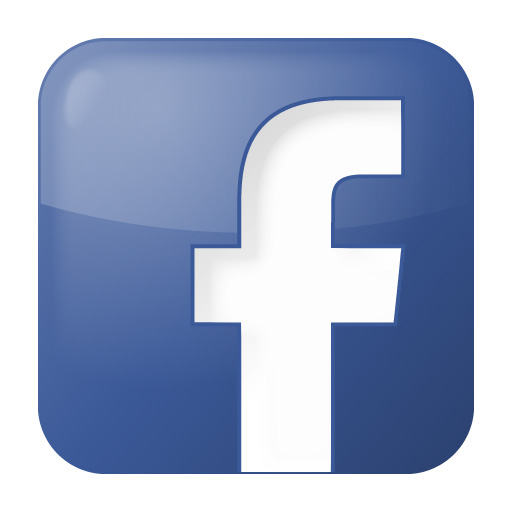 1. China: Encountering the Culture of a Rising Power
George Renwick
How can we understand the cultural differences that have an impact on Chinese relations with foreigners? How can we teach, train, and work with the Chinese more effectively? With a focus on the realities of Chinese culture today, we will examine real life stories of intercultural work with the Chinese.
These questions are of concern for educators, corporate managers, diplomats, social service personnel, and intercultural trainers.
2. Defining, Developing, and Defusing Difficult Dialogues
Andy Reynolds
&
Donna M. Stringer

"Can't we all just get along?" might be the desire, yet dealing with differences is not that easy. Unacknowledged bias, preconceived notions, and emotions such as fear can block communication and the ability to leverage diversity. Through a mix of lectures, case studies, and assessments this interactive workshop will offer effective tools and guide you through self-awareness exercises and challenging dialogues about real life cross-cultural issues.

This workshop is designed for anyone wishing to increase intercultural competence and comfort with difficult dialogues, whether in training, education, coaching, or management; and teachers helping students increase effectiveness in diverse environments.

3. Teaching Others to Navigate Cultural Complexity
Janet Bennett
Intercultural training has changed. Now we know more about what we
don't
know, and about some things we
need
to know. We will explore teaching and training design and methods, approaches to discussing cultural identity issues, and intercultural facilitation.
This workshop will explore the complexity of teaching others to navigate these challenging waters, whether you teach, train, coach, or facilitate across cultures in any context.
4. Emotional Intelligence and Diversity

Lee Gardenswartz
An emotional response is often at the heart of interpersonal and organizational roadblocks to diversity culture change. This workshop applies the concepts of emotional intelligence to address this essential dilemma of diversity: dealing positively with the inherently threatening existence of "people different from us."
This workshop is designed for change agents and those in charge of professional development in organizations; HR leaders, those who plan and lead diversity initiatives, trainers, and consultants.

5. Resolving Diversity Issues on Campus
W. Terrell Jones

Situations and events that involve diversity-related conflicts, learning opportunities and teachable moments are an inevitable part of any campus environment. This highly interactive session will focus on both proactive and reactive practices and actions, as well as individual and institutional responses. We will use a variety of learning techniques including case studies, personal experiences, lectures, videos, role-plays, and simulations.

This workshop is designed for administrators, staff, and faculty working with diversity.

6. Diversity as a Strategic Change Process
Anita Rowe

Gaining maximum advantage from diversity requires much more than training. This workshop will help participants grapple with the seven steps necessary to achieve meaningful culture change and develop a strategy for creating a culture of inclusion that is suitable and relevant to each participant's unique organization.

The workshop is designed for intercultural consultants, diversity coordinators, diversity council members and trainers, human resource professionals, or anyone who has the responsibility for leading and implementing a diversity strategy.
7. Intercultural Pedagogy: Teaching Every Student

Catherine Ross
What does teaching inclusively mean? How can pedagogy contain cultural bias? Is there a way to teach all students and still teach every student? Is the problem of "underprepared" students really the problem? We will identify best practices in inclusive teaching and underlying assumptions of common pedagogies, as well as application to participants' work.
This workshop is designed for anyone who teaches or facilitates in a higher education setting.
8. What in the World is Going On? Exploring Global Cultural Values
Andy Reynolds
&
Donna M. Stringer

Values may be stated or unstated, conscious or unconscious, subtle or overt—and they always result in behaviors that the actor believes is "right." When two "rights" collide, intercultural misunderstanding and/or conflict often occur. This class will begin with a framework for understanding intercultural values, examine the current research on cultural values, and introduce the latest instruments being used for measuring values.

This workshop is designed for trainers, educators, coaches, managers, or anyone wishing to increase their own intercultural competence.

9. Team Effectiveness
Lee Gardenswartz & Anita Rowe

When teams face challenges in leveraging differences and become dysfunctional, both productivity and morale suffer. However, when teams can apply Emotional Intelligence and Diversity (EID) to develop a team's infrastructure, both relationships and task accomplishment are enhanced.

This workshop is intended for managers of diverse teams/groups, team leaders, members of diverse workgroups, and consultants and trainers who conduct team-building interventions.

10. Advancing International and Diversity Collaboration: A New Paradigm and Pathway
Barbee Myers Oakes & Kline Harrison

While educators often share a mission to have interculturally and globally competent graduates, collaboration between international and diversity offices has been minimal at best. This workshop will describe an ethos that fosters inclusivity of all cultural intersections and distinctions.

This workshop is designed for those interested in and/or responsible for global and domestic diversity initiatives at colleges, universities, or other organizations.

11. Curiosity: The Keystone of Intercultural Competence
Janet Bennett

Americans have a saying that "Curiosity killed the cat." But conceivably, in intercultural relations, a lack of curiosity is more of a problem. As training or education professionals, we are frequently asked to prepare others for competent interaction across cultures, perhaps to think as "global souls," as Pico Iyer describes it. We will explore the centrality of intercultural curiosity in our work. Attendees will receive a collection of exercises useful for teaching curiosity in the intercultural context.

This workshop is designed for those who teach, train, coach, facilitate, or otherwise tend to ask, "What's this all about?"
For more information on WIIC or all other ICI programs please visit us at
intercultural.org
ici@intercultural.org
Intercultural Communication Insitute
8835 SW Canyon Lane Suite 238
Portland OR 97225
(503) 297-4622