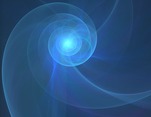 Free Audio Seminar Gift
from the World Spirituality Team
for you and all of your friends.
Click Here for a Map of Your Life:
The Five Great Awakenings.
This is a transformative teaching by Dr. Marc Gafni, offering a World Spirituality vision that can awaken your life's purpose and help align your life.
We invite your partnership: Please forward this email to your own list of friends, or to your community list. You might also consider posting this email on your virtual community bulletin board, or at any other appropriate place where people on the web can take advantage of the gift.
For a limited amount of time, anyone who receives this email can click on the link above and receive the gift of this illuminating teaching.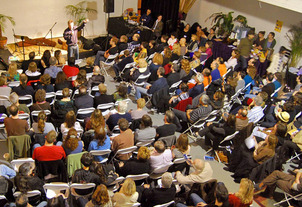 ~
Join Dr. Marc Gafni in Holland for our next International World Spirituality Event.
Dates:
3 day workshop 11-13th nov 2011
1 day workshop 15th nov 2011
"I love you."
Consider the impact that these words—spoken in the right place, at the right time, by the right person, in the right way—have had on your life. In our time, so many of the old words of the sacred have lost their capacity to move us, dethroned by the rigorous critiques of modernity and post modernity. But the authentic expression of love always holds a radical power to touch and even transform our lives...


Click here to read more and for complete event description.
For a one second taste of Dr. Marc on love as evolution and the evolution of love
.
And for a thirty second taste of a recent Dr. Marc Gafni teaching enlightenment.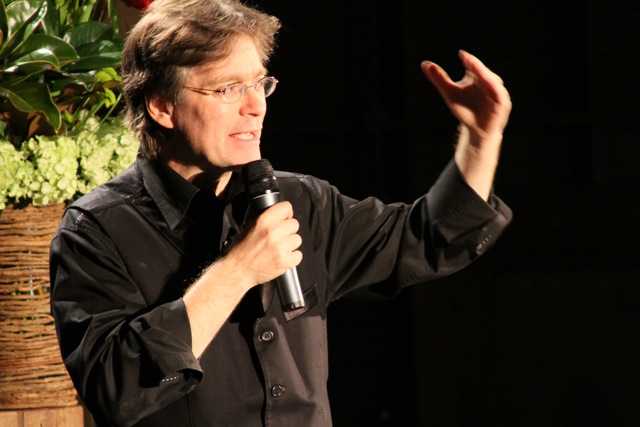 Welcome to Integral Church: First Fridays!
Integral Church is an enactment of Integral consciousness, initiated by Dr. Marc on New Years weekend 2010. In Integral Church, we engage a passionate and integrated spiritual practice that is emergent from the best of the world's spiritual traditions. Each First Friday has a theme. The themes deepen in each new cycle. The theme for this coming Dec. 2. First Friday is:
IDENTIFYING YOUR UNIQUE GIFTS:
THE POWER & PRACTICE OF THE EVOLUTIONARY LOVER
WHEN: December 2nd • eight pm
WHERE: 1584 36th Avenue ( apt B) San Francisco, Ca. 94122
For Directions, click here
Join your World Spirituality guide Dr. Marc Gafni, together with our fabulous program director Bence Ganti and inspired artistic director Marcy Baruch and friends at First Fridays-for an intimate and deep evening of practice, love, and relationships as we explore Identifying Your Unique Gifts: The Power and Practice of the Evolutionary Lover. In world spirituality teaching, the core joy and obligation of a human being is to live and give
Your Unique Gift.
Every human being has a particular set of gifts that they can offer in the world. What are your unique gifts? The nature of the gift, like the perspective held by every human being, is utterly unique. The ability to offer this gift freely in the world depends on our ability to free ourselves of limiting and false notions of who we are, and identify with our larger service. Some of our gifts are modest, private and intimate—some are larger than life and have dramatic impact in the public sphere. However, every Unique Gift arises and may be offered in all four quadrants. From a non-dual perspective, your unique gift creates your unique obligation. In the language of one teacher of Unique Self, Man's deed is God's need.
God needs your service. God, in the first, second and third person, needs your service. To live your Unique Self and offer your Unique Gifts is to align yourself with the evolutionary impulse and fulfill your evolutionary obligation as a Lover.
Living as an Evolutionary Lover is the passionate path of the New Enlightenment. The way you make this path real and alive in your life is by identifying and giving your Unique Gifts. Buddhism teaches the Enlightenment of Emptiness. To do this you must dis-identify with you personality story. And this is fully half the story.
The second half of the story is the Enlightenment of Fullness. To realize the enlightenment of fullness you must fully inhabit, embody and Live Your Story.
There are four key steps in this process:
1) Evolve beyond exclusive identification with ego
2) Take off the mask of your particular false self
3) Identify your Unique Gift
4) Begin to give your Unique Gift in the world
These four steps and the practices that take you there are the path to the Enlightenment of Fullness. The Enlightenment of Fullness - one of the core teaching we are unfolding at CWS - is a lodestone of the evolutionary emergent of World spirituality.
On each of the upcoming four first Fridays in December, January, February, and March we will engage in one of these steps:
Friday, December 2, 2011
Friday, January 6, 2012
Friday, February 3, 2012
Friday, March 2, 2012
Join us and participate - for the sake of the all - in the evolution and ecstatic expression of your highest and best self.
On Dec. 2, we are re-launching phase two of Integral Church: First Fridays. You are invited to show up to...
Integral Church: First Fridays
…
To the church you never went to when you were growing up because it
didn't exist.
…
To the synagogue you never even dreamed was possible.
…
To the monastery where you can talk, celebrate, and play.
…
To the ashram that is fully relational, contemporary, and evolutionary.
…
To the dance party where you can learn, grow, and transform
spiritually.
…
To the kirtan that also exercises the mind and interpersonal
relationships.
…
To a place where single people can openly and fearlessly meet
potential life partners.
…
To the conscious community where you can raise your babies, children,
and teens with spiritual values and practice.
…
To the place where the disenfranchised become re-enfranchised, and
the believers can dream into the future.
…
To a place where the lover is you, and you meet the beloved
in your own body.
…
To a center of evolutionary activism.
…
To a place where the special guest is you, and what you bring to it
effects the evolution of what we create together, and perhaps even the
evolution of consciousness itself.
If you want to know what we are going to talk about at First Fridays watch this video.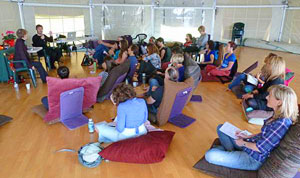 ~
We just had a wonderful event at
Esalen
which we shared in our last newsletter. You will love the beautiful transmission of love and teaching which you can feel from the pictures of Sally Kempton and Marc Gafni and the community at Esalen. In coming newsletters we will be sharing clips of the teachings themselves so stay tuned.



The Wounds of Love:
~
This past weekend we did a very deep dive with Dr. Marc in an intensive on the Wounds of Love which was given to a full house at the home of CWS leaders Marty and Heather in San Francisco.
One participant, Donna wrote:
"Thank You Marc for turning the events of
your life into inspired teaching that open the heart. To be able to suffer greatly and yet hold it as what you called the wounds of love and to offer us all healing through your experience - wow, you blew my mind and heart wide open in a way that has never happened to me before. Thank You!"

~ Upcoming Events: Save the date: Our new telecourse by Dr. Marc entitled:

Sexuality Spirituality and Shadow: Living Your Enlightenment
begins January 6 at five pm, pacific standard time, the first Tuesday in January. Join us for a seven week telecourse by Dr. Marc on The Future of Sex: Sexuality, Spirituality and Shadow. We are limiting the course to one hundred participants. A detailed outline of the course will be available by December 1. You can assure yourself a place by pre-registering now.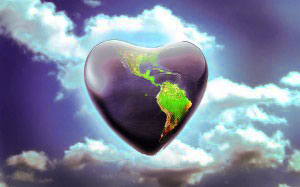 We are excited to share with you two World Spirituality teachings this week: We will be sharing with you every week a teaching from teachers of Global World Spirituality from around the globe:
~
The first teaching is by Dr. Marc Gafni, Teacher in Residence at the Center for World Spirituality. Dr. Marc explores what it means to live a life of evolutionary creativity rooted in your Unique Self. Like most of Marc's writing this is both a deep reality consideration on the very the nature of being and becoming as well as a clarion call to action. Evolutionary Creativity is one of core imperatives of World Spirituality. Three Steps to Spirit: Awakening Your Evolutionary Creativity and Reclaiming the Higher Obligation and Joy of Your Life.
Three Steps to God: Awakening Your Evolutionary Creativity and Reclaiming the Higher Obligation and Joy of Your Life
~
The second article is by Sally Kempton one of the leading voices in the Center for World Spirituality.
Sally talks about the seven steps to transformation in your life and walks the reader through their own transformation.
The seven steps to transformation are among the key technologies of an emergent World Spirituality.
~
We are also delighted to share a
new blog by Joe Perez
which is in part inspired by the vision of World Spirituality based on Integral Principles. Joe calls it World Language based on Integral Principles.
Joe's thinking aligns deeply with the tradition of Kabbalah in which language is realized as being far more then a mere shared agreement. Language in the realization of the kabbalist and in Joe's post post modern World Spirituality Kabbalah - is An Expression of Essence.
This is the first in a series of blog posts by Joe on Lingua-U, an experimental prototype of a World Language based on Integral principles. The language''s motto is "Lingua-U is the Language that Lets You Be YOU," and when it''s complete he intends for it to be a technology for radically increasing language awareness through embodied phonosemantic practices.
The prototype''s motto naturally ties in to Dr. Marc Gafni's Integral teaching on Unique Self:
"Lingua-U is the Language that Lets You Be YOU" -- because the language lets the user customize every phoneme in every word, within certain parameters which preserve the semantic essence.
Joe is an inspired Integral blogger who is well worth following.

This is what Ken Wilber had to say about Joe's book Soulfully Gay.

It feels important to go back again and again to the core articulation of our vision. To understand why the Articulation of a World Spirituality is the urgent need of our time.
We believe that the cogent articulation and enactment of a World Spirituality that speaks compellingly to the hundreds of millions of people, who are already at World-Centric and even Kosmocentric consciousness, may well be the most important next move that we can make in the evolution of consciousness.
1. For the first time in history, the core challenges to survival we face today are not local to a particular religion, country, or region. They are world challenges, ranging from the very real threats to the ground we walk on and the air we breathe, to world hunger, to the danger of nuclear weapons falling into the hands of a rogue state, to the most pressing issues of social and economic justice. There is no place left to hide, and the spiritual truth of the interconnectedness of all things is no longer a hidden teaching but an obvious truth. Whenever new life conditions come to pass, an evolutionary leap in consciousness and culture is required to meet them. The global challenges we face require the evolution of a new spiritual consciousness in which we realize that what unites us is so much greater then what divides us: we need a World Spirituality.
2. For the first time in history, there is a critical mass of at least two hundred million people who have reached Worldcentric consciousness. These people have expanded their circle of caring and concern beyond their ethnocentric affiliations. They are at home in the world and feel responsible for the world as whole, and not merely their country or religion.
3. For the first time in history, the most profound teachings as well as living teachers from all the great systems of spirit are readily available in a non-coercive and open-hearted form, not only to people of their particular religion, but to all who wish to come to study and practice with them.
4. For the first time in history, the notion of dual citizenship is readily understood and available. Not only can one be a dual citizen of two countries, but one can also remain committed to their native or chosen spiritual tradition, while at the same time being a citizen of World Spirituality.
5. For the first time in history, there are hundreds of millions of well-educated people who, although they cannot find their homes in the traditional religions, are searching for a compelling universal set of spiritual principles by which they can live their lives.
All of this informs the bold vision of World Spirituality we share with you the mission statement of the Center for World Spirituality"
The Center for World Spirituality: Mission Statement
Evolving World Spirituality is the urgent need and great adventure of our time. The yearning to articulate World Spirituality is rippling across the globe in the hearts and minds of tens of millions of people. For some people, the classical religions have lost their power. They seek a path of practice and commitment that transcends the traditions. For others, their intuitive desire is to transcend and include the traditions. They seek to live as dual citizens, rooted in their tradition, even as they locate themselves as citizens in the broader community of World Spirituality.
A World Spirituality based on the shared truths held to be self-evident by all great systems of spirit and gnosis across historical time, vertically evolved through the "conveyor belt" of higher and deeper structure stages of consciousness, is urgently needed at this moment in history. World Spirituality recognizes the evolution of structure stages of consciousness.
Evolving an authentic life rooted in commitment and freedom articulated and lived in the principles and practices of World Spirituality is the next great step in spirit's unfolding.
The Center for World Spirituality is writing a series of groundbreaking books and creating new templates for spiritual practice, education, and community. The templates are at once rooted in the past, present, and future. Welling up from an integration of the leading-edge emergent evolutionary insights taught by spirituality, psychology, and the sciences, World Spirituality paves the way for the next stage of evolution, seeding the ground of hope that is our collective memory of the future.

Every Month CWS host two Community Lab events
in which we enact the World Spirituality vision in community. The events are hosted by Dr. Marc and our program director Bence Ganti with many of the World's leading teachers and thinkers as guests. The community gatherings are not only for the sake of the participants - they are also Communal lab experiments dedicated to developing the leading edge evolutionary
we space
which is birthing the spiritual technologies of the future. The first monthly events - as described above - is called First Fridays. The Second is our monthly singing circle described below.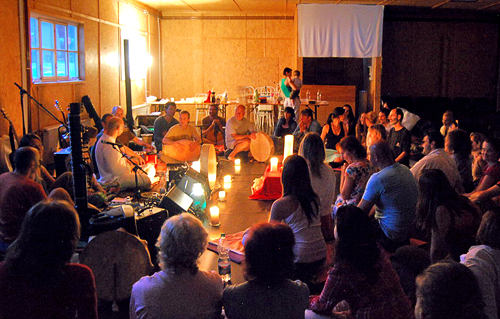 We invite you to join us for our first
CWS - SPIRITUAL SINGING CEREMONY NIGHT by Bence
in the San Francisco Bay Area!
When:
19 NOV!! Sat 7-10 PM



Expect:
- a cozy, warm house atmosphere, with shamanic drums, rattles,
candles, and good people
- a silent forest setting at the back slopes of Mount Tam
- easy-to-learn spiritual songs from around the globe
- drumming, guitars, rattles, voices
- atmosphere of praying, kirtan, meditation, creativity and fun!
What to bring:
- Arrive around 7 PM, and bring something for potluck!
- Please bring your own sitting cushion!
- If you have simple musical instruments like a rattle, drum, guitar, or
other you are welcome to join!
- Otherwise bring your vocal cords, and hands to clap
- No former training in music or such songs is needed
Location: "CWS Home Base" in Fairfax, 17 Ridge Rd, 94930
Look for Scenic road and then turn on to Ridge.
Contact phone: 510 517 6811
Timing: The party goes from 7 till 10/11-ish.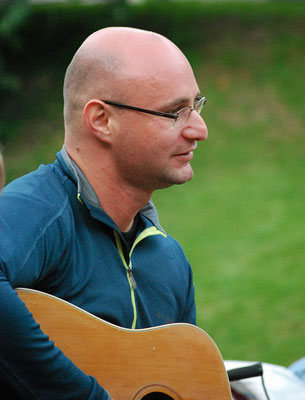 About Bence Ganti
Bence Ganti has been facilitating spiritual singing circles for 11 years, and has sang with many teachers in different traditions. He also learned from Krishna Das. On the musical line, a former rock guitarist, who turned away from the stage and sat on the ground to sing with others 11 years ago, to find a much deeper encounter experience through group work and spiritual music. Being a psychologist (MA), and clinical psychologist in Europe, he has been working with thousands of people. He is the head of Integral Academy in Hungary, a foremost integral school in Europe, and serves as Director of Content Development for the Center of World Spirituality.