In This Issue:
CBTF's Career Development Program What's New At CBTF
5th Annual Texas Hold 'Em Fundraiser Upcoming Events & Save the Date
F2F Training Travels to California
---
Conquering Challenges in Employment as a Brain Tumor Survivor
By: Stacia Wagner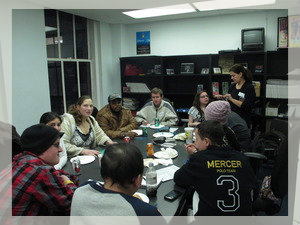 Members of the Career Development Program discuss employment with Dr. Cardoso
Finding a career which matches your strengths and abilities is not always easy. There are careers which may sound perfect, but actually may not be a good match due to physical or cognitive requirements. For example, working as a chef requires hours on your feet and the ability to process information quickly. I worked with several young adult survivors who were receiving services from the state vocational rehabilitation department who recommended careers or placement in a kitchen. For these survivors who could not be on their feet for 8 hours, who had no peripheral vision, or whose processing was slowed as a result of their brain tumor, this career option would have caused extra stress and would have been a poor match. However, because a survivor's challenges may not be visible and vocational rehabilitation workers may not be familiar with the unique challenges of a brain tumor survivor, this recommendation seemed to fit the person's interest.
As it is, a pediatric brain tumor survivor is five times more likely to face unemployment then their childhood cancer survivor peers. This high unemployment rate and the lack of knowledge or familiarity with brain tumor survivors in the education and vocational rehabilitation community, made apparent the need for career programming specifically for brain tumor survivors. Children's Brain Tumor Foundation, the University of Illinois-Champaign/Urbana, the University of Michigan, Hunter College, University of Wisconsin, Penn State, and Jenna's Rainbow Foundation have partnered to pilot a career development pilot program in New York City. This program is primarily funded through a research grant from the Department of Education.

The program hopes to not only increase employment, but assist in assuring each participant's career goals are closely aligned with their strengths, improve their connections to peers and potential employers. The program includes a six week training program led by social worker, Stacia Wagner (CBTF) and vocational rehabilitation psychologist, Dr. Cardoso (Hunter College). Following completion of the training, the group will continue to meet and individual career assistance will be provided.

For more information on careers or participation in the pilot program, please contact Stacia Wagner at 866-228-4673 or swagner@cbtf.org.
---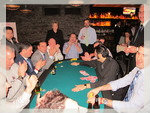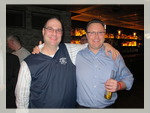 Board Member, Tim Jegle, with winner, Andre Michaud
5th Annual Texas Hold 'Em Tournament Once Again A Success
By: Haley Askew

On February 26, 2013 CBTF was proud to hold our 5th Annual Texas Hold'em Tournament. This event was held at Stout in NYC.

During this fun-filled night, ninety players competed for a spot at our top table. Prizes included things such as trips, driving a sports car on the Pocono raceway, and an iPad mini. Top prize went to Andre Michaud.

The tournament raised over $40,000 and proceeds raised from the event will help send our teen and young adult survivors to Heads Up at Camp Mak-a-Dream in Gold Creek, Montana.

A special thank you to board member Eric Snyder and Tim Jegle, who work hard every year to help coordinate this event, of course to all of our board members, volunteers, and CBTF staff who all contribute to make this event a success.
---
Family 2 Family Trainings in California Bring Together Experienced Parents and Survivors
By: Wade Iwata

CBTF's Family 2 Family (F2F) program connects trained peer mentors to others who are going through a difficult time. It is an important program that provides community building and support from others who know what the person is going through. This past February, Stacia and I travelled out to California to expand out F2F family and conduct trainings at two local hospitals. Our first stop was in Los Angeles where we partnered with We Can Pediatric Brain Tumor Network and Children's Hospital Los Angeles to host the training. Our second California stop took us north to partner with Children's Hospital Central California.

Each of the trainings brought together a diverse group of parents, survivors, and one sibling. The peer mentors learned about and discussed topics such as the history of CBTF, communication and active listening skills, loss and grief responses, and personal boundaries in the peer mentor relationship. Throughout the training, each participant shared about themselves and provided support and encouragement to the other peer mentors. It is always great to see positive relationships form at these trainings and to see the strengths each of the mentors have.

As our F2F family program continues to grow, we are always interested in partnering with hospitals around the country to provide peer to peer mentor trainings. In April, we will be partnering with Seattle Children's Hospital to host our third west coast training this year. If you are interested in attending our Seattle training, or if you are interested in a training in your area, please contact our social workers at 866.228.4673.
---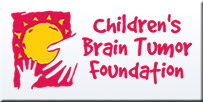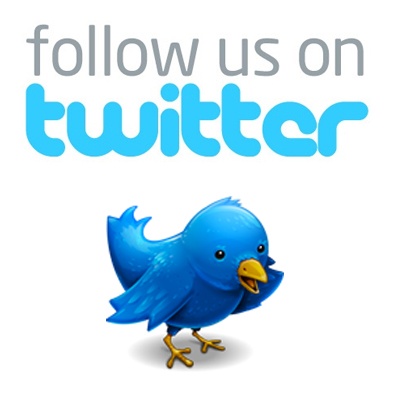 ---
Portrait Project's Photography
Comes to Life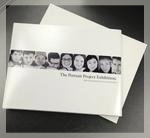 Once again, CBTF has collaborated with the Photo ID Foundation's Annie Levy and Paul White to bring photography into the lives of our young adults. The most recent class involved various photo assignments where participants captured pictures that connect things such as "What Scares Me" and "Who I want to Become". Guest speakers from a wide variety of professions including bakers, NY Times journalists, advertising gurus, and record design artists spoke with the young adults to talk about their experiences in their professions. The end result? A book showcasing all of the participants' work!
Unfortunately, this book is a limited edition for the participants but we're excited to have had the opportunity to be a part of this project.
---
Donate and Shop to Help a
Great Cause

Do you need to do some spring cleaning? Or are you looking for a few new items for yourself or home?

Clean up or find a bargain all while helping out a great cause.

CBTF has their own virtual thrift store where you can donate your items or buy other's donated items to be sold online with the proceeds going to CBTF.

Check out CBTF's WebThriftStore to start shopping!
---
Heads Up-Social Group for Teen Brain Tumor Survivors
4/15, 5/20, 6/20, 6-8pm
HSC Foundation-2013 H Street, 6-8p.m.
Please RSVP to Kate Shafer or call Kate at 202-994-2075.

Parent Online Discussion Group
4/16, 5/14, 6/11 - 7-8pm EST
Contact Wade Iwata for more information or visit Friends Health Connection to register.

Young Adult Online Chat
4/17, 5/15, 6/19 - 7-8p.m. EST
Contact Stacia Wagner for more information and visit Friend's Health Connection to register

Heads Up-Social/Photography Group for Young Adult Brain Tumor Survivor
4/18, 5/23, 6/20 - 6-8pm
HSC Foundation-2013 H Street, Washington D.C.
Please RSVP to Kate Shafer or call Kate at 202-994-2075.

11th Annual Dream & Promise Awards Benefit
Tuesday, May 21, 2013 - 6:30pm
Please join the Children's Brain Tumor Foundation at The Eleventh Annual Dream & Promise Awards Benefit and join us as we celebrate our 25th anniversary. Contact Joe Fay for more information.

A Night to Make Magic
Tuesday, June 4th - 6:30pm
Join us as we create a night of magic to benefit CBTF at the Beverly Hills Hotel in California. Contact Joe Fay for more information.

Young Adult Heads Up Conference
June 11th-17th
Camp-Mak-a-Dream, Montana
We are currently accepting applications for 2013 HUC in Gold Creek, Montana. If you are a brain tumor survivor between the ages of 18-30 and are interested in attending, contact Kayla Giacin to be sent an application packet.

Family Camp at Happiness is Camping
June 14-16th
Hardwick, NJ
Join other families of children with brain tumors in the 3 night, 4 day camping experience. Contact Wade Iwata for more information.

2013 Childhood Cancer Action Day
June 17th-18th
Washington, D.C.
This year, members of the Alliance for Childhood Cancer will once again host a two-day event that includes issues and advocacy training, and pre-arranged Capitol Hill visits with Congressional representatives and their staff.
Contact Joe Fay for more information
.
13th Annual Kids' Cruise
Saturday, July 27, 2013 - 8:30am
Join CBTF for a 3-hour time of fun for the entire family aboard the Zephyr during our 13th annual Kid's Cruise! Contact Wade Iwata for more information.

Teen Heads Up Conference
July 29th-August 4th
Camp-Mak-a-Dream, Montana
We are currently accepting applications for 2013 Teen HUC in Gold Creek, Montana. If you or your child is a teen brain tumor survivor between the ages of 13-18 and are interested in attending, contact Kayla Giacin to be sent an application packet.

Just Us: Dad and Survivor Camp
October 11th-13th
Happiness is Camping - Hardwick, NJ
CBTF is excited to be holding our first Dad and Survivors' Camp. This 3 day camp experience brings dads and their survivors together to offer programs and discussions focused on their unique needs. Contact Wade Iwata for more information.

Mother's Retreat
October 25th-27th
Happiness is Camping, Hardwick, NJ
CBTF will be holding it's first ever Mother's Retrat, a retreat to bring mothers of long-term brain tumor survivors together. Contact Kayla Giacin for more information.

For more information on any of our upcoming events, visit us here.