CBTF's First Campference Brings Together Families and Professionals
By: Wade Iwata
Our first Campference brought families from across the tri-state area together for one full day of information sharing and community building. Throughout the day, families were organized into specific groups such as moms, dads, siblings, survivors and bereaved. Each population was treated to a specifically tailored agenda for them.

To start off our morning, Real Housewife of New Jersey cast member, Kathy Wakile and her daughter Victoria, gave our keynote speech outlining Victoria's brain tumor diagnosis and the impact on their family. It was a moving introduction to our day together and we were all elated that Victoria and Kathy stayed to participate in the morning discussions.

Throughout our day together, moms and dads split into groups to discuss the unique challenges they each face and formed strong bonds with one another that continue to this day. Parent discussions included topics such as family relationships and education. Participants spent most of the day talking in small groups on these various topics, which provided ample time for all participants to share their stories and to offer support to the other members in attendance.

While the parents were discussing some of the issues they face, our siblings and younger survivors participated in a variety of activities that were planned. We had several volunteers come from around the NYC area, as well as from local organizations and hospitals in the area. The kids created artwork, played games and created wonderful mural pieces that will be shown at our local events.

Teen and young adult survivors gathered for a full day of education and activities which included icebreaker games, panel discussions with survivor mentors on topics such as education and relationships, informational sessions from professionals, Dr. Stephen Sands and Dr. Anita Nirenberg and general interaction between the survivors as a way for them to connect with each other within the brain tumor community.

Another major component of the day was the bereavement portion. This portion included three topic-based discussion groups for bereaved parents and family members. The purpose of the groups was to offer information on various grief topics, and to enable parents to share stories, make connections and receive peer guidance. Relationships within the family were discussed as well as the changing family dynamic related to loss. They also talked about society's perception of grief and the false expectations that are sometimes set upon those who are grieving. Also discussed was reactions to insensitive statements, how to cope with such statements, and how to deal with social situations including holidays.

All in all, the event was a great success and helped to bring families together. It is our hope to bring our Campference to other parts of the country in coming years. To learn more about our Campference, please contact our offices at 866-228-4673.

---
Walking Towards Progress


By: Haley Askew
On an early Sunday morning in September CBTF staff, volunteers, and families arrived at Eisenhower Park in East Meadow to hold our 1st Annual Children's Walk Against Brain Tumors & Brain Cancer. Approximately 300 people were there to show their support. Walkers checked in and received a shirt where they could write who or what they were walking for. We started the morning with a Zumba warm up led by volunteer Stephanie Jordan. Dan Danbusky, captain of Team Grey Matters gave a moving speech from a father's perspective. Our amazing teams of survivors, family, and friends rose over $50,000 to support CBTF programs! Our first walk exceeded our expectations and we expect to host an even bigger walk in September 2013. We would also like to host a walk in New Jersey. If you are interested in helping or know of a good walk site please email haskew@cbtf.org.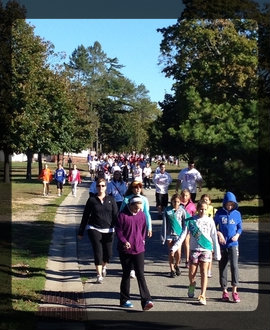 Despite Visit from Sandy, the Big Apple Circus Goes On


By: Kayla Giacin
Although the anticipation of Hurricane Sandy put a damper on some of the festivity of the Big Apple Circus, held October 28th at Lincoln Center, the show still went on and many families, volunteers and staff were able to enjoy the event that we hold annually. Although there was another performance scheduled to follow the one hosted by CBTF, we ended the day as those at the Big Apple Circus decided to break down to prep for the storm.

We welcomed Miriam Barry, CBTF board member, as the guest ringmaster for the performance with some of her grandchildren joining her in the ring.
A special thank you goes out to our dedicated board members, volunteers and of course families who all attend this event in order to make it a success as well as a lot of fun!

Hopefully next year's weather will be calmer and even more families can join us at the circus.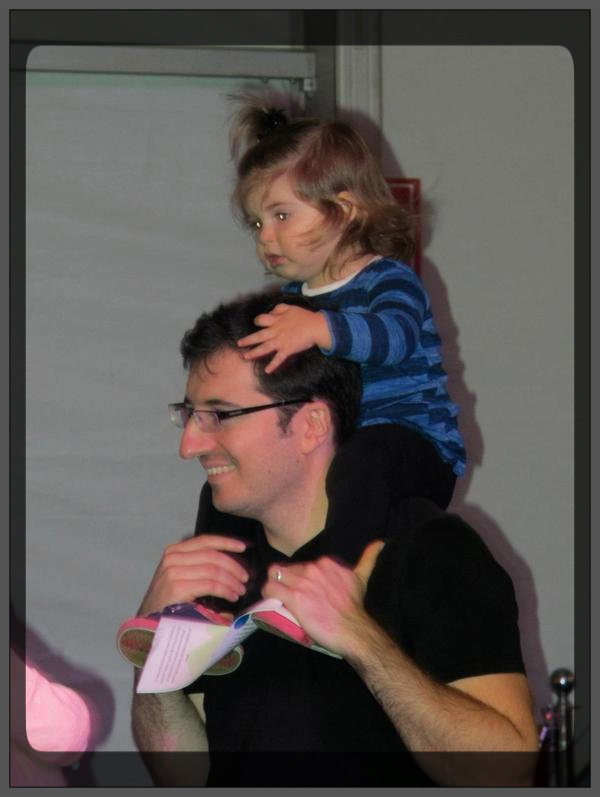 Parents and children alike enjoy the Big Apple Circus
---
Virtual Chat for Parents
Tuesday, December 11th: 7p.m., EST
Contact Wade Iwata for more information.

Virtual Chat for Young Adult Survivors
Wednesday, December 12th: 7p.m., EST
Please register at: the Friends Health Connection website or email Stacia Wagner or Kayla Giacin to find out more.

Jenna's Corner Online Chat for
Bereaved Parents
Monday, December 19th: 8p.m. EST
Contact Jessica Elder for more information or sign up online at Jenna's corner.

Washington D.C. Teen/Young Adult Dinner Discussions
YoungAdult:

12/20, and 1/17/2013 at 6p.m.
Teen: 12/17, 1/21/2012 at 6p.m.
Contact Kate Schafer or call Kate at 202-994-2075 for more info.

AYA Holiday Party
Saturday, December 8th: 12-2p.m.
Dave and Busters, Times Square
Join your CBTF friends for our annual holiday party at Dave and Busters full of food, games and fun! All teen and young adult survivors are invited to attend and can bring 1 guest. Please RSVP Kayla by November 30th.

Family Holiday Party
Sunday, December 9th: 12-3pm
Beth Israel Ambulatory Care Center
CBTF is excited that we can celebrate another holiday season with our families with an afternoon of music, dancing, food, arts and crafts and so much more! Please contact Kayla or Wade by November 30th to RSVP.
Dreams and Promises Gala
May 21, 2013
Mariott Marquee - Times Square
Join us as we celebrate 25 years of service at our annual Dreams and Promises benfit for CBTF
.
For more information on any of our upcoming events, visit us
here
.
---
Parents Find New Ways to Connect


By: Lisa Kratzke; Mom to survivor, Kyle
CBTF has just started an amazing Parents Page on Facebook where parents can come together, connect and speak candidly about their children and the issues they face each day.
The idea of forming a Parents group was first born after the CBTF Campference, where many parents wanted the conversations to continue after the day ended. We wanted to find a way to connect as many families as possible and allow parents to speak to other parents who are
going through similar situations.
The Parents Group has grown quickly and
the conversations are heartfelt and wonderful. Nothing is off limits and it's a place to go where everyone understands you and what you've been through. You can ask questions, post comments or simply sit back and read what others are saying that might strike a chord with you.
Come join our group
- simply "friend"
Wade Iwata
or
Kayla R. Giacin
on Facebook and let them know that you'd like to join the group - we'd love to have you.
---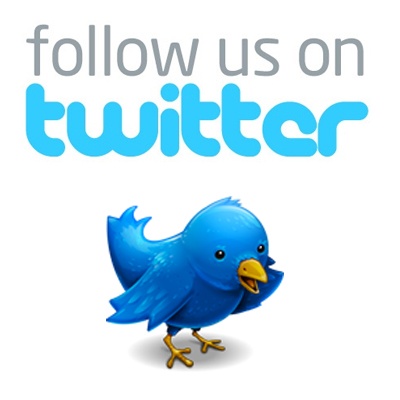 ---