Application Deadline: March 21, 2014

APPLY NOW FOR AVI CHAI SPONSORSHIP FOR THE PRINCIPALS' CENTER SUMMER INSTITUTE
AT THE HARVARD GRADUATE SCHOOL OF EDUCATION!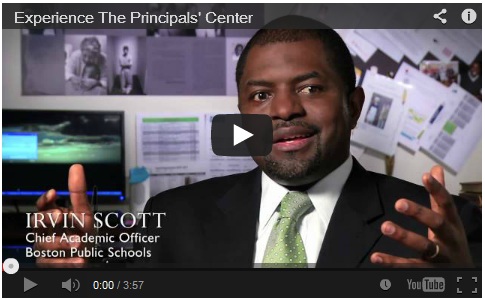 This summer, AVI CHAI will once again sponsor up to 20 day school leaders to attend one of two institutes at The Principals' Center at the Harvard Graduate School of Education. New candidates, as well as those who have previously attended a summer institute (with or without AVI CHAI sponsorship), are welcome to apply.

The Foundation's goal in sponsoring day school leaders is to enhance their ability to improve the quality of their schools, and particularly to enhance and advance the Judaic mission of the school. We believe that within the proper structural frame, the Harvard institute has much to contribute to helping the day school leader achieve these goals. To that end, each institute will have a 90-minute pre-institute conference call, some additional evening sessions at Harvard that ask you to practically apply the day's learning to your day school context, and structured follow-up during the 2014-15 academic year which will include a significant Jewish mission/vision project in the area of your domain in your school. (The project can deal with curriculum, formal and informal instruction, or a practice, e.g., prayer).

Participation in all these additional components, as well as allowing the project to be evaluated externally, is mandatory as part of AVI CHAI sponsorship.

Based on your experience as a school leader, we encourage you to apply to one of the following institutes:

Improving Schools: The Art of Leadership (AOL)
June 22 - 28, 2014
1–5 Years of Leadership Experience
This institute helps you to identify areas of school improvement, establish priorities, develop strategies and build a base of support around a change initiative. You will explore successful models for school improvement, learn how to lead and manage change and understand how to implement curriculum innovation. Through research-based curriculum, you will focus on effective supervision and evaluation, multiple approaches to solving leadership challenges and how to best support teaching and learning in the classroom. Upon completion of the program you will have examined your own leadership challenges in the context of instructional improvement and learned methods to lead and manage your school more effectively. For additional information, visit http://www.gse.harvard.edu/ppe/programs/principals-center/portfolio/art-of-leadership.html.

Click here to apply for AOL and AVI CHAI funding!
Leadership: An Evolving Vision (LEV)
July 6 - 12, 2014
3+ Years of Leadership Experience
The institute provides tools and strategies to become more adaptive and responsive to constantly changing school environments. You will connect theory to practice in an effort to improve individual, group and organizational performance within the context of your school. Through plenary sessions, group discussions and personal reflection you will assess the effectiveness of your leadership style and strengthen your skills to be better positioned to meet current and future challenges. For additional information, visit http://www.gse.harvard.edu/ppe/programs/principals-center/portfolio/leadership-evolving-vision.html.

Click here to apply for LEV and AVI CHAI funding!

Please note: Each of these institutes ends on Shabbat at about noon, after which AVI CHAI-sponsored participants will have Shabbat lunch and a session together Saturday afternoon. AVI CHAI will cover the hotel stay Saturday night for participants who can only leave Sunday morning.

To access the online application, visit the following dedicated links:
AOL: http://tinyurl.com/AVICHAIHARVARDAOL2014
LEV: http://tinyurl.com/AVICHAIHARVARDLEV2014
Decisions regarding acceptance to the program by The Principals' Center and AVI CHAI sponsorship will be sent to applicants by mid-May.

Sponsorship Details:
AVI CHAI sponsorship covers tuition and hotel accommodations (not including parking). Kosher breakfast and lunch are provided throughout the institute. In addition, AVI CHAI will sponsor select kosher dinners during the institute exclusively for day school participants. Additional dinners, or those before or after the times of the institutes, and travel to and from Harvard, are the responsibility of the applicant.

AVI CHAI Selection Criteria:
Educational leaders

with significant decision-making responsibilities (typically school heads, principals or vice-principals);
Compelling nature of applicant's essays;
Size of school and number of teachers and/or staff the leader supervises;
Number of years at current school, and number of years in current position (if you are just coming into a new school for the 2014/15 year, please wait another year to apply for AVI CHAI sponsorship).
Participation in this program is conditional upon your remaining in your anticipated position for the 2014/15 academic year.

AVI CHAI will select a group of leaders from diverse schools to enhance the experience. If multiple leaders from a single school apply, each of their applications will be considered on an individual basis.

For questions regarding the application process, contact The Principals' Center Enrollment Coordinator at 1-800-545-1849, or principals@gse.harvard.edu

For questions regarding AVI CHAI funding, contact Nechama Leibowitz at nleibowitz@avichaina.org