ADLA Calls for Investigation of USDA Agent for Felony Animal Cruelty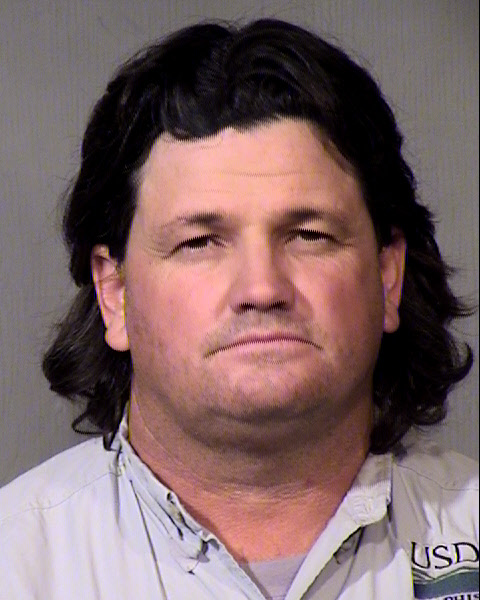 The Animal Defense League of Arizona has asked the United States Department of Agriculture (USDA) for an investigation of its Phoenix employee Russell Files, who has been accused of animal cruelty. Files is an agent of Wildlife Services, a program of the USDA.
On January 8, 2013, Russell Files was booked into a Maricopa County jail in Phoenix on one count of felony animal cruelty. According to news reports his arrest followed an extensive investigation dating back to December 18, 2012, when El Mirage police found his neighbor's 2-year-old Australian cattle dog named Zoey, covered in blood with her left front and back feet entangled in a leg-hold trap on his property.
Police officers stated that it appeared the dog had been baited into the trap because about two feet away there was an animal skull still containing some hair and flesh. Zoey lost 17 teeth trying to gnaw her way out of the trap. Animal Control officers were able to release her from the trap and transport her to an animal hospital. The veterinarian who treated her said that she will require additional surgery and extensive dental work just to eat normally.
ADLA applauds the El Mirage Police, Surprise and Maricopa County Animal Care and Control, and the Arizona Humane Society for saving Zoey's life, and for investigating and charging Mr. Files with felony animal cruelty.
ADLA strongly opposes the use of leg-hold traps to capture animals. These devices are not only cruel and indiscriminate; they can pose a danger to non-target animals and people, including children. Arizona voters passed a law in 1994 that banned leg-hold traps and poisons on our state's public lands.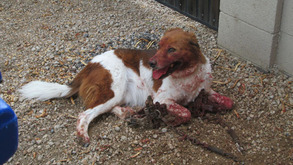 Wildlife Services (WS) is a taxpayer-funded program of the USDA that uses traps, poisons, and aerial gunning to kill millions of animals each year. The agency has been under increasing public scrutiny thanks to an extensive
investigative series
by the Sacramento Bee newspaper. Recently, Jamie Olson, a WS employee based in Wyoming, posted graphic photos on his facebook page showing two dogs attacking a coyote caught in a leg-hold trap, and Olson posing with the coyote's shredded carcass. Following requests from wildlife advocacy groups and citizens, WS has launched an investigation into Olson's actions.
ADLA appreciates that the USDA is investigating the Wyoming case and is hopeful that the agency will immediately investigate Arizona WS employee Russell Files.

WHAT YOU CAN DO
Please send a polite email to Wildlife Services Deputy Administrator William Clay at
bill.clay@aphis.usda.gov
and request an investigation of Russell Files for acts of animal cruelty.
Please also thank the following agencies for saving Zoey's life, and for investigating and charging Russell Files with felony animal cruelty.
We will keep you updated on new information and how you can help.