In This Issue:
Spotlight on Relationships
New Website, eCourses and Webinars from PsychAlive.org
Thank You to Our Donors
Glendon in the Community
Dr. Lisa Firestone at Wisdom 2.0
Latest Blogs from Robert Firestone and Lisa Firestone
Upcoming Events:
March 21
International Association for Forensic Psychotherapy (IAFP)
Zeist, Netherlands
Lisa Firestone: "Does the Media Play a Role in perpetuating Incidents of Mass Violence?"
Learn more here

March 26
HopeNet of Carpinteria Workshop
Carpinteria Woman's Club
Carpinteria, CA
Lisa Firestone: "ABCs of Suicide Prevention"
Learn more here

March 28
"Suicide: What Every Mental Health Professional Needs to Know"
West Coast Children's Clinic
Oakland, CA
Presented by Lisa Firestone
Learn more here

April 8
PsychAlive CE Webinar: "Infidelity 2.0"
Presented by Pat Love
Learn more here

April 10
Society for the Exploration of Psychotherapy Integration (SEPI)
Montreal, Canada
Lisa Firestone: "An Integrative Cognitive, Affective, Behavioral Approach to Differentiation of Self"
Learn more here
April 12
47th Annual American Association for Suicidology (AAS) Conference
Los Angeles, CA
Lisa Firestone: "The Antidote to Suicide: Creating a Life Worth Living"
Learn more here

April 25
Western Psychological Association (WPA)
Portland, Oregon
Lisa Firestone: "Community Interventions to Prevent Future Violence"
Learn more here

May 2
Global Association of Interpersonal Neurobiology Studies - GAINS Webinar
Lisa Firestone: "Self Under Siege: Differentiation and the Search for Meaning"
Learn more here

May 6
PsychAlive CE Webinar: Changing Attachment Style through Psychotherapy
Presenter: Lisa Firestone
Learn more here

June 3
PsychAlive Webinar: "Is Your Attachment Style Shaping Your Life?"
Lisa Firestone
Learn more here

June 25-28
45th Society of Psychotherapy Research (SPR) Annual Meeting, Copenhagen, Denmark
Lisa Firestone (Panel): "Assessing Suicide Risk: The Firestone Assessment of Self-Destructive Thoughts"
Workshop: "Challenging the Critical Inner Voice: Four Steps to Differentiation of Self"
Learn more here

August 5
PsychAlive CE Webinar: "Helping Clients Stop Self-Sabotaging"
Presenter: Lisa Firestone
Learn more here

August 7-10
122nd American Psychological Association Convention (APA) - Washington DC
Lisa Firestone CE workshop: "What Therapists Need to Know: Understanding, Assessing and Treating Violent Individuals"
Learn more here
August 27-30
15th European Symposium on Suicide and Suicidal Behaviour (ESSSB)
Tallinn, Estonia
Lisa Firestone (Panel): "Ambivalence in Suicide"
Workshop: "The Antidote to Suicide: Creating a Life of Meaning"
Learn more here

Donate to Glendon
Help support Glendon by making a contribution online today.
Follow Us & Get Updates
Follow Glendon on Facebook
Follow Glendon on Twitter
Welcome!
Welcome to our quarterly newsletter! So far, 2014 has already proven itself to be a highly eventful year for our organization. We launched the new and improved PsychAlive.org, our sister website for the public with exciting features that include a brand new series of expert Webinars and our first selection of six-week eCourses with Dr. Lisa Firestone.

This year's events, both live and online, are part of Glendon's ongoing initiative to spread education and awareness around subjects that focus on improving your quality of life - from enhancing relationships to challenging self-destructive thinking and behaviors. We are grateful to our supporters who have made these goals achievable. We see this newsletter as a thankful opportunity

to share with you what your support has made possible.
Sincerely,
Nina Firestone
Managing Director
Spotlight on Relationships: Workshops, Webinars & More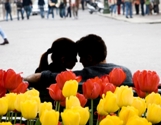 In February, Dr. Lisa Firestone wrote a blog for PsychologyToday on "7 Reasons Most People are Afraid of Love." Overnight, the blog received hundreds of thousands of reads and tens of thousands of social media shares. Soonafter, Dr. Firestone was voted by the public to present at this year's Wisdom 2.0 conference on the importance of love.



Her response at the conference coupled with the success of the blog, which was based on Dr. Robert Firestone's theory around the "Fear of Intimacy" highlighted the universal importance of this subject. Why do people struggle most in their closest relationships? What makes people resistant to the love they believe they want?





In an effort to offer in-depth answers to these questions, Dr. Lisa Firestone has created Glendon's first six-week eCourse "

Creating an Ideal Relationship: How to Find and Achieve the Love You Say You Want

."

The course started on March 2 but is available to access at any time.

Dr. Firestone also presented two Webinars (one for the public and a CE presentation for mental health professionals) on intimacy, viewed by hundreds of people around the world. Recordings of these presentations are available to download here.
On April 8, relationship expert Dr. Pat Love will present a Webinar titled "Infidelity 2.0." The presentation will highlight some of the struggles with falling in love in our current age and how to cope with the more damaging effects of cultural shifts on relationships. Register now to watch the presentation live on April 8 or to receive a video recording after it's taken place.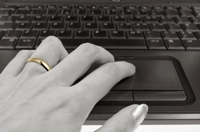 Infidelity 2.0
3 CE's Available
April 8, 2014 - 11am – 12:30pm PST
Learn more or register
here
* A recording will be emailed to all registrants who can't attend the live event
If you've recently visited PsychAlive.org, our multimedia website, you'll likely have noticed a few changes. In addition to a complete redesign, PsychAlive now offers eCourses, a series of Webinars and new video interviews with psychology experts, (including Dr. Peter Levine, Dr. Jon Kabat-Zinn) along with a collection of archived Webinar recordings. We welcome you to visit the site and to sign up for the PsychAlive newsletter to get updates on new articles and online events.
Check out PsychAlive's:
Thank You to Our Donors

From local businesses that donate goods and raise money on our behalf to steadfast donors that contribute every month to Foundations that underwrite our efforts, we owe everything to the generosity of our supporters.

We would especially like to acknowledge the Richard J. Fasenmyer Foundation, for a grant award in January of this year. The Richard J. Fasenmyer Foundation supports the efforts of organizations striving to make the world a better place to live and work. The Foundation receives support from RJF International Corporation, a leading interior design supply company whose founder, Richard Fasenmyer, had an extraordinary commitment to people in both business and community. Mr. Fasenmyer passed away in 2002, and The Foundation was established to further his dream of making people's lives better.

We are grateful for this award and the confidence placed in us by The Richard J. Fasenmyer Foundation to impact people's lives in a powerful and positive way.
Glendon in the Community
With Help comes Hope… A community toolbox
Dr. Lisa Firestone has been asked to return to Carpinteria to hold another interactive community workshop, "The ABCs of Suicide Prevention – Just in Case." The event is sponsored by Hopenet, a group of concerned local citizens, who provide education and resources to help prevent suicide.



Hopenet was formed with guidance from The Glendon Association and the Santa Barbara Response Network (SBRN). In this upcoming free community event, participants will learn the warning signs, coping strategies and sources of support for suicide prevention. Spanish translation will be provided.



This is a free event open to anyone.



Wednesday, March 26
Carpinteria Woman's Club
1059 Vallecito Road
Info: (805) 570-3068 or hopenetofcarp@gmail.com
www.hopenetofcarp.org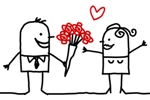 We would like to congratulate Lisa Firestone, our Director of Research and Education, on a fantastic breakout session at the Wisdom 2.0
Conference in San Francisco. Out of nearly 100 video submissions, Lisa's submission, "What's Love Got to Do with Wisdom 2.0" was chosen by conference
attendees as one of the top three, winning her a presentation on Wisdom 2.0's
People's Stage. Lisa's presentation on love was huge hit with the crowd of mindfulness and business experts alike. Congratulations, Lisa!
Blogs by Lisa Firestone, Ph.D.
Blog by Robert Firestone, Ph.D.