Hey friends,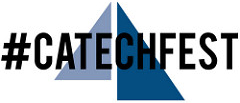 This spring, we invite you to join us at the first Central Coast California Nonprofit Technology Festival taking place in Watsonville, California, on April 28 and 29, 2016.
Join fellow nonprofit staff, technology capacity builders, and community organizers from across the state for this high-spirited and interactive two-day event.
Registration is open! Sliding scale registration is available. There are
also limited travel stipends available for those in need. We'd love to
have you there, and will find a way to make it work. Get in touch
with us for more details.
Thank you to our Co-organizers
In collaboration with the Everett Program and the Digital NEST we look forward to gathering in the unique community of Watsonville.
If you would like to play a bigger role in this event we always welcome new community partners and volunteers. Reach out to us.
How to get involved
We would love to see you on April 28 and 29 in Watsonville, CA. Together we hope to expand support networks and sustainable strategies to leverage technology in social justice efforts.
Warmest Regards,
The Aspiration Team