The Source For Michigan Conservation News


Workgroup Seeks Public Input on Mentored Youth Hunting Program

A workgroup assembled by the Michigan NRC to develop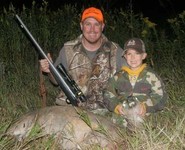 recommendations for the state's new Mentored Youth Hunting Program is seeking public input on some of the issues under consideration. An online survey has been posted to allow the public to answer some questions and provide feedback on the issues presented. It will only be available through Sept. 15, so please fill it out ASAP! You'll find more information through the link below.
READ MORE
---

Asian Carp Summit Coming Up-Register Today!

Spots are still available, so we hope you can join us at the Michigan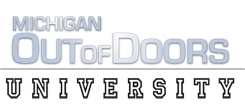 Out-of-Doors University's (MOOD U) Asian Carp Summit taking place at the Radisson Hotel in downtown Lansing on Tuesday, September 13, 2011. MUCC and MOOD U are teaming up with the Michigan Lodging and Tourism Association, the Michigan Boating Industries Association, and the Consumers Energy Foundation to host a one-of-a-kind summit featuring presentations and information from state and federal leaders regarding one of the most publicized and controversial invasive species threatening our Great Lakes today – Asian Carp.
---
Michigan Legislative Round Up
Now that the Michigan Legislature has officially returned to Lansing,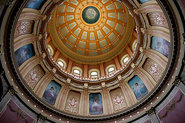 here's an update on some of the issues that might be tackled this fall: the land cap bill, aquatic invasive species, sporting swine regulations, baiting fines, and forestry just to name a few.
READ MORE
---
Sportsmen Discuss Conservation Priorities with Senator Stabenow

On Thursday, September 1
st
, MUCC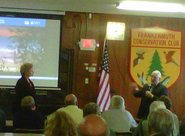 and the Frankenmuth Conservation Club welcomed U.S. Senator Debbie Stabenow and USDA Natural Resources Conservation Services (NCRS) Chief David White for a presentation and question and answer session on conservation and natural resources issues. For a recap of the meeting, follow the link below.
READ MORE
---
Wolf Delisting: Public Comments Reopened

The U.S. Fish and Wildlife Service announced the reopening of the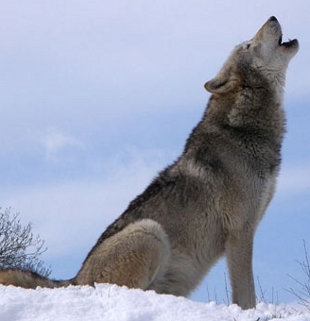 comment period on the May 5, 2011, proposed rule to delist the gray wolf population in the Western Great Lakes and revise the listing to remove all or parts of 29 eastern states where the listed species did not historically occur. The action will allow for additional public review and the inclusion of any new information. Check out our website for information on how to submit your comments before the Sept. 26 deadline.
READ MORE
---
What's Better Than Leftover Meatloaf?

Leftover hunting licenses! If you forgot to apply or missed out
on your first choice, there is still a change to get in on the deer and turkey hunting action this fall in Michigan.
READ MORE
---
Upcoming Events

September 13—

Great Lakes Asian Carp Summit, at the 2011 MI Tourism Industry Legislative Conference


September 15—

Michigan Natural Resources Commission, Sault Ste. Marie, MI

October 1

—The Michigan Eye-Bank will be hosting its first-ever Sighting in on Vision Sporting Clay Shoot on Oct 1 at the Grand Blanc Huntsman's Club. The event begins at 11:30 am and will include a full day of clay target shooting, food, beverages and awards. The cost is $70 to participate with all proceeds benefiting the Michigan Eye-Bank, a charitable organization dedicated to the restoration of sight. To register and for more information, visit

www.michiganeyebank.org

, or call Alison Wright, Community Engagement Manager, at (800) 247-7250 ext 2638.
---
Blogs you may have missed: