Fees - Patents County Court
Since costs in the Patents County Court are limited by
Section 25C
of the Costs Practice Direction, we offer the following fixed fees for that court (excluding VAT).
Initial Opinion £750
Particulars of Claim or Defence £1,250
Reply £750
Case Management Conference (including settling draft minute of order, list of issues, case summary, chronology and skeleton) £1,500
Settling or reviewing Main Witness Statement £1,250
Advising on Expert's Report £1,500
Brief
2 day trial £7,500 Refresher £1,500
1 day trial £4,500
NIPC
The Media Centre
7 Northumberland Street
Huddersfield
HD1 1RL
United Kingdom
0800 862 0055
www.nipclaw.com
Patents County Court Special

Dear Practitioner,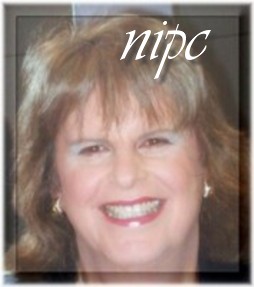 On 22 May I attended the Bar Standards Board's roadshow on its proposals to allow barristers to practise in partnership or companies and to conduct litigation. The meeting took place shortly after the launch of Stobart Barristers which offers "a new way to sort out legal problems" that avoids the intervention of a solicitor. Apparently, If a client proceeds to litigation his or her barrister will be supported with "administration and other backup services".
I am all for removing unnecessary restrictions and encouraging competition but I am not sure that is in our interests - much less the public's - for barristers to practise like solicitors. It is certainly not in our interests to slight those who send us work by implying that their contribution consists of nothing more than administration and backup.
We are a referral profession and our role is to add value to solicitors' services. In these chambers we do that by:
offering high quality but affordable specialist advice on intellectual property and technology law and representation before the Patents and Patents County Courts, Chancery Division, Intellectual Property Office and other tribunals;

supplying speakers for our clients' marketing and training events;

keeping our clients up to date with the latest developments in IP and technology law;

introducing our public access clients to solicitors with whom we have worked successfully in the past; and

providing mediation and arbitration services.
This newsletter shows some of things we can do for your clients. If you want to know our credentials, look at "Recent Cases" and read our articles. If your client wants to know whether he can afford us, see "Fees - Patents County Court" or ask for a quote. We offer fixed fees wherever possible. We hope you will consider us next time you need advice or representation. If you want to talk to us, call 0800 862 0055 or click my contact form.
With best wishes
Yours sincerely

Jane Lambert
---

Patents County Court FAQ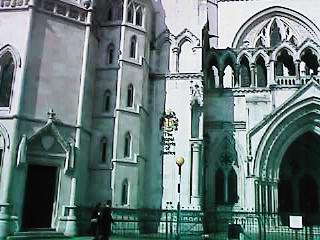 I have been a fan of the Patents County Court ever since it opened. In one year I settled the pleadings for 25% of its case load. I wrote about the new rules and how they might encourage innovation in
"The New Patents County Court Rules"
on 31 Oct 2010. Since litigation in the Patents County Court is quite different from that conducted in any other court, I have posted to my chambers website the questions about the court that I am asked most frequently by my solicitors.
Patents County Court FAQ
, 20 May 2012
---
Precedent of the Month
The case management conference is particularly important in Patents County Court litigation. If you act for a claimant you have a duty to apply for a CMC within 14 days of service of the defence. If you represent a defendant you may apply for a CMC if the claimant fails to do so. Very important decisions are taken at the CMC including the issues to be tried and the evidence to be admitted. To assist you, I have drafted sample case management directions for a simple unregistered design right case.
---
Presentation:
Enforcement

QualitySolicitors Jackson & Canter is one of the few firms in the QualitySolicitors network with expertise in intellectual property law. We were pleased to contribute to their seminar
"Making Money from IP"
on 23 May 2012. I spoke on
"Enforcement of Intellectual Property Rights"
you can download from the link.
---
Copyright in Photographs
Perhaps Judge Birss QC's most interesting decision is his judgment in Temple Island Collection Ltd. v New English Teas Ltd. [2011] EWPCC 21 where he held that the photograph above infringed the copyright in the photo below even though it was common ground that "no photocopying style reproduction" had taken place and the defendant had tried to avoid infringing.
---
Resolving Small IP Infringement Claims
In his report
Digital Opportunity: A Review of Intellectual Property and Growth
, Professor Hargreaves called for a small claims track for the Patents County Court. The government accepted that recommendation and has announced its plans for its implementation which I discussed in my article
"Small IP Claims"
on 8 May 2012. Shortly after the government''s
announcement
the Court of Appeal decided that the Patents County Court and indeed the Birmingham, Bristol, Caernarfon, Cardiff, Leeds, Liverpool, Manchester, Mold, Newcastle and Preston County Courts already had jurisdiction to hear very small IP cases in
Sullivan v Bristol Film Studios
[2012] EWCA (Civ) 570 (see my
case note
on
Sullivan
). Cases like
The Griller, Hoffmann
and
Lumos
show that the Patents County Court is already very adept at handling such litigation.