Copyright Licensing
There have been some alarmist comments in the blogs and on twitter on the consequences of Mrs. Justice Proudman''s judgment in The Newspaper Licensing Agency Ltd. v Meltwater BV [2010] EWHC 3099 (26 Nov 2010). It has to remembered that the judge was asked for a declaration on a very narrow issue and the case proceeded on the basis of an admission and a concession. The decision is discussed in detail in a case note posted to the IP/IT Update blog on 28 Nov 2010. The only surprising bit of the judgment is that copyright can subsist independently in newspaper headlines. Click here if you have an enquiry about copyright or licensing.
Employees' Inventions
R & D staff are expected to make inventions from time to time and they get their reward in the form of a salary and a mention as the inventor. But once in a while they create a blockbuster worth millions to their employer. It is for those situations that s.40 of the Patents Act 1977 enables the IPO or court to share those revenues with the inventor. In
Unilever Plc v Shanks
[2010] EWCA 1283 the Court of Appeal had to decide whether the inventor was entitled to share in what his employer had actually earned - £23 million - or what it might have received - US$ 1 billion - had the invention been exploited differently. The case is discussed in a
note
uploaded to the IP Update blog on 27 Nov 2010. Click
here
if you have an enquiry on patents or employees'' rights to the intellectual assets they create in the course of their employment.
Other Topics
If we can help you with any of those topics please click
here
.
The New Intellectual Property Court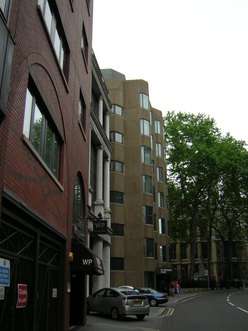 On 1 Oct 2010 new rules came into force which have effectively created a new intellectual property court for England and Wales. These rules limit the costs that can be recovered at each stage of litigation with overall caps of £50,000 on liability and £25,000 on inquiries as to damages or accounts of profits. Pleadings are to stand as evidence in chief. Cross-examination is to be limited. Trials are expected to finish in 1 or at most 2 days. These rules implement the recommendations of the Intellectual Property Court Users'' Committee ("IPCUC") which proposed a forum for the resolution of all IP disputes - not just those over patents and registered designs - that involve small or medium enterprises ("SME") and are worth less than £500,000.
The rules are discussed in more detail in the following articles:
NIPC Training is also running a seminar on the the new rules in Bradford on 6 Jan 2011 at 14:00 for which 3 hours CPD points will be available.
Drafting for the Web
Most of the work we have been doing over the last few months has been non-contentious. Nearly all of it under the Public Access rules. We've had a lot of instructions from web designers and their customers to draft or review web design contracts or website terms and conditions. Here are some of our recent thoughts on the topic:
here
if we can help you with any of those issues.
CPD Training
Nearly all IP work that originates outside London involves SME and is worth less than £500,000. Most litigants are likely to prefer the Patents County Court to the Royal Courts of Justice, District Registries or Chancery County Courts. Even if they don't, masters and district judges are likely to transfer cases of their own motion. It is therefore vital for everyone who advises or represents SME outside London to get to know the new Patents County Court rules and practice. For the benefit of lawyers and patent and TM agents in the North we are presenting the seminar
"Using the New Intellectual Property Court"
in
Bradford
on
6 Jan 2011
. The cost is
£120 + VAT
which is as low as we can get it. You can book and pay
online
to make sure of your place. Alternatively, you can download the brochure from the course
web page
or call us on
0800 862 0055
.
Every delegate will receive a DVD with a complete set of pleadings, application notices, skeletons, witness statements and minutes of order with hypertext links to the Jackson and IPCUC Reports, Patents Court and Patents County Court Guide, pre-action practice direction, CPR Part 63 and much, much more. Surely those materials alone are worth the trek to Bradford, aren't they?
We publish a
blog
and
newsletter
for inventors linked to a portal at
www.nipc-inventors.co.uk
with information on angels, business advice, clinics, CDFI, inventors' clubs, IP, PATLib, professional services and a whole lot more. We also run our own
IP clinics
from which we often refer work to other professionals. Let us know if you would like to help by clicking this
form
or calling us on
0800 862 0055
.