Own Name Defence to Trade Mark Claims: Hotel CiprianiSRL and Others v Cipriani (Grosvenor Street) Ltd. and Others
This was a trade mark infringement and passing off claim by the owners of the Hotel Cipriani in Venice against the owners of a restaurant known as the Cipriani London. To find out more about the case see my post of 11 December 2008 on my IP/IT Update blog.
Three points to note about this case:
Mr Justice Arnold discussed the scope of the so-called "own name" defence to trade mark and passing off actions (a topic which I have explained in more detail in my light hearted dialogue between two completely fictitious North country IP solicitors in

"Educating Samuel No 2

" in my IP North West blog);

the judge considered whether there could still be a likelihood of confusion for the purpose of s.10 (2) of the Trade Marks Act 1994 in the absence of actual confusion; and

what is meant by "bad faith" for the purpose of s.3 (6) and other provisions of the Trade Marks Act 1994.
The most important decision in a very slow month for IP cases.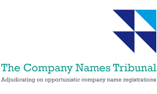 The Company Names Tribunal Sets to Work
The Company Names Tribunal has delivered its first three decisions upon applications by Coca Cola and Zurich Insurance (see my post of 20 December 2008 in my IP/IT Update blog).
This tribunal was established by s.69 of the Companies Act 2006. More information about its function, jurisdiction, rules and practice are set out in my post of 10 November 2008.
NIPC offers a very competitive fixed fee advice, drafting and representation service for this tribunal throughout the UK (including Scotland):
statements of case for £300

witness statements from £250

representation at hearings £1,500 for first day and £750 for each subsequent day.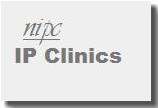 New IP Clinics: Leeds, Rotherham and the Wirral
An IP clinic is a free 30-minute consultation with a lawyer, patent or trade mark attorney or other professional on the legal protection or commercialization of an intellectual asset or the enforcement of an intellectual property right. See the clinics' home page for some typical questions.
Up to now we have run clinics at Barnsley, Bradford, Halifaxand Huddersfield which have been very successful. For instance, read what Vicki Gilbert of "Babies Can Sign"thought of the Bradford IP Clinic:
"The free time I had with Jane Lambert at the Clinic was INVALUABLE. She was extremely efficient and concise in providing me with all the relevant information I required. This has enabled me to move things on very quickly with developing my business.

I would recommend this service very highly to anyone starting out in or wishing to develop an existing business."
NIPC are opening the following new clinics in January:
Leeds: every third Wednesday between 15:00 and 17:00 starting from 21 January 2009
Rotherham: second Tuesday of every month between 14:00 and 16:00 starting from 13 January 2009; and
The Wirral: our first clinic outside Yorkshire, the last Monday of every month between 14:00 and 16:00 stating
from 26 January 2009.
Visit www.nipc-clinics.co.uk for further information or call 0870 990 5081 to book your slot.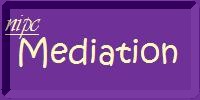 New Specialist IP Mediation Service
Probably because of the complexity of the law and the technical nature of much of of the subject matter, mediation is not used to resolve IP disputes anything like as often as it is with other types of commerical dispute. IP disputes need mediators with a background in IP. Unfortunately there are not very many of them and the few that exist are not always suggested either by the mediation service providers or indeed the parties.
To put that right NIPC has set up a specialist panel for intellectual property, licensing, media and entertainment and technology disputes. The founding members of the panel are:
Visit www.nipc-mediation.co.ukfor particulars of the mediators' credentials and experience, their terms and fees, NIPC Mediation's management fees and the Mediation Rules and guidance on referring cases. Call 0870 990 5081 for further information or complete our on-line enquiry form.
NIPC will also present a half day course on Mediating Intellectual Property Disputesat Bennett Brooks's offices on the Wirral on 25 February 2009.
NIPC Injunctions
If your business is threatened by your competitor, either because you think he or she is infringing your intellectual property or he or she accuses you of infringing his or hers is seeking, or preparing to seek, an injunction against you, you will need to make some very difficult decisions very quickly.
In these circumstances, knowledge, experience, organization and good judgment count for everything. If you are looking for an interim injunction, we shall assess rapidly and accurately your chances of obtaining an interim injunction and whether there are any alternatives. If someone is threatening an injunction against you, we will advise you whether such an application is likely to succeed and, if we think it will, we will help you negotiate a way out.
If you already have a solicitor or authorized litigator we will offer him or her every possible assistance. If not, we can introduce you to specialist IP solicitorswe believe to be good and who share outr mission of bringing high quality IP services within reach of those who need them most but can often afford them least. If the best advice is to forget the contentious brand or product and move on to something new, we can introduce you to teams of marketers, product development consultants, patent and trade mark attorneys and solicitors with other specializations who also share our mission to help you re-launch.
Sometimes you need to get a search or delivery up order that needs to be served by a supervising solicitor. If that is the case we have our list of such specialists whom we know are good.
The site contains details of our fees and information on how to instruct us. If you want an estimate fill out our on-line form, visit our website at www.nipc-injunctions.co.uk or call 0870 990 5081.
CPD Training: Software Patents, Branding and Mediation

Our flagship event for the New Year will be "Software Patents after Synbian and Bilski" at Martins Building, Water Street, Liverpool at 14:00 on 5 Feb 2009 (CPD 2 1/2 hours SRA). In addition to Robin Bartleand me, Julyan Elbro (Deputy Director of Patents at the IPOand the person responsible for IPO practice in the area of excluded matter) and Gillian Hill of the NCC have confirmed that they will speak. We also expect contributions from Microsoft, Ericsson and Kirwans. Click here to make sure of a place.
The latest developments on the new top level domain names and the practical consequences for us will be among the topics to be discussed at length at "Making Your Mark",our seminar in branding in Halifax on 11 Feb 2009 (CDP 2 1/2 hours SRA).
Valuable tips on how to prepare and present an IP case at mediation will be disclosed by IP experienced mediators at our IP Mediation Workshopin the Wirral on 25 Feb 2008.
Finally, we are presenting our popular IP Foundation Course to Eaton Smith in Huddersfield on Monday 9 March at 14:00. Eaton Smith have kindly indicated that they will entertain other local practitioners who wish to attend the event. Call Angela Hall of Eaton Smith on 01484 821300 to book your place.
Like everyone we were sad to learn of the recent death of Sir Hugh Laddie. Not only was he a brilliant lawyer and a courageous, perceptive and IMHO potentially a great judge, he was also a very nice man. My personal memoriesof Sir Hugh appear on my blog.
I chair the Leeds, Liverpool and Sheffield Inventors Clubs and sponsor the Manchester and Blackburn ones.
I also have an Inventors Club blog which we are trying o expand into an on-line resource for inventors everywhere including an on-line IP clinic like the physical IP clinics that I discussed above.
Like everybody else, inventors are worried about their future in these tough economic times. Download my presentationon how the economic downturn will affect inventors and what they can do about it.
Click here for the Inventors Calendar.
Follow me on twitter at http://twitter.com/nipclaw.
IP Yorkshire is also there at http://twitter.com/ipyorks as well as on LinkedIn and Facebook.
All my recent presentations are on SlideShare at http://www.slideshare.net/nipclaw.
I am also one of the moderators on IP Patent and Trade Mark Protection and the Intellectual Property Law Worldwidegroups on Xing.