---
IP YORKSHIRE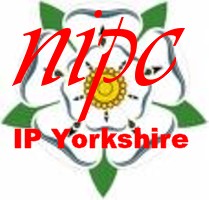 Protecting and exploiting brands, design, innovation and creativity in Yorkshire and the Humber
Autumn 2011
---
Dear Colleague,
I have just read a report by James Read, Deputy Editor of the Business Desk for Yorkshire that two thirds of Yorkshire businesses are forecasting increased or steady sales for 2011 despite austerity at home and paralysis in the Euro zone and the USA.. Since Yorkshire folk are not known for optimism this is very welcome if surprising news.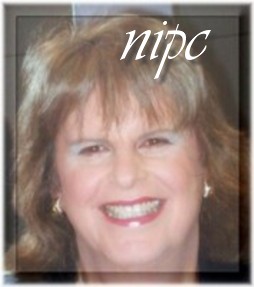 Upon reflection it is perhaps not so surprising as it sounds. We often forget that not every country is in trouble. Brazil, China and India are still growing rapidly as are the countries that supply them. We also have some pretty good businesses and professional services firms in our county, many of whom I advise and represent.
In this issue of IP Yorkshire, I focus on two reasons to be cheerful. The growing confidence of the local enterprise partnerships ("LEP") and the promise of a FabLab for Keighley early in the New Year.
LEP Summit: Leeds Armouries 9 Sept 2011

Although the focus was on Leeds City Region (an area that includes the whole of West Yorkshire, Barnsley and several local authorities in North Yorkshire) there was high level representation from Manchester, Sheffield and Newcastle LEP.
I had previously struggled with the Coalition's regional development policy in general and the LEP concept in particular. Ironically, it took an OECD economist, Enrique Garcilazo, to explain the thinking to us. Essentially, it requires each region to develop its potential without interference, well intended or otherwise, from the centre. The intention appears to be to break a dependency culture that some believe to exist in company board rooms just as much as on inner city housing estates.
Judging by his keynote speech, Neil McLean, Chair of the
Leeds Board
, seems to understand that thinking. We wish him well.
FabLabs for Yorkshire

FabLab is short for "fabrication laboratory". Essentially these are workshops equipped with the latest digitally controlled machinery such as laser cutters and 3D printers, a bundle of technologies known as "additive manufacturing". FabLabs exist all over
the world from Afghanistan to the Arctic. There is one in Manchester and there will soon be one in Yorkshire (see my article
"A FabLab for Keighley"
9 Nov 2011).
Yorkshire inventors have already been introduced to the FabLab concept by the young, New Zealand designer Jane Keats who gave two excellent presentations to Leeds and Sheffield Inventors Groups on 21 Sept and 3 Oct respectively (see
"FabLabs: Jane Keats on ''Factories of the Future''
" 7 Nov 2011). I have posted Jane''s slides to my Slideshare account and you can download them
here
.
Although Keighley will have the first FabLab in Yorkshire there seems to be a growing demand for one in Sheffield judging by discussion on LinkedIn.
Additive manufacturing in general and the FabLab concept i particular raise a number of important intellectual property issues of which managers and users should be aware. To assist them a couple of friends and I gave a seminar at the Manchester FabLab on 12 Oct 2011. Again, I posted our slides to Slideshare. My slides are
here
, my patent agent friend's are
here
and my IP specialist solicitor friend's are
here
.
Injunctions against Internet Service Providers

Section 97A (1) of the Copyright Designs and Patents Act 1988 enables a court to grant an injunction against an internet or other information society service provider who has
actual knowledge
of another person using their service to infringe copyright. There is a corresponding provision in Part II of the 1988 Act to protect rights in performances.
This is an area of the law of particular interest to me because there have been only two cases on this provision and I was in both of them. In the later of the two cases
Twentieth Century Fox Film Corp. and Others v BT Plc (No. 2)
[2011] EWHC 2714 (26 Oct 2011) Mr. Justice Arnold ordered BT to use Cleanfeed, a technology that had previously been used to bar access to paedophile and other offensive sites, to prevent its subscribers from accessing a website that located films and TV shows on the Usenet and helped them download and view them.
While this section is a powerful weapon for film studios and other copyright owners it is viewed by others (including other copyright owners) with alarm. I discussed the topic in
"Injunctions against ISPs"
on 6 Nov 2011.
Opportunities in the Gulf

While Western Europe and the USA are in trouble there are some parts of the world which are still doing very nicely. One of those is the Arabian peninsula which has created an economic community known as the
Gulf Co-operation Council
. While not completely untouched by events in the rest of the world and indeed the rest of the region these countries are still growing rapidly.
Until now these countries have depended heavily on oil and gas exports but they are now busily developing new industries based on advanced technologies and financial services. Dubai and Qatar, for example, have established international financial centres with their own laws and courts based on the common law. I have discussed these briefly in my handout on
The DIFC Courts
and article on
The Qatar Financial Centre
. These are courts, incidentally, in which I can appear as counsel.
Using your Gumption

One of the saddest events of the year was the end of
Bmedia
which had served the creative industries in Yorkshire for some 11 years. We should like to thank Steve Ding and everybody else who had served the organization for all their efforts over the years and to wish them luck.
But as one door closes another one opens and the latest initiatives of Gumption
Centres is very promising. Gumption have provided serviced office accommodation in Bradford for several years which they have recently enhanced by opening a bar on their premises. That enables them to host a range of networking events including some Third Thursday events for creatives just as Bmedia did.
Gumption have recently taken space at Leeds Varieties which is shown in the picture to the right. The lady in the picture is the manager who showed me round. Read my post
"Gumption Centres at Leeds Varieties"
of 15 Nov 2011 for my impressions.
Guidance for Web Designers

A lot of my clients are web designers but I also help businesses that need to commission web sites.
To assist them both I have produced two basic introductions to web design law:
The first of those introductions deals with basic questions such as "Do I need a written contract at all?", "Do I really need to consult a lawyer? Why can''t I just copy somebody else''s terms?" and "What sort of terms and conditions should be in my web development contract?"
The second of those introductions deals with the terms that ought to be on the website such as website access terms and privacy statements.
Inventors

As I said in Summer I chair the Leeds and Sheffield Inventors Groups. Here are my reviews of some of those presentations:
Heath Reed of Sheffield Hallam introduced the Sheffield group to some of the University''s facilities (see "A Link with Hallam" 6 Sept 2011)
Jane Keats addressed both the Leeds and Sheffield groups (see "FabLabs for Yorkshire above), and
Tom Bathgate and Charles Lucas gave a cracking talk to the Leeds group on "Going for Grants" in October. Tom and Charles are coming to Sheffield Central Library on 5 Dec 2011 at 18:00 and they are not to be missed.
The Sheffield group meets at Sheffield Central Library on the first Monday of the month and the Leeds group at Leeds Central Library on the third Wednesday, I have mentioned them in "Inventors'''' Resources in Yorkshire and the Humber"
here
.
If you have any issue over patenting, collaboration, licensing or infringement call me on
0899 862 0055
or use my
contact form
,
IP Dispute Resolution

One of the barriers to innovation in this country is concern over the cost and difficulty of enforcing intellectual property rights. To assist businesses and indeed non-specialist lawyers I have produced a basic guide to
"Intellectual Property Dispute Resolution in the UK".
It may even provide useful revision for specialist solicitors and patent and trade mark agents.
Since a lot of disputes are resolved before the Intellectual Property Office''s tribunals I have written an introduction to
"Proceedings in the IPO"
. Hearings can be attended in either London or Newport and for me Newport is the venue of choice. It is far cheaper and far more convenient because one can park right outside the front door.
My last article is more technical and concerns Earth Closet orders. Although it is unlikely that anybody other than a patent agent or an IP specialist lawyer will have heard of Earth Closet orders they do affect every patentee and everybody who wants to challenge a patent. Recently, the Court of Appeal overthrew a practice that had subsisted since a case called
Baird v Moule''s Patent Earth Closet Co
in 1876. I discussed that decision in
"Patents: Court of Appeal flushes Earth Closet Orders down the Pan"
22 Nov 2011. Most people have applauded that decision as the removal of a historic anomaly but I am not so sure that it is a good thing for the individual inventors and small businesses that I advise and represent. If you want to know why, read the article.
If you have found this newsletter useful I should appreciate your bearing us in mind next time you need advice on
business transactions
or
dispute resolution
or
representation
in litigation, arbitration, mediation or negotiation. Here are the ways you can
instruct us
and here is some information about our
fees.
We look forward to hearing from you.
Finally, as this is my last email before the festive season I wish all my readers a Happy Christmas, a Happy Hanukah and a Happy New Year.
With best wishes,
Yours ever